Environment
'Green Building' Administrators Cite Energy Savings, Economic Gains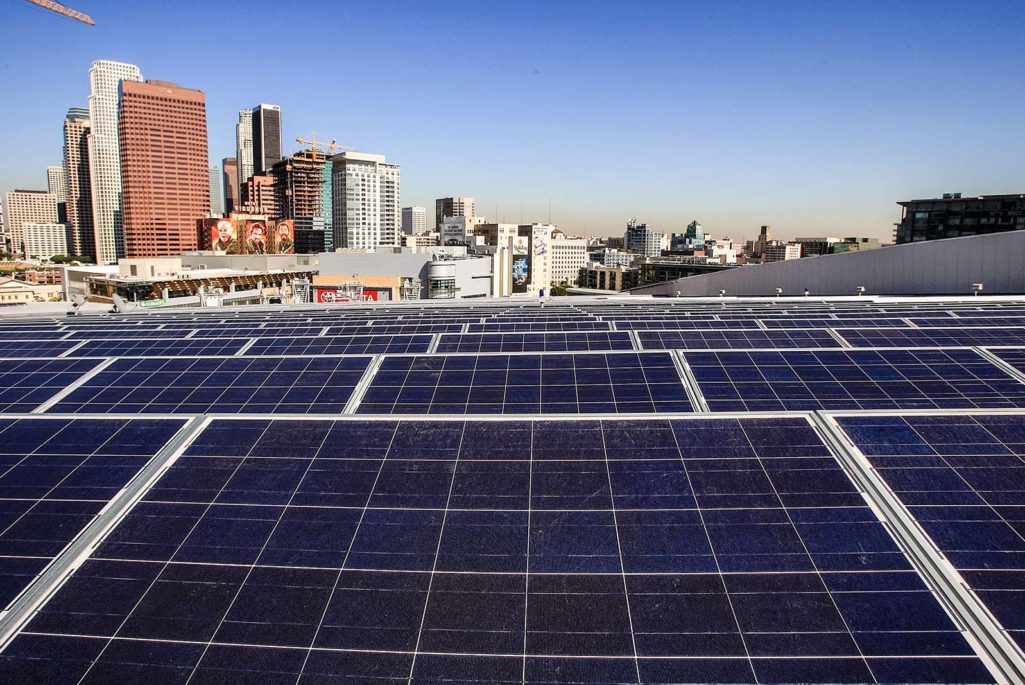 Green buildings, certified through the Leadership in Energy & Environmental Design (LEED) green building program, are saving energy, water and precious resources, reducing waste and carbon emissions, creating jobs, saving money, driving innovation and providing healthier, more comfortable spaces to live, work, play and learn.
The LEED program, developed by the U.S. Green Building Council (USGBC), has spurred explosive growth in energy efficient buildings, which has supported almost eight million jobs across all 50 states and contributes $554 billion to the U.S. economy annually. Approximately 1.85 million square feet of space certifies to LEED every day, and there are nearly 70,000 commercial projects participating in LEED, which is equal to 13 billion square feet of building space.
While LEED has propelled transformation in the building market, it cannot be stagnant and must be constantly updated to continue to push the market forward. The LEED program was built in a way that ensures it undergoes a rigorous cycle of continuous improvement and evolution. LEED has gone through several versions since its launch 15 years ago, and with every new iteration the bar is raised on the benchmark needed to achieve different levels of LEED certification.
While there have been critics to some of the earliest versions of LEED, there is no credible study that has proven that LEED buildings do not achieve energy savings at the Certified and Silver levels, and all studies have noted significant energy savings at the Gold and Platinum levels. LEED Gold is now the most widely held certification level across the globe, and LEED v4 (the newest version of LEED) has elevated the benchmark a building needs to certify as LEED Silver to be roughly equivalent to the benchmark needed to certify as LEED Gold in previous versions of the rating system.
LEED's popularity has brought down the costs associated with green building by expanding the green materials market.
LEED's global popularity has also brought down the costs associated with green building through expanding the green materials market (new research by Global Industry Analysts, Inc. has projected that the international green building materials market will reach $406 billion in 2015), exponentially increasing the number of skilled professionals operating in the area of sustainable construction and design.
A LEED certification of new construction means that every LEED building is third-party verified and that every aspect of the building design and construction process was better than standard practice and better than minimum code requirements. Building owners, in the public or private sector, find value in LEED certification because it validates that they got what they paid for through the design and construction process.
LEED for Existing Buildings
LEED measures operating performance through the LEED for Existing Buildings: Operations & Maintenance rating system, which provides a roadmap for property managers, portfolio owners and service providers who wish to drive down operating costs while increasing occupants' productivity in an environmentally responsible manner. This is an important development in the history of LEED. The LEED for Existing Buildings rating system was launched in 2004 and significantly revised in 2008 and 2014 to focus on measured building performance and operational best management practices. While LEED began with a Design and Construction rating system reflecting its roots within the architecture and construction industries, it quickly expanded its scope to cover operational performance.
LEED for Existing Buildings: Operations & Maintenance, where certification occurs post-occupancy, is based on real energy data; this includes measurements on the following:
Measured and benchmarked energy performance (not just raw energy consumption but actual performance using comparative benchmark targets)
Metered water use
Measured rate of occupant use of transit/alternative commuting
Measured percentage of waste recycled
Measured fresh air delivery
Mandatory policies that require green operational practices including required green cleaning and sustainable site management
All versions of LEED for Existing Buildings use Energy Star as a prerequisite to LEED certification. This means that every LEED-certified project must meet a baseline minimum of energy performance. The average Energy Star score of LEED buildings is 85 for our biggest rating system by square footage. Using the Environmental Protection Agency's national benchmarking scale for energy performance, we can see LEED for Existing Building projects are high performers: 35 percent are in the top 10 percent nationally, and over 60 percent are in the top 15 percent nationally.
LEED is an open, transparent standard subject to unmatched academic engagement. In a 2011 study of the U.S. General Services Administration's LEED-certified buildings, the Department of Energy found LEED-certified buildings to have 25 percent lower energy use compared to the national average. These high-performing buildings reduced operational costs by 19 percent compared to the national average. LEED Gold buildings were singled out as being particularly high performers.
A June 2012 report issued by the White House Office of Management and Budget noted that investments in energy efficiency over the last four years are expected to save as much as $18 billion in energy costs over the life of the projects.
In 2012, USGBC provided the National Academies of Sciences a literature review encompassing over 280 documents from leading academic institutions, multi-national real estate firms, industry trade associations, government agencies and major investment banking firms among many others. The research included 55 publications addressing the costs and benefit of green buildings from both project-based and population-based perspectives. This robust literature set also included issue-specific papers ranging from the benefits of commissioning buildings to the increased consumer benefits due to the existence of building ratings in general.
A recent study of PNC's bank branches by the University of Notre Dame found that the annual utilities cost per employee in their LEED facilities was $675.26 lower than in non-green facilities.
The LEED Dynamic Plaque: Measure, Monitor and Score a Building's Performance, in Real Time
The LEED Dynamic Plaque allows users to try different methods to achieve greater results, and it measures those results rather than prescribing a path.
Under development for almost two years, the LEED Dynamic Plaque is a building performance monitoring and scoring platform. It measures building performance across five categories: energy, water, waste, transportation and human experience.
The program is designed to enable building owners, facilities managers, consultants and other team members to observe trends and make meaningful improvements to building operations that save money, resources and make building occupants more comfortable. By doing so, we can begin to measure building performance based on core LEED credit intents. It is not a "rating system," it is, instead a platform that can provide a bridge from new construction to existing building or from an existing building to ongoing performance.