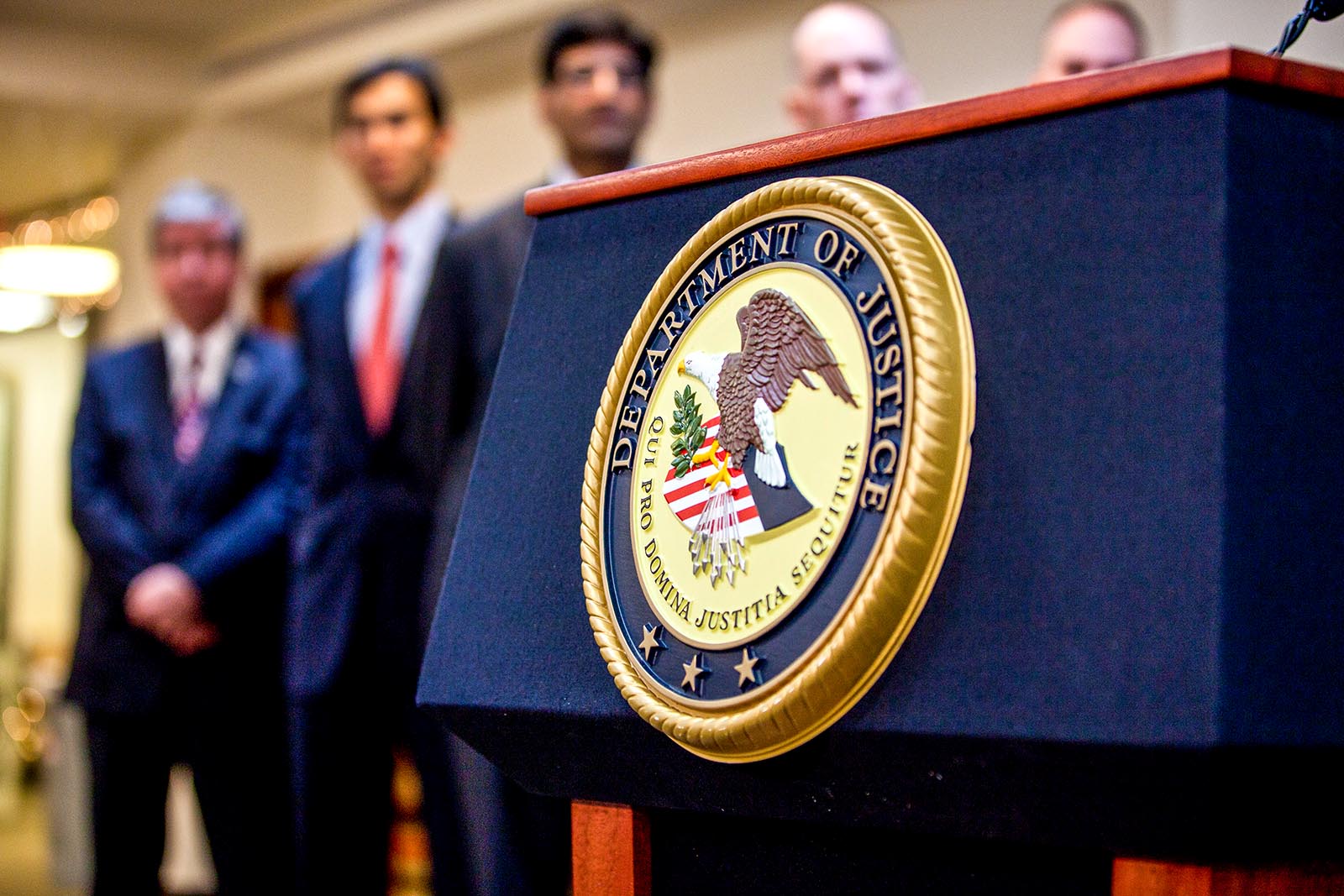 Born in the first year of the Carter administration, the Foreign Corrupt Practices Act (FCPA) has now entered middle age, a time when people and institutions begin showing signs of wear. Despite assumptions that enforcement of the act might slow to a crawl, nothing could be further from the truth.
A December 2017 Law360 analysis should cause FCPA watchers more than a few palpitations. It demonstrates that the Department of Justice and the Securities and Exchange Commission have accelerated their FCPA scrutiny. During the last six months of 2017, the two agencies "have resolved more than 15 cases against corporations and individuals, issued several declinations, and initiated at least five new investigations under the [FCPA] statute."
The amount of money that FCPA penalties generate for the U.S. Treasury is not insignificant. In 2016, the U.S. collected more than $2.4 billion in fines from nearly two dozen companies charged with FCPA violations. The Department of Justice has underscored its commitment to enforce the FCPA, including a continuation of the prior administration's focus on prosecuting individuals and encouraging self-disclosure, asserts Leslie A. Shubert, co-leader of Sidley & Austin's FCPA and anticorruption practice.
"Enforcement of the FCPA has been a DoJ and SEC priority for decades now, cutting across both Democratic and Republican administrations," observes Mark Mendelsohn of Paul Weiss, an FCPA expert who served as deputy chief of the Fraud Section of the Department of Justice's Criminal Division from 2005-2010. "But the level of resources committed has steadily increased over time. And DoJ and SEC have employed more expansive and novel theories in recent years. While it is highly unlikely that the U.S.'s core commitment to enforcement of the FCPA will wane, we could see some adjustments at the margins that could be significant for companies operating global businesses."
With its complex web of erratically enforced federal and state regulations, the U.S. market can be daunting for foreign companies to penetrate.  
Spencer S. Griffith, a partner in Akin Gump's international trade practice and an expert in Asian trade relations, volunteers that, "The U.S. is a heavily rule-bound and complex market, with both federal- and state-level regulation. Highly regulated industries, such as healthcare, pharmaceuticals, financial services, real estate, and others, face even more regulatory challenges given the patchwork of overlapping federal and state regulations."
Harry G. Broadman, the CEO and managing partner of Proa Global Partners LLC, an emerging markets-focused investment transaction strategy firm, echoes Mr. Griffith's views. In Mr. Broadman's estimation, foreign companies tend to be "naïve" as they contemplate entry in the U.S. market, "not necessarily about the substance of U.S. legal statutes, but about the way they are enforced, especially the all-too-often politicized environment in which their implementation takes place."
The companies that succeed in FCPA matters are those that honestly look in the mirror and dispense with their own cultural biases.
How can foreign-based companies communicate messages that will enhance their prospects of gaining greater acceptance among U.S. decision-makers? Here are some tips.
Know the local media rules:

When a company does business in Nigeria or China, the local media rules apply. The same is true when media is centered in the U.S. This rule is easy enough to understand until the foreign headquarters and the new U.S. office disagree on a media matter. This is never truer than when there is a U.S.-based regulatory or high-profile crisis brewing and headquarters demands a home-biased media approach.

Recognize the role of headquarters:

Headquarters does and should control most of the time but not during high-profile matters when corruption allegations are levied. The reason for this is twofold: a) In most foreign markets, the time difference will force the company to be at least a day behind every news cycle, appearing nonresponsive; and b) U.S. personnel will have come to appreciate the unique needs of the market. Headquarters is just too far away.

Mold the narrative:

Foreign companies need to recognize the urgency of molding the narrative that surrounds their company. International companies must forge an

American

narrative, one that's responsive to U.S. traditions, culture, and regulatory processes. Foreign emojis that go viral in the home market are unlikely to develop any marketing traction in America.

Respect a truly free press:

Companies that come to the U.S. and are used to a state- controlled media, or one that is subject to the desires of its corporations, are in for a big surprise if corruption allegations are made. A professional lifetime working with media that can be controlled by the state or directly influenced by corporate interest leads to a sense that American media can be influenced in the same way, just to a different degree. Of course, U.S. media of all stripes—traditional and digital—can be influenced by advertising, relationships, history, and other factors, but it has a far greater independence than perhaps media in all other markets. I've worked in over seventy countries and with hundreds of foreign corporate executives and heads of state. As much as there is an

understanding

of the difference of the American media, there is seldom an

appreciation

for it. More than one foreign corporate executive has been brutally disappointed to learn the consequences of the difference between the "home" and "away" media. Appreciating this difference

after

the regulatory or corruption matter has been tried in the press is particularly difficult.

Recognize that America is a hyper-democracy, not a republic:

This is a lesson misunderstood by many American executives, so it will certainly be misjudged by most foreign executives. America existed as a republic for most of its existence. If you knew the gatekeepers—financial analysts, key members of Congress, the right journalists, or had a large enough advertising budget—you could control the message. While there is still some truth to this, there is less truth every day. America is increasingly becoming a hyper-democracy. The message is controlled from the grassroots up, not the C-suite down. 

Foreign companies need to develop relationships with third parties and online influencers. Overwhelmingly, Americans do not believe what they read online—until it comes from a trusted source. A company's message is going to be controlled by the messengers. And when it comes to high profile regulatory and crisis matters, one reputational mistake in the U.S. can be seized on by opinion leaders and the media—or social activists and NGOs—permanently tainting a company's brand. Citizen activism has a rich tradition in the U.S., made even more powerful in the age of digital democracy.
Understand there are no fixers:

There was a time, not so long ago, that America, like many foreign markets, had "fixers," lawyer-lobbyist types who knew all the key players and could, for a fee, take care of a company's problems. Not so when dealing with the FCPA. Washington is filled with great lawyers, lobbyists, and communicators, but you need a team, not a person. The bias of "who do I need to get to know" is a fruitless search that takes precious time away from "which team should I be working with to get this done."

Emphasize CSR.

The larger the company, the more diverse its corporate social responsibility. It is always a good idea to do an annual global CSR audit, as CSR should be driven by strategy, not philanthropy. If you are coming to America, use peacetime wisely: develop your American CSR initiative as part of your expansion strategy. Should the worst happen, you will have a stockpile of goodwill to draw on.

Recognize that foreign correspondents are not the American media:

It is not unusual for foreign executives' first U.S. media experience to be a benign interview with U.S.- based foreign correspondents, often citizens or former citizens of the home country. As a result, it leads to an expectation that all U.S. media will be the same. Once a foreign company moves into working with reporters in other areas—Wall Street, investigations, local media, regulatory, corruption, etc.—U.S. "rules" apply and they're often adversarial.

Choose your spokesperson wisely:

American audiences want a CEO they can easily understand and relate to. Your corporate spokesperson in the home market may not be the right spokesperson in America. If corruption allegations are made, suddenly that spokesperson decision becomes the one you champion or deeply regret.

Leave your biases at home:

Understanding the cultural complexities within every market builds trust and will be important to trade on, if corruption allegations are made.
The love of identifiable brands as a guarantor of success can ensure that the best is replaced by the best known, not the most efficient or important. The insistence on respect for roles can ensure that delays to work up the food chain kill efforts. Missing deadlines because a decision has to go through proper channels back at headquarters may meet operational norms, but it will not be appreciated by regulators. The most successful communications efforts by companies in FCPA matters are the ones who honestly look in the mirror and know when to dispense with their own cultural biases, no matter how long and how effective that worldview worked in their own domestic market.
The bottom line is that the FCPA, CFIUS, and other regulatory mechanisms governing foreign investment in the U.S. are not having a midlife crisis—far from it. With the focus on corruption not going away anytime soon, knowing how to communicate in America is not only the wise thing to do, it is a business imperative. The senior executives of foreign companies would be well advised to take some deep breaths—and hire smart counsel.