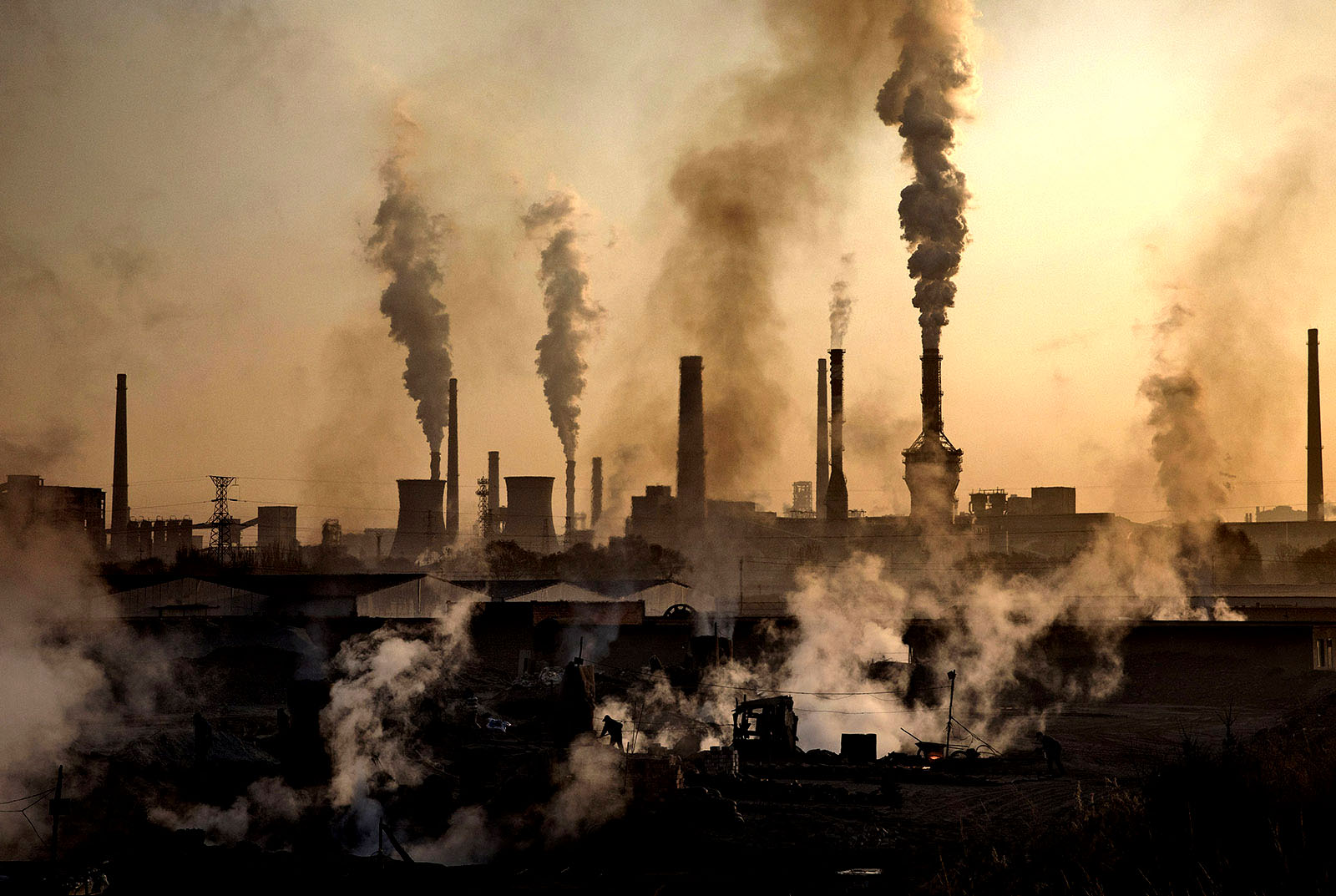 As the world mobilizes to keep global warming below 2 degrees Celsius, the pace of innovation is heating up to deliver on that promise. Carbon pricing is playing a major role.
Consider this: Two years ago, China announced that it would create the world's largest carbon market in 2017. Following that announcement, global solar energy capacity doubled year over year, much of it in China.
The solar sector has seen an innovation streak, from energy storage to solar panel coatings. Today solar panels are almost twice as efficient as they were five years ago. China is not alone. More U.S. workers are employed by clean energy than the fossil fuels industry by a factor of 5:1.
The energy sector isn't the only one undergoing a major transformation. Everything from cars to food to carpet is ready for a redesign from the ground up.
"There's only so much we can do with products, services and systems based on the 'take, make, dispose' model," explains Ellen MacArthur, CEO of the Ellen MacArthur Foundation, which advocates for a circular economy. "By re-thinking and re-designing, we can accelerate the transition to a new model that doesn't just eke out resources a bit longer."
Making a low-carbon economy based on smart design can mitigate climate change and achieve other important targets, such as many of the UN Sustainable Development Goals. And business leaders are taking note. It's not only about human survival on this planet; it's a big economic opportunity.
Carbon pricing is one of the tools spurring the tech boom. Don't think of it as the dusty cap-and-trade system that has languished in Europe in recent years and was practically dead on arrival at the U.S. Today, carbon pricing is driven by corporations and, increasingly, the financial community. Almost 1,400 companies are betting it will be the tool of choice for policymakers around the world, and they aren't waiting for governments to see what happens.
CEOs are creating financial schemes within their own companies—setting a theoretical carbon price, say 40 euros per ton, and then conducting business as if that price were real. For example, an industrial company may look at an acquisition and consider how much a new asset such as a coal-fired factory would cost based on the carbon footprint. Still a good deal? Maybe not.
Whether companies set carbon prices themselves or governments do it for them, it creates a stronger business incentive to invest in low-carbon technology and innovation for an eco-friendly future. When the price of carbon on the EU market reached about 30 euros per ton, it proved effective. Companies reacted by filing 30 percent more patents in the areas of renewable energy, energy storage, energy efficiency and carbon sequestration. Now with countries like China, Canada and Mexico set to launch domestic carbon markets in 2017 and 2018, innovation should once again take off—and not just in the renewables space.
The transportation sector is a good example. Ten years ago, your car was made mostly of steel. Today it's made from aluminum and feather-light plastic, which reduces weight for a boost in energy efficiency and less emissions. In the U.S., cars drive on a mixture of gasoline and up to 10 percent biofuel thanks to a government mandate. Electric models are the next step.
Volvo announced that 14 months from now it will sell only hybrid and electric vehicles. Tesla's market cap is already comparable to Ford's. Several countries, including India, announced they will outlaw diesel and petrol cars over the next two decades.
A new generation of electric vehicles means your car will be powered by technology more like a mobile phone than the original Model T. Chemists and materials scientists will be busy making better battery technologies and special, high-end conductive plastics for every little connector and chip.
For Royal DSM, the health, nutrition and materials company that I represent, this is a particularly interesting area. For more than 25 years we have worked with the automotive industry to design better, smarter, safer, lighter, and increasingly greener components.
Industry has a lot at stake. We simultaneously bear witness to and drive change across many sectors. That's why it's important that we get this new low carbon economy right, and that's why the public sector is increasingly giving the business community a seat at the table.
In less than two weeks, world leaders gather at COP 23 in Bonn, Germany, to create more action plans around climate change mitigation. DSM will be there to share our experience with carbon pricing—we apply a price of 50 euros per ton—and exchange ideas on new technologies for nutrition, climate and the circular economy. Automotive is just the beginning. From agriculture and the food we eat, to construction materials and the places we call home, the world is changing fast. With effective policies and rapid innovation, we can change faster than the climate does.
This piece first appeared on the World Economic Forum Agenda blog.