Economy
How India and China Can Lead the Fourth Industrial Revolution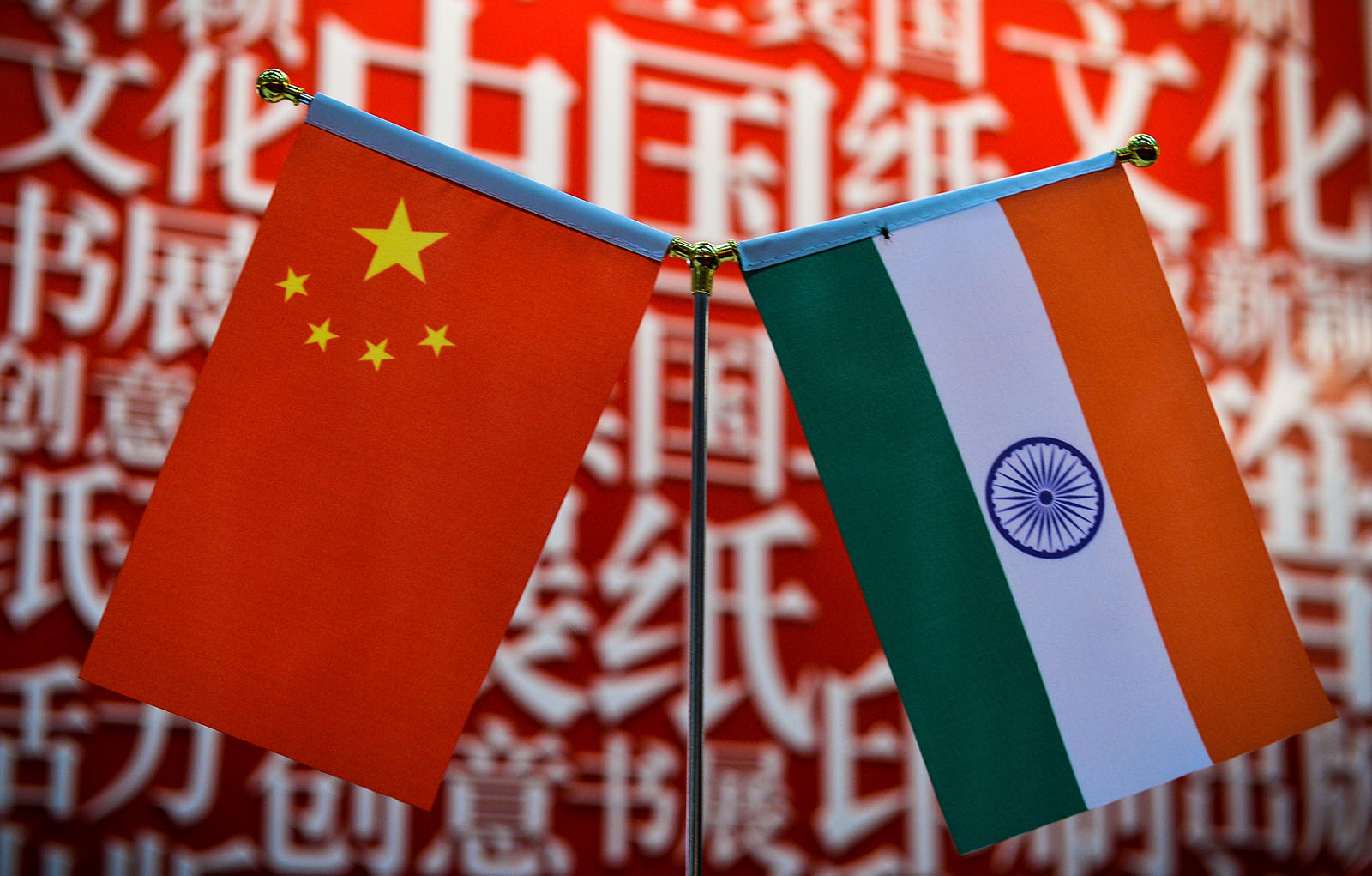 India and China together created approximately 13.5 million jobs and contributed 1.8 percentage points to the overall world GDP last year.
India's success in the IT service sector, and China's in mass manufacturing over the last decade, have helped position both countries as rising superpowers.
The onset of the Fourth Industrial Revolution era means that digital, physical and biological systems are working together to displace highly monotonous jobs. India and China are now at a stage where machine learning tools are fast making entry-level programmer jobs in India's IT sector obsolete; and automated industrial jobs and efficient manufacturing lines are putting blue-collar factory workers in China out of jobs. India and China are both making calculated efforts to counteract the adverse effect of technological innovations that are displacing humans from their current employment.
China's efforts to be a leader in the solar energy space, and India's to create a powerful "Make in India" brand for locally manufactured goods in key industries such as automotive and aerospace, are positive signs that a new identity for both nations will be forged in forthcoming decades.
India's Advantage
Young Population. Employers want to invest in the youth and see it as an investment for the future. With a median population age less than 30 and almost 1 million people entering the workforce every month, India provides the right environment for young first-time job seekers to explore opportunities in growing areas of interest within the Indian manufacturing sector—consumer electronics, automotive, aeronautics and aerospace.
Skilled workforce. With a strong high school and university ecosystem, Indian students are sought after by multinationals the world over. However, fast-changing times and a slow-to-adapt education system have made many skills acquired in universities redundant in today's job environment. Government and private industry's efforts to set up reskilling and upskilling centers to increase employability are a welcome move to prepare Indians to reap the benefits from the opportunities out there in the near future.
Favorable Policies. The "Make in India" program and policy is India's plan of action to encourage Indians to create products for the world market. India has the resources, policy and workforce in place. What is lacking is foreign industry expertise to kick-start a manufacturing revolution in the areas of aerospace and automobiles. Relaxed foreign direct investment policies and better protection for companies' intellectual property, coupled with industry-favorable government policies have created competition among Indian states to attract foreign direct investments in the manufacturing sector. India's rise into the top 100 of the World Bank's Ease of Doing Business rankings is also a welcome sign that first time foreign investors are bullish about the country's growth potential.
Large population base ready to go digital. 1.3 billion people, the growth of mobile payments, the emphasis on "digital India" and action by the government last year to root out unaccounted money from the system via a massive demonetization exercise, these are all driving Indians to fast adapt to the use of digital payments. This sector is set to see rapid growth. The government of India has also started efforts to digitally connect the country by offering small businesses a unified payment interface, a zero-cost payment gateway.
India's success in the IT service sector, and China's in mass manufacturing over the last decade, have positioned both countries to lead the Fourth Industrial Revolution.
China's Advantage
Agility. Key to China's success in the past decade has been its agility—be it quick turnaround times for manufacturing, which has given it global dominance, or growth of the digital mobile payments sector, which has allowed its citizens to transact more efficiently. The rapid growth of the solar energy renewable sector is evidence of why China will continue to dominate the sectors it heavily invests in.
Favorable Policies for Renewables. China's tough stand on allowing only renewable energy vehicles to be sold after 2020, positions China as a world leader in the pursuit of a cleaner environment. As European nations struggle to reach a consensus on renewable energy policies and other BRICS nations prepare their long-term policies for the renewable sector, China is already far ahead and implementing at scale.
Economies of Scale. China's renewable energy adaption, its investment into large-scale manufacturing hubs, and its export-focused economy, are all factors that will continue to make manufacturing cheaper in China, and still ensure the world's dependence on 'Made in China' products. The Chinese government, meanwhile, ensures local companies keep their cost of goods sold low, volumes high, and profits healthy.
Fast establishing global presence. The government's encouragement of exporters has created many Chinese global brands, which are set to be market leaders in their fields. Xiaomi, Oppo, One Plus, Lenovo, and DJI are Chinese brands that have the fastest growing market share in the Indian consumer electronics market. Now, with Alibaba's increasing presence in other Southeast Asian countries, including India through its strategic partner PayTM, the government has created a channel to create new overseas markets for Chinese manufactured products.
Collaborative Efforts for Mutual Benefit
India is set to be the fastest growing market for Chinese products in the next decade. The growing e-commerce sector in India is driving this demand. India leads in R&D, and China has a proven mass-manufacturing track record.
"How do we nurture an ecosystem for getting affordable and value-added products to the world market using each other's expertise?" is a question Kapil Kane, Director of Innovation at Intel, China, asked during a recent meeting I had with him about building India-China ties in the fields of innovation and entrepreneurship.
The rise of digital payments is set to see exponential growth in the next decade. Only 200 million Indians currently use WhatsApp, India's leading social chat app. WeChat, China's largest social chat app, now has approximately 969 million users. Low-cost phones and the growth of digital payment apps like PayTM (mentored and invested in by Alibaba to replicate Alipay's strategy in China) is a sign of how collaboration can be beneficial to both Indian and Chinese businesses.
Education is key. And both India and China have yet to effectively take quality education to the masses. A quality education ensures that the population has a high chance of success in today's fast-changing environment. Mutual learning from programs such as the Atal Innovation Mission in India, and China's A Dream Foundation, could help the governments bring effective solutions to the masses, faster.
How Important is India and China's Success to the World Economy?
India and China's success is vital for a stable world economy. This is evident by the rapid rise of investments into Indian businesses by the world's biggest Venture Capital and Private Equity firms. This is a sign that the next big growth potential lies in the sub-continent, driven by a fast-growing middle-class population. Similarly, President Xi Jinping's strong stance as the new world leader in the renewables space, just as the cost of solar generation drops, has driven the manufacturing rush for solar panels in China, and exponential demand for panels worldwide. Entrepreneurs such as Elon Musk have praised the renewable energy policies and roadmap that China has in place.
Collaboration instead of competition is vital not just for India and China's stable growth, but for the entire world economy.
Leading by Example—Saving Our Environment
Uniting to fight for a common cause is a great way to initiate a mutually advantageous India-China collaboration.
Our biggest and most dangerous threat right now is air pollution, adversely affecting both Delhi and Beijing, and putting citizens' lives at serious risk. There needs to be a cross-border task force collectively tackling these issues since the causes of air pollution and the demographics of the cities adversely affected, are similar in both India and China.
We need to build a bridge to ensure technology exchange and adoption, so new-age entrepreneurs in Shanghai, like Daan Roosegaarde, can bring their smog tower innovation to India. This simple, yet powerful smog removal system is much needed in cities like Delhi, and could pave the way for a new-age diplomatic relationship between our nations.
This could be an ambition for the many entrepreneurs looking at working with governments to collectively create a positive societal impact. Many bilateral programs exist between India and other countries to aid entrepreneurs and small businesses; a strong program for India and China is the need of the hour.
Government makes policy, but it's the people that really create a positive change using it. Let's look forward to a strong decade of India-China diplomatic ties, and building bridges to create new markets for Indian and Chinese products, ideas and services.
This piece first appeared on the World Economic Forum Agenda Blog.