Technology
How Proptech 3.0 is Revolutionizing Asian Real Estate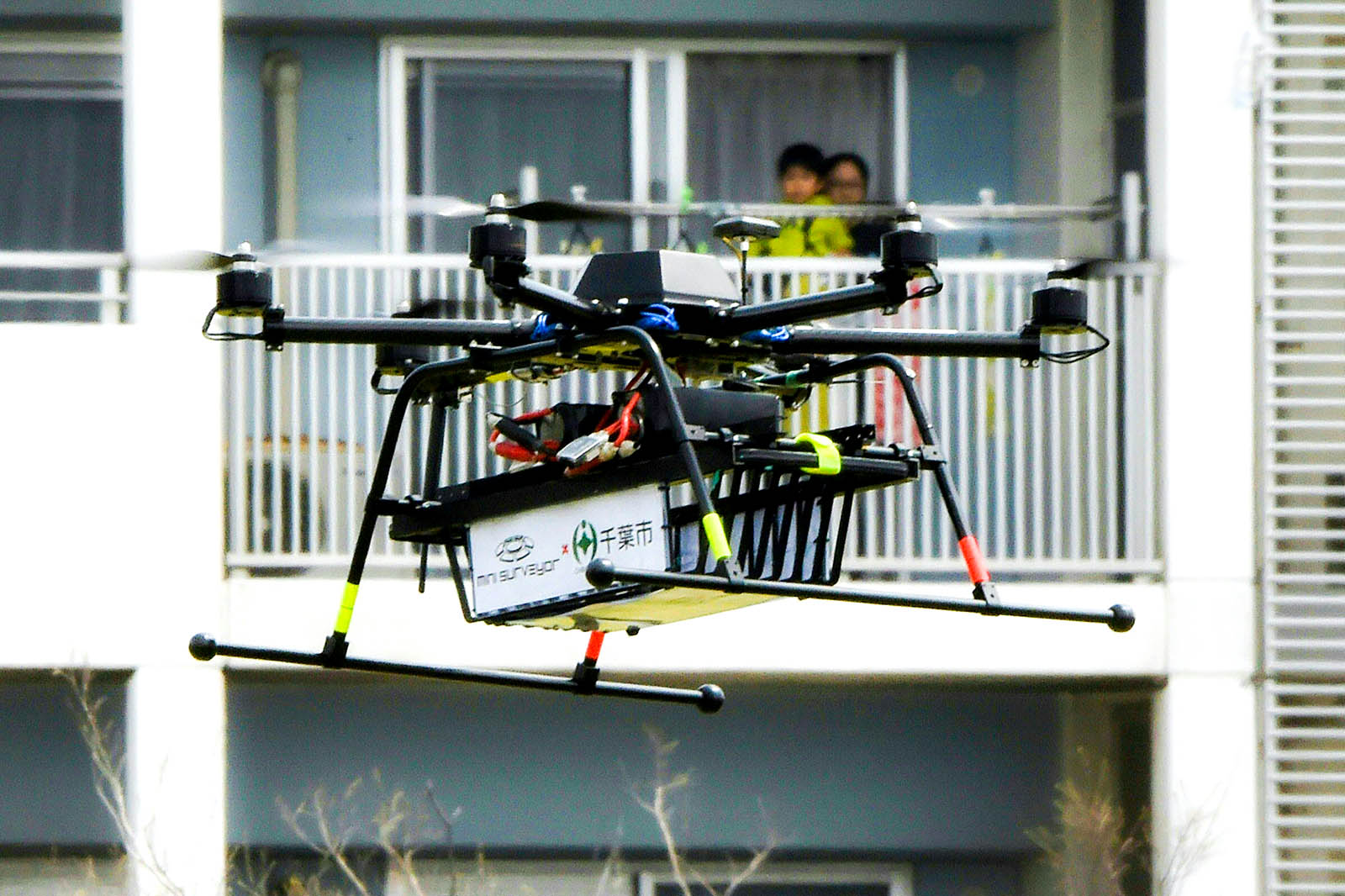 A drone the size of one's palm buzzes 50 meters up a skyscraper in downtown Singapore. Tracing the contours of the building, the machine scans for cracks and records the temperature of the building's facade as it makes its ascent. Sitting in a room 5 kilometers away, a man watches the live feed from the drone's camera on his desktop; he analyzes the data and combines it with information collected from hundreds of other buildings.
Welcome to "proptech 3.0"—the convergence of property and technology—where autonomous drones, big data and artificial intelligence come together to transform the property sector.
The Rise of Real Estate Robots
I've been in real estate my entire career—and it is clear to me that technology is transforming property and changing it fast. For instance, instead of sending property managers out to buildings to inspect them manually and log the findings, the job can now be done by smart robots capable of carrying out each task with lightning precision. This frees people to focus on higher-order tasks, such as analyzing the data, pre-empting any maintenance requirements and planning ahead, saving millions of dollars in cost for their organizations.
Such scenes will become more common as cities start embracing the new real estate-focused technology. In Asia, investment in proptech research and development has been on the rise. But the industry is still just scratching the surface of what digital solutions have to offer.
Exhibit: Proptech Investment in Asia-Pacific since 2012
The Proptech Wave
The first proptech wave, or proptech 1.0, crystallized in 2007 in the form of startups such as Singapore's PropertyGuru, which provided the first online listing sites for residential property.
The second wave of proptech arrived in 2013 as the initial players started to compete harder and developed capabilities such as data analytics and virtual reality to offer customers better and more specialized services.
Proptech 3.0 followed close behind. In 2014, pockets of startups began experimenting with emerging technology such as drones, virtual reality tools and blockchain—a cryptographically secure ledger that stores all transactions made in a system across many different computers.
This is where the future of real estate lies.
Asia and the Proptech Revolution
Sitting at the epicenter of the third proptech wave is Asia. JLL's new report, Clicks and Mortar: The Growing Influence of Proptech, shows that of the $7.8 billion that has been invested globally in proptech startups since 2013, about 60 percent or $4.8 billion went to startups in the Asia-Pacific region. And investments show no sign of slowing down as demand for property continues to grow in the region.
While proptech is more established in Europe and North America, Asia is set to drive much of the industry's innovation and adoption. Looking at the big emerging markets, India tops the list in the number of proptech startups that have received funding; China, though it has fewer proptech startups, has drawn around 60 percent of the funding in Asia-Pacific since 2013.
This should not come as a surprise; these are huge real estate markets with a growing number of potential consumers. Across Asia, the middle class is growing—according to 2015 estimates from the Brookings Institution, the region's middle class accounted for 46 percent of the global middle class and accounted for more than $10 trillion of consumption. The region is also highly tech-savvy. Asia also accounts for nearly half of the world's Internet users and has the highest level of smartphone-based Internet traffic.
Where Is This Heading?
I see proptech changing real estate in three main ways: making real estate planning more efficient, creating a more transparent marketplace, and altering the way we use our buildings.
First, technology will dramatically change the way we approach real estate planning by making it easier to monitor large portfolios in real time. In fact, a number of countries have already begun to embrace that potential.
In Singapore, the government has adopted the use of new city planning technology through its Smart Nation program. For instance, Singapore's National Research Foundation launched Virtual Singapore, which will map the entire city in a virtual 3-D model. The SG$73 million ($55.52 million) project will enable the private sector to test new solutions, including building tech and management.
Second, the impact of technology on the real estate marketplace will be tremendous. Until now, it has been characterized by asymmetric information, with sellers at an advantage over investors and buyers. Proptech is changing all of that.
Using big data, property watchers and investors are also able to get accurate predictions of real estate trends and market movements. In Singapore, one company has derived a formula to calculate the value of a property using a mix of comparative market analysis and algorithms, instead of through manual valuation. Virtual reality is also enabling buyers to scan properties before they step through the door.
The Arrival of Blockchain and IoT in Real Estate
Similarly, blockchain technology, a game-changer in transactions, has the potential to make buying a house online via "smart contracts" a reality. This would effectively eliminate paper contracts and simplify the conveyancing process, saving thousands of dollars in the process.
Third, technology will dramatically alter the way we use our buildings. In many parts of Asia, homes are no longer just brick and mortar buildings in which to house people.
With smart technology and the Internet of Things, a home's occupants are able to do everything from monitor their babies to manage their appliances. For instance, Indian tech company Digital Gorkha helps secure homes and manage visitors through an app—which means owners no longer need to be around to receive visitors such as repair engineers or contractors.
New technology has even enabled homes to become energy producers. In China, startups such as Seeder are adding solar panels to buildings in Beijing, cutting carbon emissions in a city known for its air pollution. Some of this energy can be resold back to the grid.
3-D Printed Buildings
We are really only seeing the start of the proptech 3.0 wave. Emerging technologies such as 3-D printing and cryptocurrencies are poised to make further inroads into real estate.
Not too far in the future, entire buildings could be 3-D printed. Singapore's Nanyang Technological University is studying how to use giant 3-D printers to print entire levels of a high-rise building, while China's WinSun already claims to have printed a five-story building with decorative elements on the inside.
These are just some examples of how we are already seeing technology reshape the real estate industry. What is clear is that things are going to change—and change rapidly.
Indeed, as Asia continues to develop, proptech will be a key driver in the physical transformation of cities across the region and will set the foundations for a new era in real estate.
This piece first appeared in the World Economic Forum Agenda.