Environment
How To Get Rid of a Billion Tons of Emissions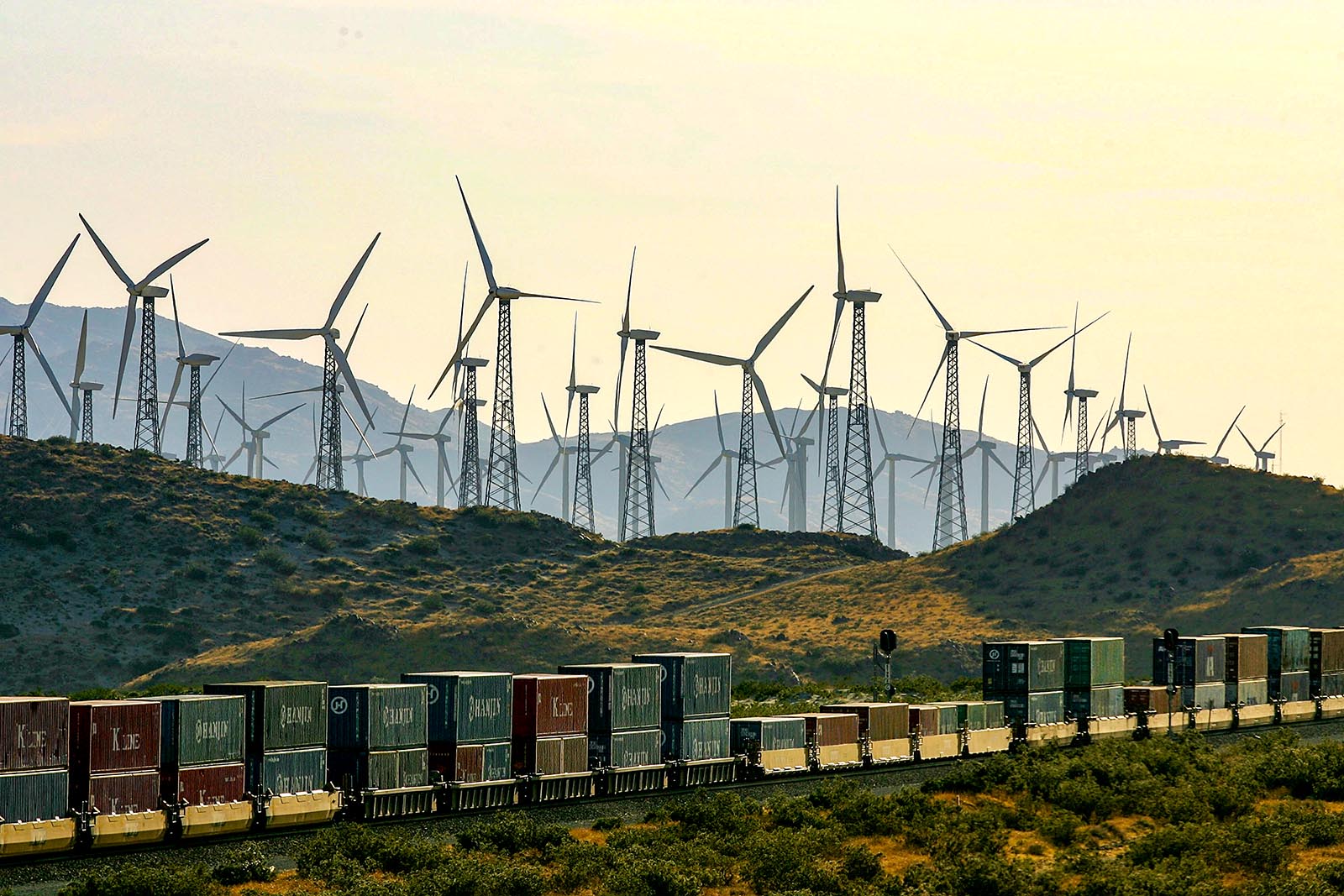 This piece is part of a weeklong series examining the challenge of carbon reduction in business on the eve of the Global Climate Action Summit. Jason Clay of the World Wildlife Fund is the series' guest editor. The rest of the articles in the series can be read here.
Walmart, the world's largest private employer, has embarked on a project to remove one billion metric tons of emissions from its global value chains by 2030. On a practical level, this means engaging the company's partners and suppliers: by encouraging them to set tangible goals and adopt sustainable practices and green technologies to meet those goals, Walmart hopes to make a dent in global greenhouse gas emissions. BRINK spoke to Zach Freeze, the director of Walmart's Project Gigaton, which is leading the ambitious effort, about the challenges and opportunities around cutting emissions on a global scale.
BRINK: The general idea of Project Gigaton is to remove one billion metric tons of carbon from your global value chain by 2030. Maybe you could give people a sense of the scale: What does that equate to?
Zach Freeze: A billion tons of emissions is equivalent to the annual emissions of 211 million average passenger vehicles, so it's a pretty big number when you think about one billion metric tons. That comparison brings it down to reality.
BRINK: You launched this 18 months ago. What sort of progress have you made?
Mr. Freeze: The first year, we were really just getting started. We announced the project in April of 2017, and then we announced our progress to target in April of this year. We were able to report a little over 20 million metric tons of progress recorded. It's a pretty good start, given the quick timeline that we gave our suppliers to respond.
BRINK: And what have been the biggest challenges?
Mr. Freeze: We know there is a lot more that we need to do, and I think one of the challenges is really just making the case to different businesses.
We're trying to make this program very closely tied to improving business—as well as improving the environment. So, when we develop initiatives and ideas for suppliers to join Project Gigaton, we aim to create something that helps them save money—something that is really sustainable in the long term. To reach our goal by 2030, we need to get more and more suppliers enrolled, so that's the challenge: taking this to scale.
BRINK: Which sector has had the best response?
Mr. Freeze: We broke our goal up into six pillars, which all contribute a sizeable portion to the target. There's energy—things like renewable energy and energy efficiency. Then there's agriculture, so things like optimizing fertilizer are incredibly important. Thirdly, there's waste. Any time we can reduce waste, specifically food waste, there are a lot of savings that can happen.
It's up to companies like Walmart to try to bring others along and reduce emissions across global value chains.
Packaging, another pillar, is an area where we think we can involve everybody. It may not be as high on the amount of tons saved, but any time you can use more recycled content, reduce the materials used, or even create them to be recyclable, you can reduce emissions. Deforestation is another area: Eliminating deforestation goes a long way toward protecting our climate, and that aligns with our zero-net deforestation goal by 2020. The last area is product use. This is really about unlocking the power of the consumer. We can design energy-efficient products, which counts for a lot.
BRINK: Would a clearer government policy around carbon pricing help you at all in this project?
Mr. Freeze: As a global retailer, our annual sales are a little bit north of 500 billion dollars, and it's important for us to send our market signal to the suppliers: "This is what we care about, and this is the action that we want to see."
We're really encouraging people to join with us on these pillars where it aligns with the business that we control, so that's really what we're focusing on, to make sure we send the signal from the market to the suppliers.
BRINK: Your global value chains cover multiple countries. Are there particular areas or countries that have really stepped up on this?
Mr. Freeze: One specific example would be in China. We were very happy earlier this year to announce this program in China, bringing the message of Walmart trying to help lead the way and make sure that we deliver in Walmart China. Our sourcing operations in China make a significant contribution to Project Gigaton, so we are enrolling, educating, and assisting our supply base on becoming more sustainable.
BRINK: I think you have 400 or so suppliers or companies involved in this. How do you verify what they're doing?
Mr. Freeze: We're up to 600 now, which is great. We have a platform for suppliers to submit their goals and report on progress. Hopefully, they will also choose to be highlighted on the site. These are our suppliers' goals—Walmart does not set these goals for them—so we want to be able to recognize them and highlight brands that we think are leading the way.
Walmart is not going to go out and verify every goal in every factory, but what we're trying to do is increase transparency, increase participation, and hopefully get more and more suppliers to take on the challenge of Project Gigaton.
BRINK: We're halfway between the Paris Agreement and the next summit on climate change. Do you feel that the corporate community is now really on-board with reducing carbon and is factoring it into business models?
Mr. Freeze: I think so. I think we're at a very good point in that—though there's still a call to action. It's up to companies like Walmart to try to bring others along and do what they can to educate and share their message in hopes that others also join.
This interview has been condensed and edited for clarity.