Economy
Illicit Trade a Growing Concern in Asia-Pacific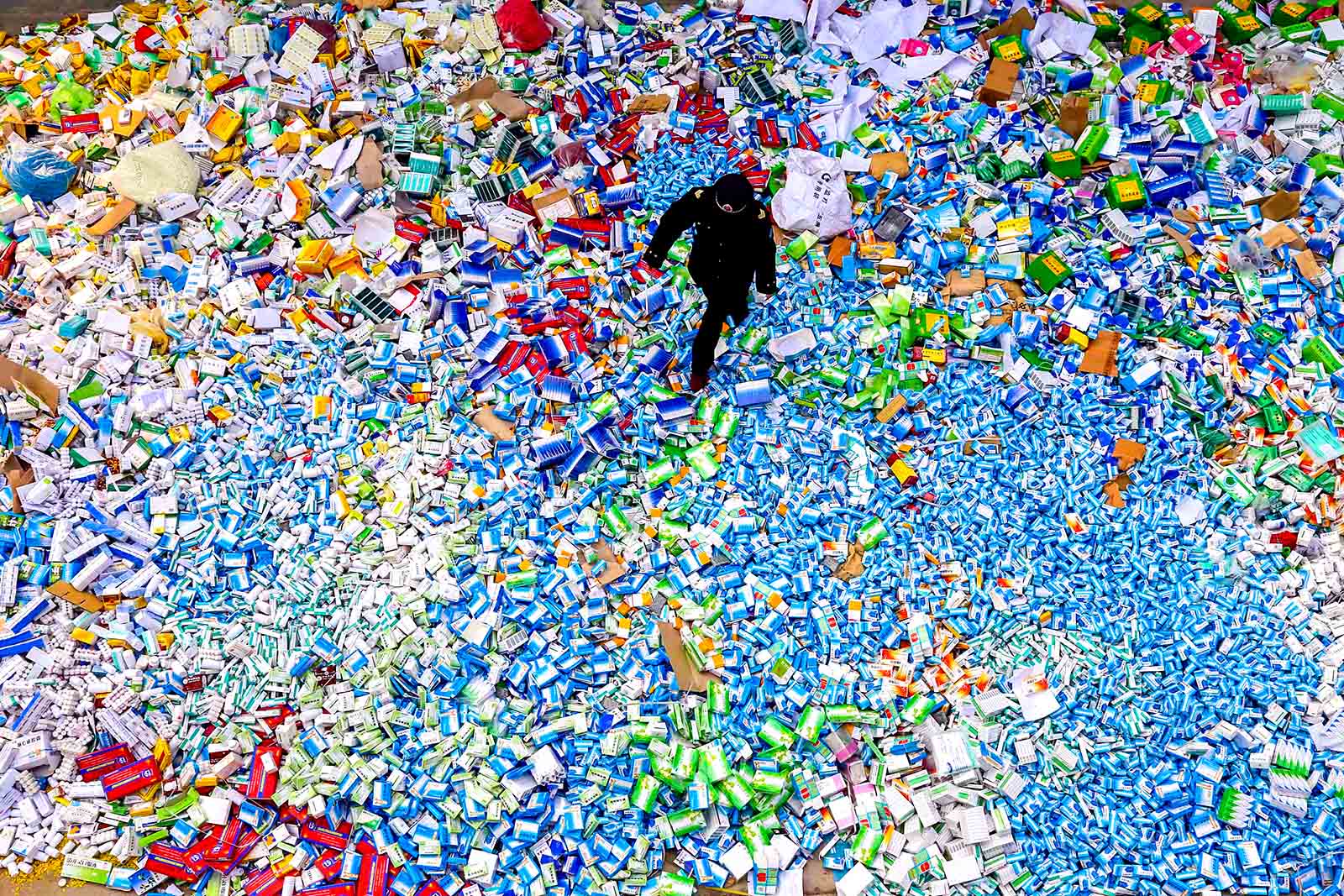 Illicit trade is a strain on the global economy, and the problem is even more pronounced in Asia-Pacific. The Global Illicit Trade Environment Index by the Economist Intelligence Unit sheds light on the "underlying vulnerabilities in economies that give rise to illicit trade or fail to inhibit it." While it is difficult to accurately gauge the volume of illicit trade in monetary terms, it is clear that significant sums of money are involved, and countries worldwide consider it a priority to respond.
New Zealand Stands Out
Highlighting its impact on the Asia-Pacific region, Steven Galster, founder and executive director of the Freeland Foundation, stated that "due to rising affluence in Asia and other major consuming economies, illicit trade volumes have gone up."
New Zealand, however, is a strong model for the region. In fact, the country ranks first in the Asia-Pacific region in terms of successfully deterring illicit trade, with a score of 82.3 (out of 100). In the rankings, New Zealand is closely followed by Australia (81), Hong Kong (78.4) and Japan (78.2). The second tier rankings include South Korea, Singapore, Taiwan, China and Malaysia, with scores ranging from 60 to 76. Thailand, India, Kazakhstan, Armenia, the Philippines, Vietnam, Indonesia and Pakistan follow, while rounding off the list are Kyrgyzstan, Cambodia, Laos and Myanmar.
Exhibit 1: Overall Results for Asia
Government Policy
The government policy category of the index is a measure of the readiness of policy and legal approaches in a country to monitor and prevent illicit trade. This category measures the extent to which a country has entered into 14 conventions related to illicit trade, its compliance with the Financial Action Task Force money laundering provisions, its stance on intellectual property (IP) protection, its approach toward corruption, its law enforcement adoption, the extent of interagency collaboration and its level of cybersecurity preparedness.
Australia tops this category, closely followed by New Zealand. Japan, Hong Kong and Singapore complete the top five rankings. India and China rank ninth and 11th, respectively, in the region, and 51st and 58th globally. Cambodia and Myanmar are poor performers, both in the regional and global contexts. In general, Asia-Pacific performs poorly, with an average score of 54; the global average is 62.
A critical parameter of this category is IP protection. The index measures the standard of each economy's IP laws. On this measure, Asia performs poorly, with an average score of 40; Europe and the Americas score 66 and 51, respectively. China ranks sixth in the region, while India ranks last. Within the region, Singapore and Australia top this parameter due to maintaining tough IP standards.
However, it appears that steps are being taken to move the region in the right direction. "We see that many jurisdictions in Asia are increasingly taking anti-counterfeiting very seriously," said Seth Hays, chief representative, Asia-Pacific, at the International Trademark Association.
Exhibit 2: Government Policy (Asia Results)
Supply and Demand
The supply and demand category measures the domestic environment that encourages or discourages the supply and demand in illicit goods. The category also measures the level of corporate taxation and social security burdens, quality of state institutions, labor market regulations, and perceptions of the extent to which organized crime imposes costs on business.
Asia registered a decent performance (54), which was almost on par with Europe (55) and significantly better than the Americas (42). This was largely on account of the stellar performance of economies such as New Zealand, Singapore and Hong Kong, which secured first, second and fourth rankings, respectively, in the global Index.
Exhibit 3: Supply and Demand (Asia Results)
Educating the younger generation about illicit goods can also help reduce the demand for these goods. According to Etienne Sanz de Acedo, the CEO of the International Trademark Association, people will be discouraged to buy illicit goods if they are aware that "there might be a risk to their health and safety; it's going to have an impact on legitimate businesses and companies; it's going to have an impact on jobs within the country; and it's going to have an impact on the ability of the country to collect taxes to be able to invest that money into more social welfare."
Transparency and Trade
This category measures a country's transparency in the context of illicit trade. It also highlights the degree to which countries exercise governance over their free trade zones (FTZ) and transshipments. The key indicators in this category are quality of consignment tracking and tracing services, effective implementation of Annex D of the Revised Kyoto Convention, the scope of monitoring and oversight at FTZs, and the degree to which governments report their efforts and share information to combat illicit trade.
The Asia-Pacific region registered significant progress in this respect. Hong Kong customs, for instance, has assumed concrete measures to reinforce surveillance and investigation of IP-infringing goods. In the region, Hong Kong tops this category, scoring 80.3. This was primarily on account of its policy of open information sharing in its counter IP infringement efforts. It is followed closely by economies such as Japan and Australia. The reverse trend was observed in key Asian economies such as China, India and Indonesia, which do not publish any data on trade-related IP infringement. Therefore, it is difficult to gauge the magnitude of IP infringement and illicit trade.
Exhibit 4: Transparency and Trade (Asia Results)
Within the region, a bloc such as ASEAN "needs to have common mechanisms at land borders, in ports and at airports that allow for quick cross-border communication between authorities that can be seamless and allow for quick information-sharing," says Jeremy Douglas, regional representative for Southeast Asia and the Pacific at the UN Office on Drugs and Crime.
Customs Environment
This category measures how effectively a country's customs system facilitates legal trade and prevents illicit trade. The parameters comprise the percentage of shipments physically inspected, time taken for customs clearance and inspection, the extent of automation of border procedures, presence of authorized economic operator programs and the presence of customs recordal systems.
Singapore ranks poorly in this category due to the absence of a customs recordal system that IP owners can use for enforcement at borders. According to the report, a customs recordal system "allows trademark, copyright or patent owners to register their IPs with customs agencies and empowers these agencies to interdict shipments containing goods that infringe on registered IP of their own accord."
Malaysia, Indonesia, Laos and Cambodia are also not equipped with customs recordal systems. And while certain economies, including Vietnam, Thailand and Hong Kong, are equipped with such systems, they are largely ineffective. The report does note, however, that Indonesia has been making progress on this front, implementing regulations favorable to IP owners.
South Korea and New Zealand lead the rankings in this category, and are followed closely by Taiwan, Japan and Australia.
Exhibit 5: Customs Environment (Asia Results)
Need of the Hour
Asia-Pacific must enact concrete measures to counter the ill effects of illicit trade. This will entail greater investments supplemented by a focus on training, education, transparency and cooperation. The need of the hour is to install common systems to protect borders and promote cross-border communication between countries.
However, for such endeavors to succeed, there must be a stronger push to bring different stakeholders together, the authors of the index conclude. "Illicit trade is not just an economic issue, it is also a security issue," warns the report. "[As] the region seeks to become more prosperous, it needs to change the narrative on illicit trade."