Environment
Is Carbon Capture Storage About To Have Its Day?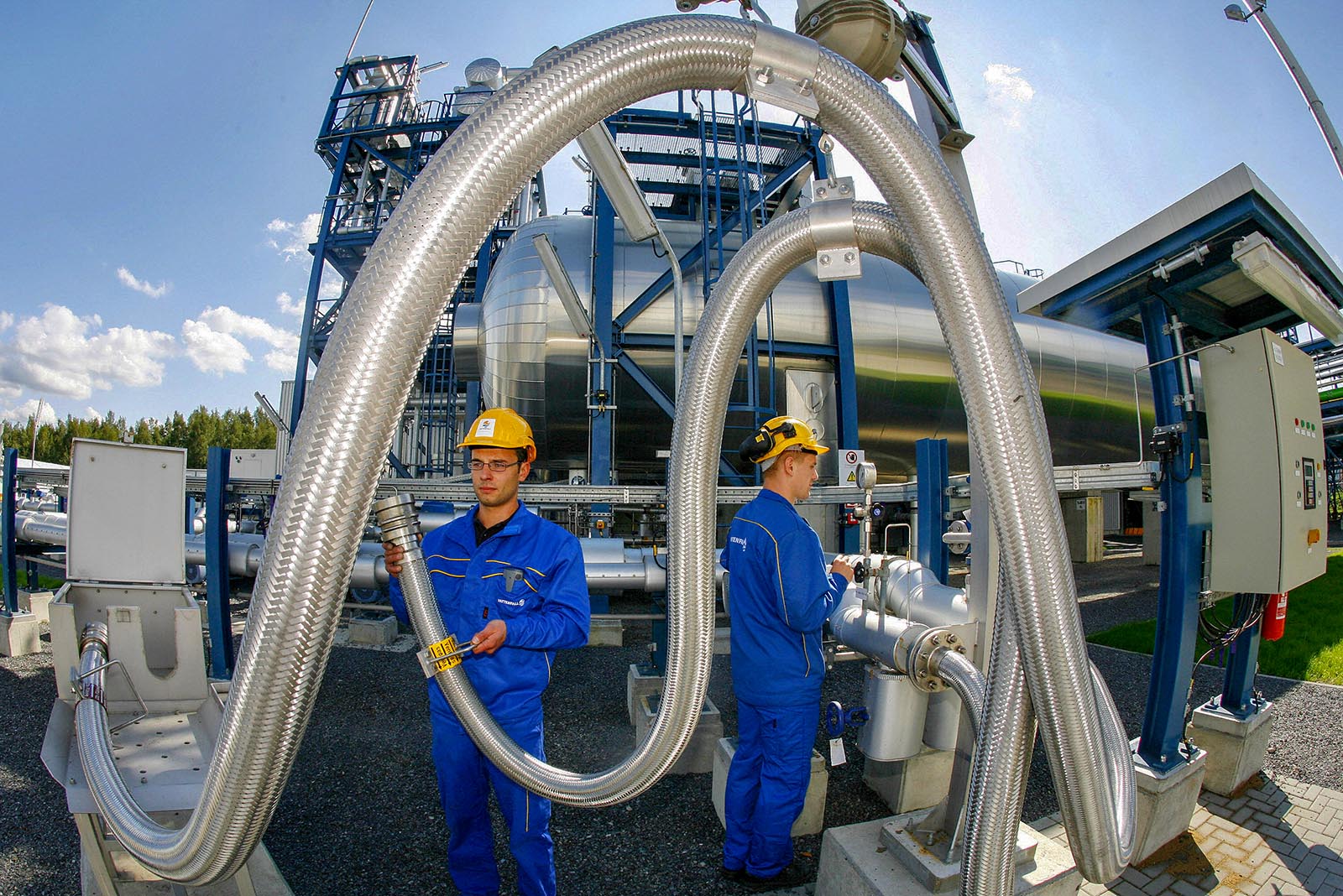 Carbon capture and storage (CCS) has become the dirtiest phrase in the energy sustainability debate. The costs appear too great, the rewards too temporary. In the past two years alone, six major UK projects have been shelved.
However, none of the criticism or lack of will on funding have changed the fact that we need more CCS facilities—and sooner rather than later. That's why CCS continues to be high on the agenda of a nation like Norway, which has a major state program of research and technology development called CLIMIT. The program is running its latest international summit on 26-27 of February 2019.
No Easy Route to Carbon-Free Economy
While decommissioning coal-fired power stations has made an instant impact on CO2 figures, future emissions reductions will be much harder to achieve. What are the options?
To decarbonize the United Kingdom's grid using renewables alone, it's estimated that we would need to build and install renewable power generators at three to four times the electricity demand to balance the variable weather. To provide consistency of power supply through our highly inconsistent weather would demand vast battery (energy) storage capability, likely from lithium ion batteries, for which there isn't enough lithium on the planet.
Is CCS Becoming Viable?
Thankfully, new technologies are increasingly making CCS look commercially viable.
As one example, the decades of drilling under the North Sea mean there are vast resources of space for CO2 storage, enough to last 100 years—potentially even for the UK to take CO2 from other parts of Europe.
The focus now should be on approaches that can be deployed and brought to market in short periods of time, i.e., within 10 years, to start changing the hard emissions figures. Smart blue-sky thinking is of no value if it's going to take 20-30 years for results to be delivered.
What Technologies Are Available?
Amine scrubbing—a process to separate CO2 from flue gas—has now been developed and validated at commercial-scale for the treatment of flue gas from coal-fired power stations. Three projects in particular represent significant milestones: the 100 MWe SaskPower Project in Saskatchewan and the 240 MWe Petra Nova facility in Houston, Texas, both of which are able to capture 90 percent of the CO2 produced.
The third large-scale (precombustion capture) demonstration project is the Japanese Tomakomai CCS demonstration project, which sequesters 100,000 tons of CO2 per year.
Carbon capture and storage isn't a perfect solution—but it's critical for the interim period as we try to reach the state of renewables only.
A number of other CCS technologies are also being explored:
Calcium looping.

This is less toxic than amine scrubbing, and the byproducts of the process have the potential to be used as part of cement production. But it requires high initial setup investment and a constant flow of limestone to maintain effectiveness.

Chemical-looping combustion.

This is the most energy-efficient option, able to capture almost 100 percent of carbon. It's also currently the most expensive operation because the plant needs to be made from materials that are able to withstand constant abrasion from metal particles.

Oxy-fuel combustion.

This is a more-concentrated CO2 that is produced for easier storage, but again, it comes with high initial costs and questions over pollutants in the exhaust gas.
Each technology has associated problems in terms of cost and efficiency, but there are no major technological barriers to their implementation. Making use of the UK's largest chemical looping test facility, Cranfield is working with the LEILAC pilot plant facility, hosted by HeidelbergCement in Belgium, which is situated next door to the cement plant.
LEILAC is a "calciner"; it takes some of the raw meal from the cement plant and calcines it to produce a pure stream of CO2 that is suitable for CCS, before being made into cement.
Searching for the Proof of Concept
We need more proof and momentum to reach the tipping point as quickly as possible for CCS.
The H21 North of England plan from Cadent and Northern Gas Networks, alongside the Norwegian state energy provider Equinor, makes the case for a 12.15 GW natural gas-based hydrogen production facility across the north of England. The facility would be capable of decarbonizing 14 percent of the UK's heat by 2034 by converting 3.7 million homes and businesses in the major towns and cities of the region to using hydrogen.
CCS will be an essential part of this model, storing 20 million tons of CO2 each year by 2035—making it the world's largest CCS project, and H21 leaders believe it can be done at an estimated cost of less than 6 pounds per ton.
Is CCS the Crucial Missing Link?
CCS is critical for the interim period as we try to solve the issues of energy storage and reach the state of renewables only.
CCS isn't a perfect solution—there needs to be substantial financial investment, and there will be ongoing costs. No one is pretending it is a long-term solution, but it is currently the most cost-effective way the world will be able to meet COP 21 commitments and avoid the hazardous—if not catastrophic—CO2 levels in the environment of 450 ppm and above.
What's needed now is realism from governments. The most useful role for governments would be twofold: culturally, in demonstrating a commitment to the principle of CCS as both an accepted technology and critical stop-gap for reducing carbon emissions; and secondly, in providing a framework for industry to work with and contribute to, as the UK does for electricity, a kind of national grid for CCS.