Society
Is Your Business Prepared for a Measles Pandemic?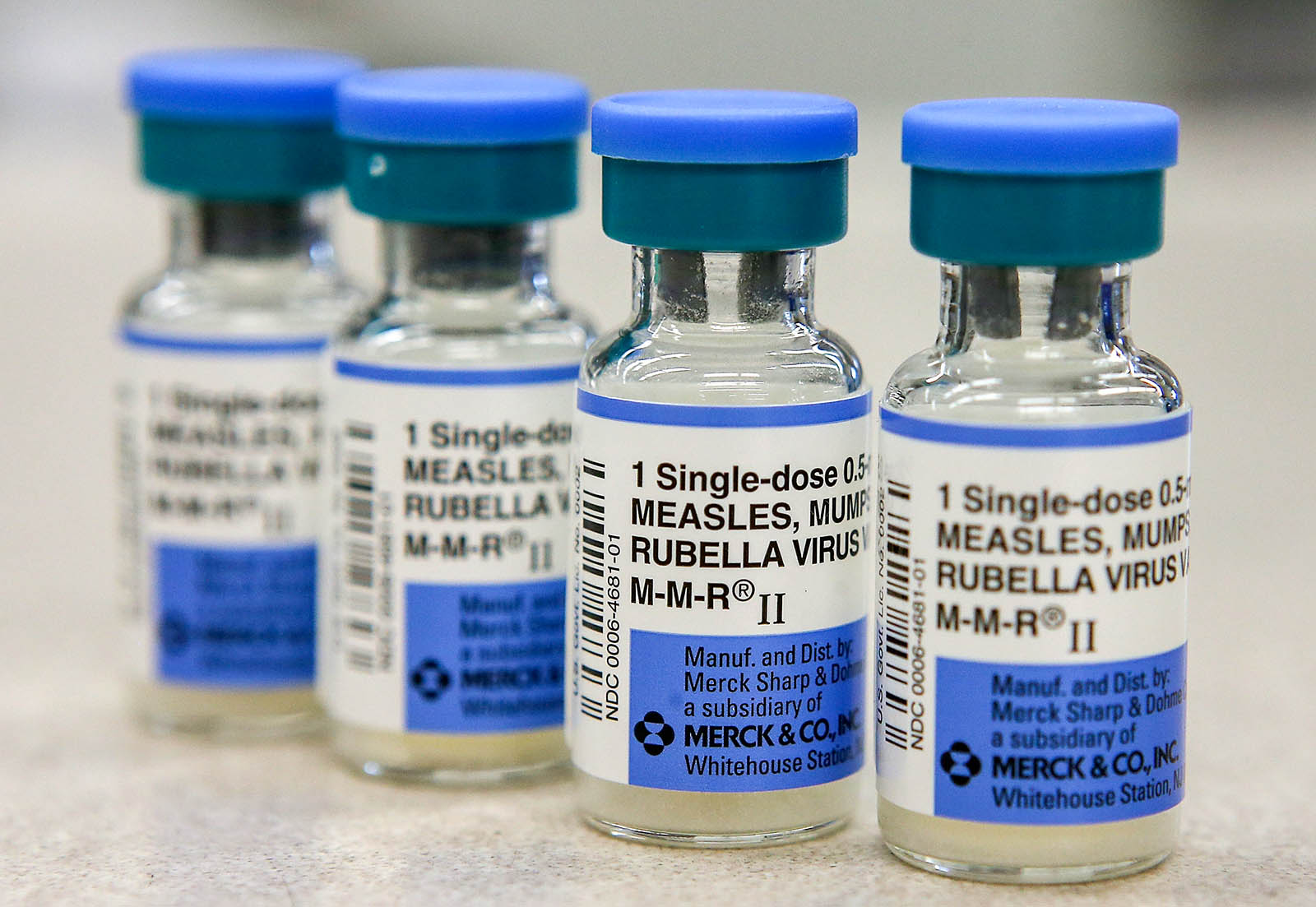 Measles—the most contagious infectious disease—is making record gains in the United States as well as around the world. The cascading impact of this virus is an important reminder of the power of infectious diseases. While much of the focus on measles has been around public health interventions to extinguish the outbreak, there are a number of aspects that businesses should consider.
In 2016 alone, measles killed more than 80,000 people around the world. The current U.S. outbreak has been characterized by numerous hospital admissions, including to the intensive care unit. Measles is associated with complications such as pneumonia, ear infections, brain infections and sustained perturbations in immune system function, leading to increased susceptibility to other infections. The symptoms are worse in adults than in children.
Risks to Employees
At most businesses, it is likely that employees received a measles vaccination during childhood—unless they were born before 1957, when natural infection was ubiquitous and conferred immunity. Post 1989, it's recommended that a second dose of measles vaccine be administered routinely during childhood. A single dose of measles vaccine confers about 93 percent protection, while a two-dose regimen boosts protection to 97 percent. Therefore, there may be individuals who missed out on the second dose, and so possess only suboptimal protection.
Accordingly, it is prudent for those who have 1 (or zero) measles vaccinations to become fully vaccinated if they live in or travel to outbreak zones. The U.S. Centers for Disease Control and Prevention recommends that international travelers get a second dose of the measles vaccine before travel. It is important to remember that the CDC travel website lists measles advisories for countries such as Israel, France and Italy—not just developing countries.
A Chance To Assess Your Company's Travel Health Plan
As such, employers should encourage an atmosphere in which vaccination against measles (among employees and their dependents) is considered imperative and in which travel to measles-laden areas is appropriately prepared for.
The measles outbreak could serve as an opportunity to think more deeply about a company's travel health programs, ensuring employees have been vaccinated against other important infectious diseases such as influenza and whooping cough as well as travel-related infections such as typhoid, Japanese encephalitis, cholera and yellow fever.
Measles outbreaks in the modern era have led to quarantine orders for the unvaccinated, which can be disruptive to business operations; for example, if it entails parents having to arrange child care for children impacted by a quarantine order.
Pandemics and Business Risk
These measles outbreaks, fed by vaccine hesitancy, show how easily infectious diseases can spiral out of control. They are an important reminder of the severe challenges that a more severe pandemic would pose to business operations.
For example, a pandemic on the scale of the 1918 influenza outbreak, which affected millions, would severely hamper the functioning of the world's economies. Major travel disruptions, potential financial panics, large swaths of the population incapacitated, geographic areas isolated, and school closures are just some of the variables that business leaders would have to contend with.
It is important for business leaders to keep abreast of outbreaks that may be occurring in parts of the world. Infections such as the SARS-like Middle East Respiratory Syndrome (MERS), which can cause severe pneumonia leading to death, is currently occurring on the Arabian Peninsula and linked to camel exposure (SARS was responsible for billions in economic losses).
The second largest Ebola outbreak in history is raging in the Democratic Republic of the Congo. The appearance of diseases like Chikungunya and Zika in the Western Hemisphere have all had negative impacts on the tourism, travel, and hospitality industry. An outbreak of disease in a part of the world crucial to a company's supply chain could render that part of the world inaccessible.
Endemic diseases such as malaria that are ever present in certain areas can also present a challenge to business operations, and some businesses – such as Marathon Oil in Equatorial Guinea – incorporate disease control efforts into their business operations. To reinforce the need for businesses to be engaged with pandemic preparedness, the Center for Health Security's upcoming pandemic exercise, Event 201 (building on the success of the Clade X exercise), will primarily focus on the role of businesses in epidemic response.
Infectious Disease Situational Awareness
Just as executives scan the news to evaluate risks and opportunities from geopolitical and other events, they should extend this evaluation to the realm of infectious diseases.
In general, infectious diseases are not something that business executives outside of the health care, pharmaceutical, or biotech industries devote much attention to, but they ignore them at their own and their firm's peril. Specific industries that are most likely to be impacted by outbreaks, epidemics, and pandemics most obviously include the biotechnology, healthcare, and pharmaceutical industry but also the tourism, hospitality, transportation, infrastructure, and financial industries. Those with large supply chains will also be impacted.
Businesses whose operations are fortified and resilient against infectious disease threats may be able to delimit disruptions to supply chains, employee absences, travel restrictions and other calamities. During the 2009 influenza pandemic, some businesses assured employees' access to antiviral medications.
Infectious disease outbreaks have occurred throughout human history, and there will likely never be a time when they are not a force of nature since the planet literally teems with microorganisms. In many ways, the modern world is more conducive to epidemics and pandemics than before, as travel times have shortened, megacities have proliferated and antibiotic resistance has flourished.