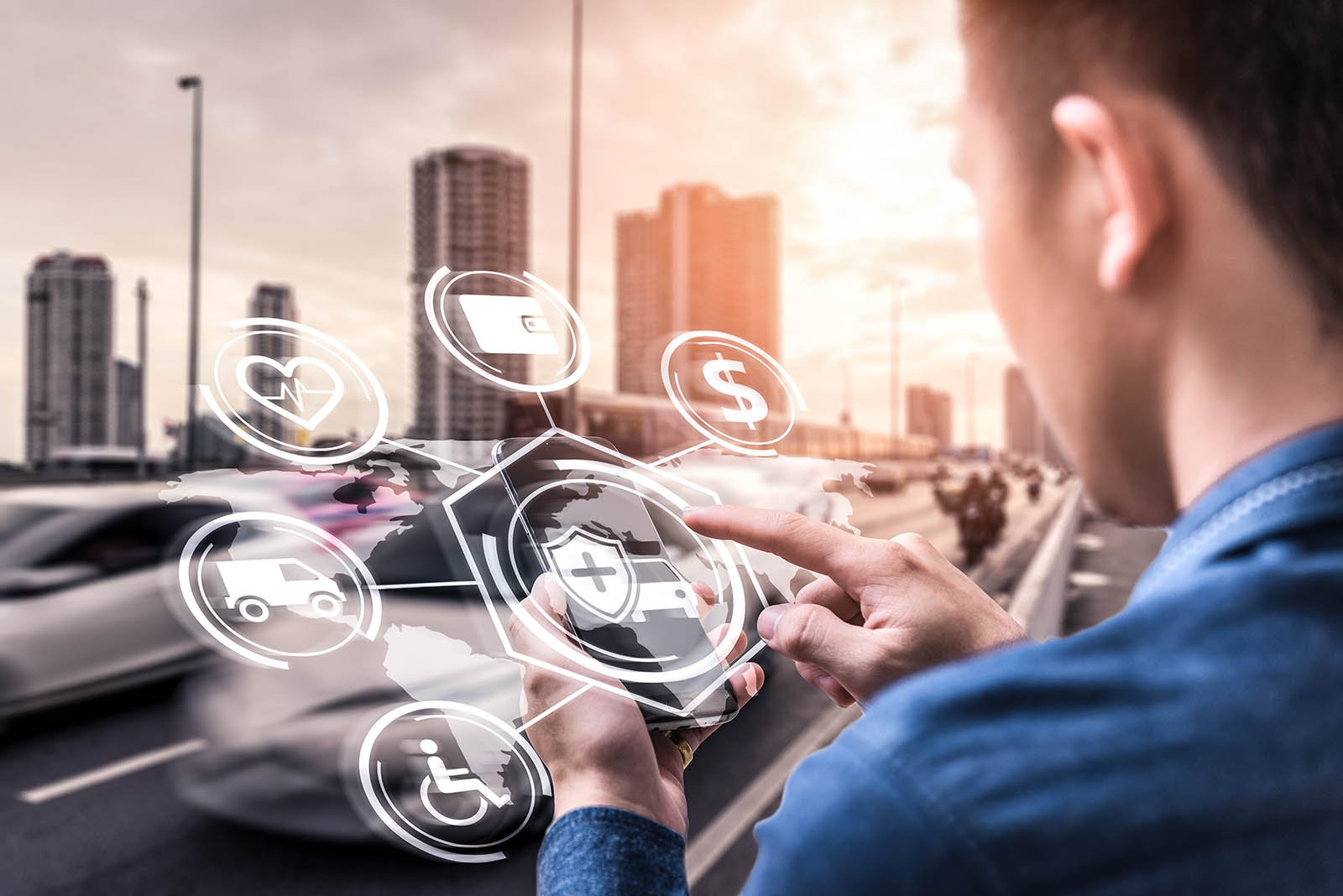 InsurTech's impact on the insurance industry is surging, reminding us of the influence that technological change and growth bring to the modern consumer, business landscapes and individual industries—the development of fintech within financial services being an example.
To gain the advantages promised by insurtech, as offerings proliferate, companies need to know the opportunities afforded; know their own strengths and capabilities for engagement; and know their clients' needs and expectations.
The right InsurTech investment decisions can bring potential value-add opportunities to many areas including the Internet of Things, infrastructure, artificial intelligence, robotics, machine learning and data ingestion. Similarly, fundamental aspects of insurance operations—claims, underwriting, policy administration, customer experience, operations, call centers and marketing—have all been influenced by the exponential rise of technology. InsurTech has significant potential to be deployed as part of a business model where companies have deeper "touchpoints" with consumers.
The InsurTech marketplace is expanding through new startups and existing companies that are gaining a deeper understanding of both the incremental and the transformational potential of InsurTech. Its reach is increasingly broad and is the evolutionary next step for insurance through the combination of data, analytics and technology. Those three support services and capabilities allow the industry to more efficiently and effectively drive down costs and increase client value. The most valuable InsurTech capabilities incorporate all three components of data, analytics and technology in order to:
more effectively use available data;
create new insights through advanced analytics; and
serve output to users through mobile-enabled technology.
Is Data the Hard Part?
In many ways, the proliferation of data across the modern, connected landscape has driven more innovation than either analytics or technology. Is "having" the data a key consideration for InsurTech markets and the larger insurance ecosystem? Some data sources are publically available and easily accessible, while others are clearly proprietary—such as driver behavior captured through a vendor's telematics application. Capturing information in real time through sensors or mobile devices is the newest process for the collection of data for analytics.
Fundamental aspects of insurance operations have all been influenced by the exponential rise of technology.
While startups do not have a long history of data, their nimbleness and creativity allow them to collect rich data quickly. Some of these firms are collecting new data through their own applications. With sophisticated analytics, they can also mine the data more effectively to find nuggets of insight that drive solutions. The mining of this data is just one of the ways InsurTech firms will gain a foothold in the larger insurance community.
What Should Insurers be Doing?
One success factor for companies is the ability to identify partnerships and make investments that leverage a firm's key capabilities and recognize shortcomings that could threaten strategies and growth. To do that, it is critical for companies to understand their own data, analytics and technology footprint and capabilities and how company-specific data, analytics and technology capabilities relate to broader InsurTech trends. This understanding highlights capability gaps and allows strategic direction to be set for a company to move toward desired products and services.
The challenge is that the broader trends are increasingly dynamic—the targets for "best in class" and even for customers' minimum expectations are being redefined constantly. Companies must find ways to monitor constantly and accelerate their responses to market shifts.
Compelling Trends for Growth
InsurTech funding has increased by 65 percent per year in terms of investment dollars and has risen 42 percent per year based on the number of deals between 2011 and 2016.
Given the exponential rise in interest in this space, participating companies would benefit by focusing on areas with the most potential for success and value-add within the insurance ecosystem. Providers and startups have proliferated, each with a unique capability for leveraging data, analytics and technology. Several that received the most funding and attention leveraged all three pillars to create a compelling business case for investment.
The space is naturally dynamic and influenced by many factors outside its control. For example, there is a natural interest in cyber-related risks and how to identify, quantify and control them. Several new startups profess strong capabilities in distilling this complex risk area into digestible pieces for insurers and their insureds. With cyber perils and exposure still an emerging risk, it is difficult to determine which vendors will be the "winners" or "losers." Deciding which capabilities will meaningfully impact business and which vendors can deliver them requires careful consideration and will be a necessity for keeping pace with or staying ahead of the competition.
Expanding the cyber scenario into potentially all other risk areas and "saying know" to InsurTech is critical to avoiding missteps and to making the right investment decisions for companies seeking profitable growth.