Technology
Less Than Half of the World Is Online. The Costs of This Disconnect Can Only Rise.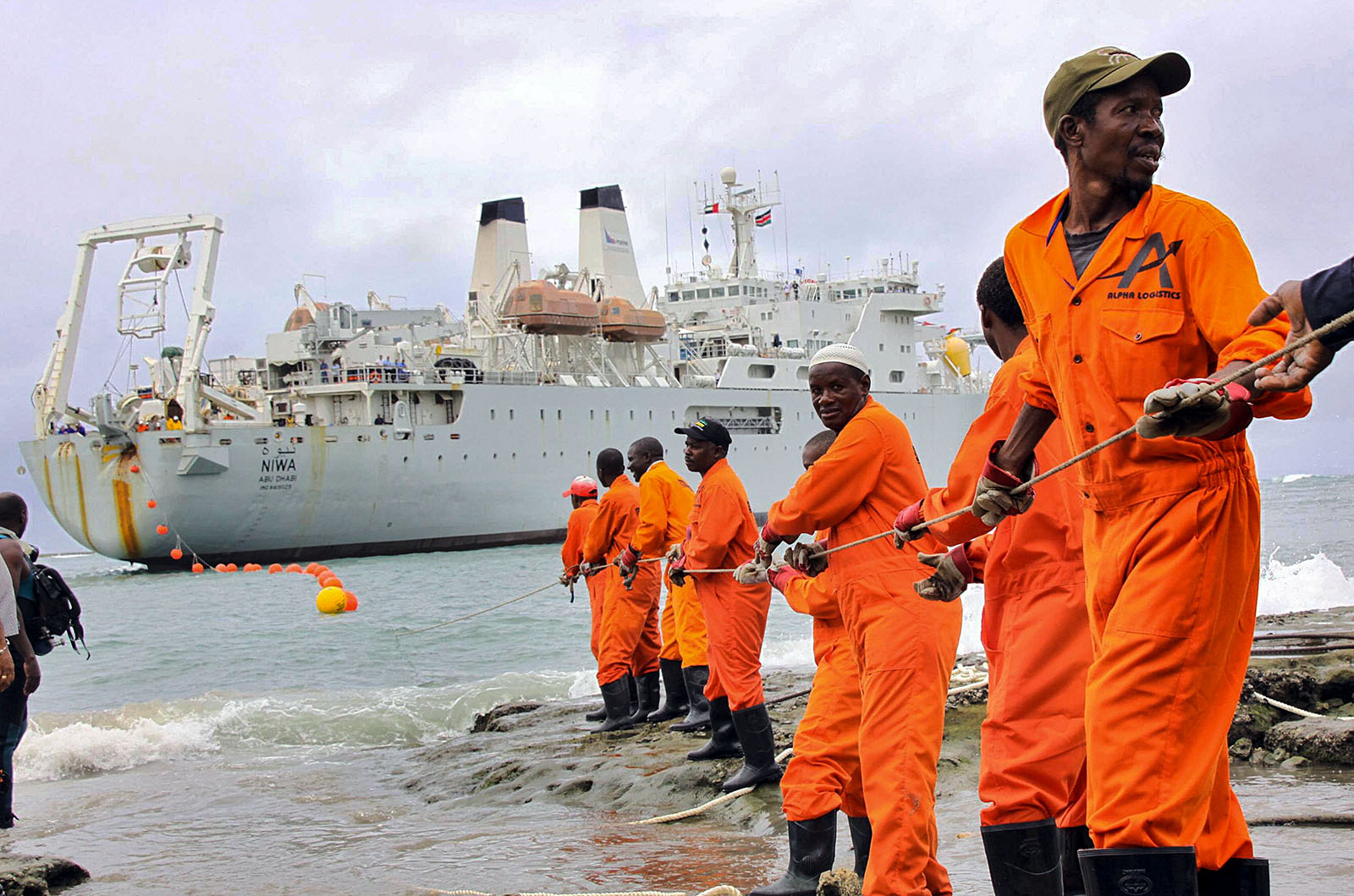 It is estimated that more than half of the world remains offline, and it's becoming a more glaring global problem every day. As digital technology becomes more widely used for educational, employment, health, commercial and informational purposes, it renders Internet inclusion more and more crucial for full engagement and participation in society.
However, the barriers to closing the gap between the connected and unconnected are significant and multifaceted, as a recent white paper from IEEE shows. Lack of reliable electricity, good connectivity options, conducive public policies, education, local content and digital literacy are all challenges in unconnected regions.
On the other hand, with a coordinated, comprehensive approach that loops in the best efforts of all potential contributors—technologists, policymakers, business and organizational leaders, users and other stakeholders—historically unconnected populations can be brought online and use connectivity to thrive. There are successful, life-transforming connectivity projects that show the way toward safe, universal Internet access.
Growing Digital Inequality
The cost of inactivity in advancing Internet inclusion is colossal. With each passing day, unconnected people are left further and further behind, and the quality and usefulness of access varies widely from region to region around the world.
"In every village in India, residents can get Nike shoes delivered by Amazon or find a shop in the most godforsaken places selling a cold can of Coca-Cola," said Solomon Darwin, executive director of the Garwood Center for Corporate Innovation, University of California, Berkeley, at the October 2017 Internet Inclusion: Advancing Solutions event in Washington, D.C. However, "the lady who is making the beautiful sari in an Indian village can't put it on the Internet to sell to people in other countries."
This is why digital literacy is such an important element in the Internet-inclusion drive. Instances of fraud and other forms of misuse rise when efforts to connect the unconnected outpace efforts to expand technical know-how. New users must be taught to leverage the Internet to accelerate economic growth and well-being. The division between haves and have-nots will only widen if new Internet users lack digital literacy to use it safely, securely and creatively to their economic or other benefit.
Successes To Amplify
Fortunately, there are inspiring stories from around the globe of how different types of stakeholders are working together to expand connectivity in inventive ways.
Internet growth in India is happening via mobile, thanks to a proliferation of low-cost smartphones, prepaid mobile phones, inexpensive recharging and new SIM (subscriber identification module) cards available for less than half a dollar.
In areas of Mexico, where large-scale telecommunications service providers have been unwilling to invest in rolling out offerings, low-cost, open-source GSM (Global System for Mobile Communications) base stations have been introduced to extend access.
Nepal—where the ratio of unconnected people to connected is higher than in the rest of the world—has had success in delivering e-education and e-health to its hilly and remote areas via Wi-Fi networks.
Technologists have a singular role in filling gaps that, thus far, have hindered the world's Internet-inclusion campaign.
Eduroam, short for "education roaming," is a secure, worldwide roaming wireless network, expanding across countries and beyond university campuses to support global mobility for more academics, students and researchers. Tajikistan is the latest country to join the network, bringing the number of countries connected around the world to 85.
If the most promising among these projects are to be taken to greater scale for the benefit of humanity, however, key gaps—some of which are remarkably and dismayingly common—must be addressed.
Marshaling Technologists to the Task
Technologists—all players in the technical field, whether public or private sector—have an especially critical role to play in terms of stepping into the gaps: They must lead the way in crafting innovative solutions, building capacity, fostering digital literacy and forging bridges with traditional policymakers and business and organizational leaders globally.
Technologists have a singular role in filling gaps that, thus far, have hindered the world's Internet-inclusion campaign. For example, there are shortages of technical and practitioner talent, both among public-sector leadership and on the ground where connectivity is lacking. Network engineering, IT support and application developers have expertise to offer in terms of educating local talent on the necessary technical skills to support projects and foster their organic expansion and sustainability.
In addition, the credible voice of technologists is badly needed in the policy space.
The Alliance for Affordable Internet's 2017 Affordability Report, for example, looks at public-access policy in a number of countries (Colombia, Costa Rica, Ecuador, Rwanda and Turkey, for example, scored favorably among their peers). The report identifies several common features that have contributed to real impact on the ground in terms of expanding public access to the Internet.
In the success-story regions, public access in rural and low-income communities should be prioritized; broadband access and/or devices should be subsidized; digital-skills training should be implemented; and public IEEE 802.11 Wi-Fi should be rolled out.
Technologists are in a very strong position to advocate for these types of high-priority issues. The technical community can offer a uniquely sound, unbiased technical perspective and knowledge to inform discussions and debate, improve decisions and share findings toward developing more trustworthy technology solutions and best practices in the march toward safe, universal Internet access.