Technology
Multinationals Rush To Create Innovation Outposts in Singapore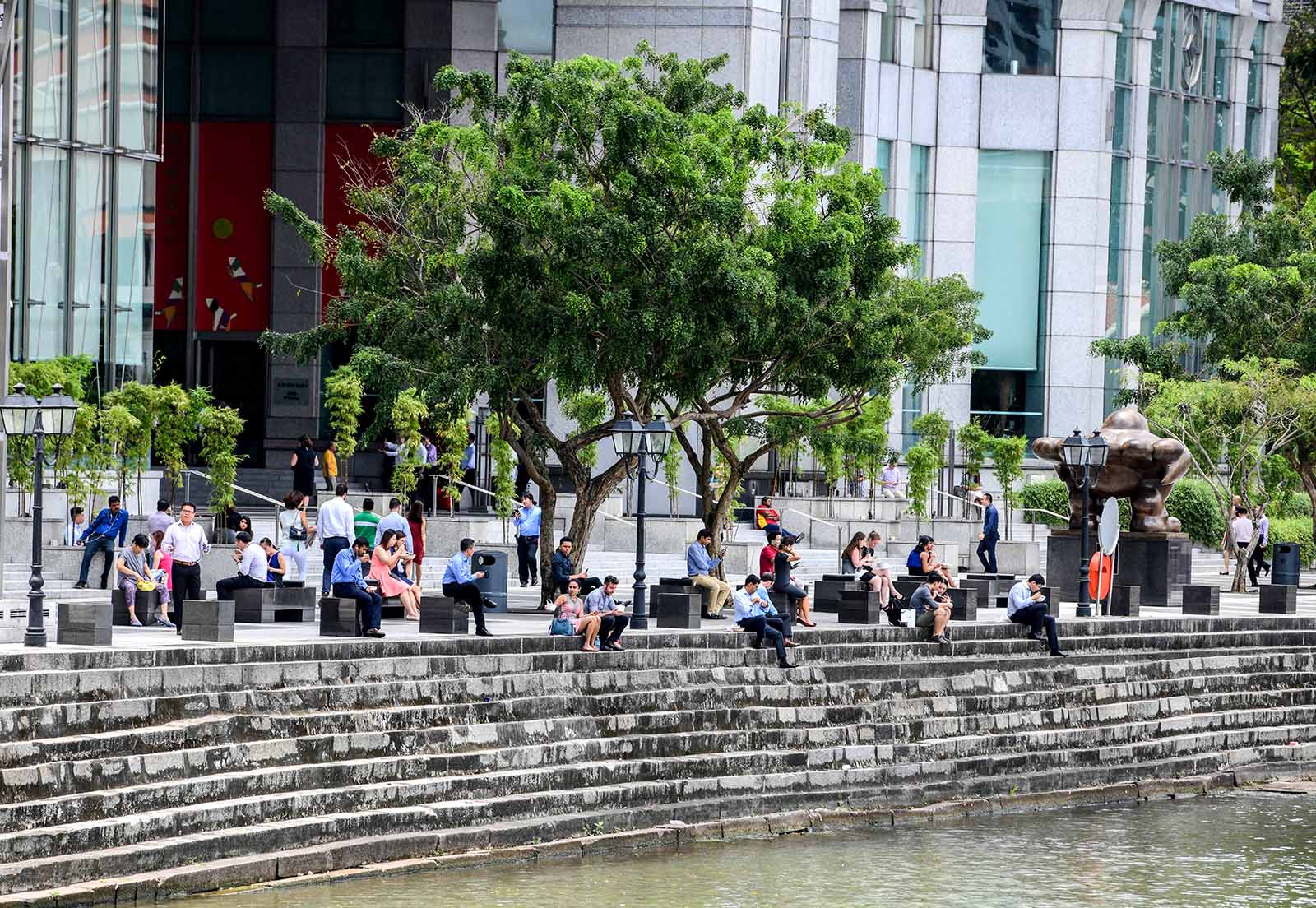 Ride-hailing service Grab grabbed global headlines recently for buying out archrival Uber's Southeast Asia business. In another recent development, Alibaba invested $2 billion in Lazada, a leading Southeast Asian e-commerce company. According to a report by CB Insights, tech companies in Southeast Asia were able to raise $6.5 billion in disclosed equity funding by September of 2017. The startup ecosystem in the region is coming of age, and investments in this space are a harbinger of things to come.
Regional Differences
With asymmetric development across the region, there is an abundance of opportunities for startups to solve real problems. Indonesia, with its young digital-native population and high mobile penetration, has seen a spurt in startup activity. Thailand, Malaysia and Vietnam are all seeing increasing startup activity, too.
Singapore, however, has established itself as the region's startup hub. Juniper Research recently ranked Singapore as the "smartest" city in the world, endorsing Singapore's advances in integrating the Internet of Things in mobility, health care and public safety. This recognition comes at the heels of another report last year, wherein Singapore was placed at the top of the IMD World Competitive Center's new ranking on digital competitiveness. This ranking takes into account not only the adoption of digital technologies, but also the availability of a digital-first talent pool. We find that the strong institutional focus on the Smart Nation and the SkillsFuture initiatives has been instrumental in this conspicuous progress.
Just as Sigve Brekke, president and CEO at Telenor Group wrote, "The emphasis on industry transformation, collaboration and partnerships, as well as skills-building in the ICT sector caters well to the needs of the digital sector. … This is where Asia's entrepreneurs and top talent are looking to realize their ideas." Singapore offers seamless connectivity, both physical and digital, with the rest of the region, allowing for entrepreneurs to leverage the access to infrastructure, capital and talent, even as they test ideas with different consumer segments across the region.
Singapore's Innovation Focus
What is perhaps not as well-known is the recent growth in the number of "innovation systems" established by both large multinationals and homegrown companies in Singapore. More than 20 banks and insurers have set up innovation labs—the most common of these systems—in Singapore in the last two years. The total number of these corporate innovation systems, some the first of their kind in their corporate histories, may be closer to 40. Besides positioning these experimentation zones as instruments of promoting innovation within, companies are eager to tap into the Singaporean entrepreneurial ecosystem without necessarily disrupting their traditional businesses.
In Singapore, innovation labs present an opportunity to access a rich multicultural and multidisciplinary talent pool—one of the best in the world.
Certain companies have active corporate venture capitals (CVCs) to invest in startups. Increasingly, though, companies prefer setting up labs or hubs over CVCs as a way to be more involved in the innovation and commercialization efforts, rather than passively investing in promising startups.
Business accelerators such as DBS HotSpot and Entrepreneur First help high-tech startups succeed in the early stages of development by providing services such as office spaces, mentoring, networking and a variety of educational programs. These accelerators are not limited to banks, as we see with the case of Unilever Foundry and Metlife's collab. The latest in this list is BASH, owned by the Infocomm Development Authority's investment subsidiary, Infocomm Investments. It's a space for co-working and startup-focused events.   
Innovation labs or hubs are the most common of these systems serving as collaboration outposts—as ways for companies to partner with startups, partners, distribution channels and customers. Experiments carried out in Singapore can be rapidly commercialized, given access to buyer personas from across the region for testing and prototyping new products and services. The multicultural and multidisciplinary talent pool available in Singapore is among the best in the world, especially in deep-tech skills such as data science.
Overcoming Labor-Related Challenges
There is the conspicuous impact of these developments with innovation becoming a "must-do" rather than a "good-to-have" and with every organization now looking to establish these formal systems of innovation. There are also significant implications on the labor market, with skills such as data science and human-centered design being in high demand, which may in turn drive up wage premiums and make it difficult for startups to hire these specialists.
The less visible impact will perhaps be on larger parts of the talent pool, for those who are employed outside of these areas of innovation. There may be a lurking sense of disenfranchisement at not being involved in the new initiatives, which may lead to a dip in engagement and performance of traditional businesses as a result.
It is therefore vital for organizations to make these innovation systems more inclusive and encompassing of employees in the traditional business. And to sustain this momentum as a nation, Singapore will need to further augment these efforts with more public-private partnerships in the development of digital skills of Singapore's foremost asset—its people.