Economy
NAFTA Needs a Social Chapter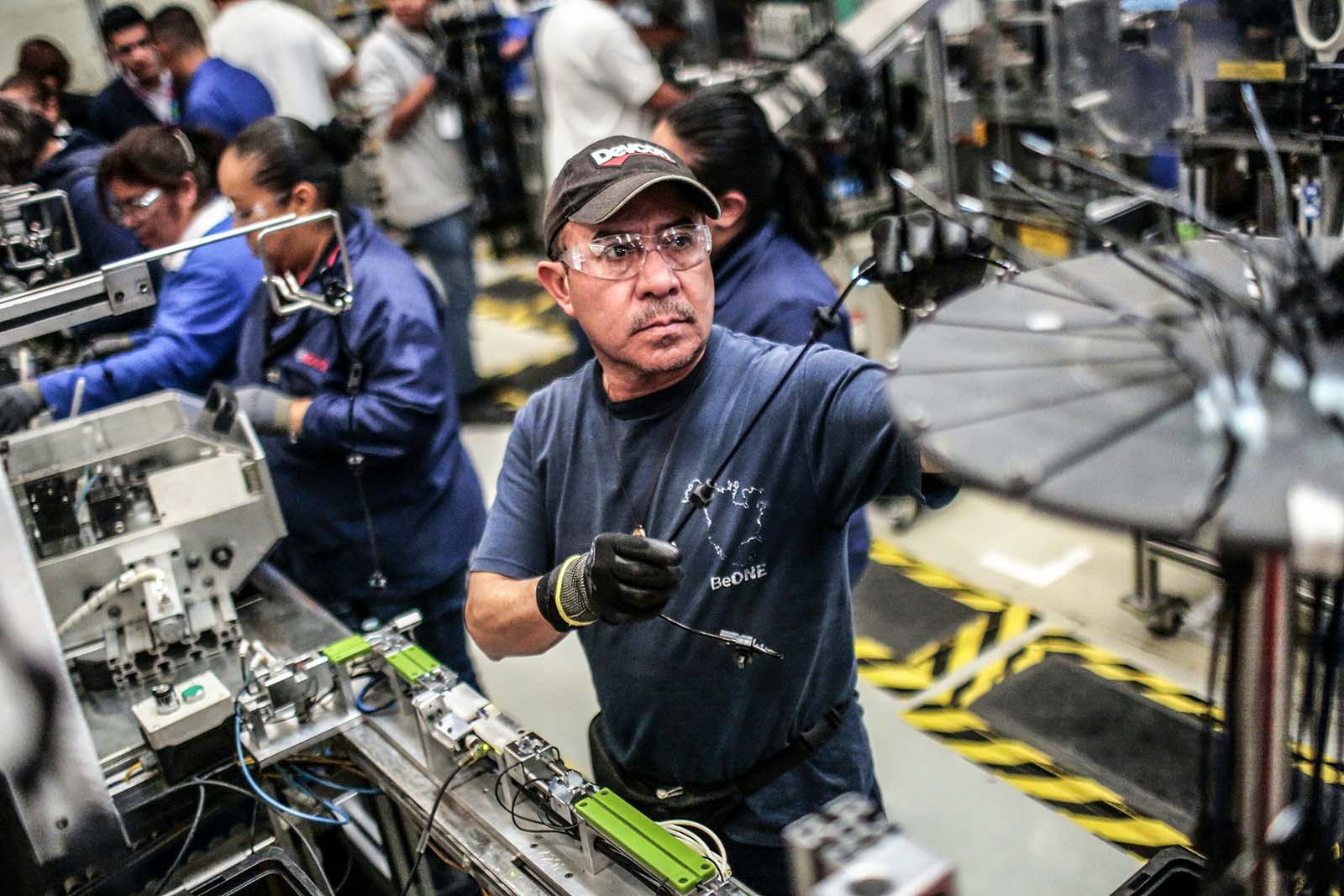 The conventional wisdom among global elites is that the North American Free Trade Agreement has worked to Mexico's benefit by increasing exports and creating numerous manufacturing jobs. The truth is, NAFTA's benefits have been limited to a small number of large, well-connected businesses on both sides of the border. Any renegotiation of NAFTA must take the rest of society into account.
Much of the new investment in Mexico that followed NAFTA has taken the form of joint partnerships between Mexican tycoons and some of America's largest businesses. NAFTA has opened Mexican markets primarily in oligopolistic or government-controlled sectors such as telecommunications, finance and energy—markets where rates of return are assured by handshakes with political actors. The large American businesses that have succeeded in Mexico are the ones that have the resources and connections to ensure the security of their people and assets.
Building Institutions is an Uphill Battle
These investments have hardly made a dent in Mexico's fortunes. In fact, the poverty rate in Mexico has been increasing, even as poverty has declined in much of the rest of Latin America. The vast majority of Mexicans face a daily struggle to survive as they cope with a government that is often either absent or corrupt, high levels of common and organized crime, and a chronic lack of formal employment opportunities.
Over the years, the U.S. government has sent hundreds of millions of dollars to Mexico in the name of judicial reform but to little real effect. Mexico has shiny new judicial codes, but many prosecutors and judges are either employees or victims of organized crime. If the U.S. can't help Mexico address its endemic corruption, it will only experience more violence and migration at the border. And a failing Mexico will only encourage populism in its worst form. The focus should be on building institutions, not walls.
This article is part of a three-part series on NAFTA. You can see the other two articles here:
As today's negotiators work toward NAFTA 2.0, they should begin paying attention to how the trade agreement will affect political stability and social development, just as the European Union did when it engaged with the former satellites of the Soviet Union. The U.S. and Canada should require Mexico to build up its institutions in exchange for market access, just as the EU required Bulgaria and Romania to build up its institutions before those countries could enjoy the fruits of accession.
Helping Small and Medium Sized Businesses
NAFTA has shut out thousands of small and medium businesses on both sides of the border. More than 50 percent of Mexico's gross domestic product is produced by businesses in the informal sector. These firms aren't willing or able to pay high transactional costs to a corrupt and inefficient Mexican state. Instead, they subsidize organized crime in its many enterprises—drug production, human smuggling, counterfeiting and much more.
A "social chapter" within the framework of NAFTA 2.0 should be aimed at expanding opportunities for informal businesses and bringing them into the formal economy. A new social chapter of NAFTA could also ensure better access to diverse channels of credit and an easier way to register property to be used as collateral to access credit aimed at Mexican small enterprises investing in R&D.
Improving the rule of law in Mexico will benefit more than just Mexican people and businesses. It will also attract investment from thousands of American small and medium businesses.
In addition, U.S. businesses that invest in Mexico should be required to have a social component to their investment. For example, they should adapt their most advanced technologies to train their Mexican workers, or ensure that their Mexican suppliers have access to technological innovation within the framework of enhanced Mexican protection of intellectual property rights.
In addition, Mexico must implement meaningful judicial reform. When the EU measured the institutional performance of the former Soviet satellites, it looked at outcomes—in this case, the quality of judicial decisions. The U.S. has hired a lot of expensive handpicked consultants to advise Mexico on its judiciary, but it's never gotten around to objectively measuring the increasing frequency of procedural abuses committed by judges and prosecutors under the influence of criminal networks of politicians and big business.
Improving Rule of Law Benefits Business Climate
Improving the rule of law in Mexico will benefit more than just Mexican people and businesses. It will also attract investment from thousands of American small and medium businesses. These are the businesses that currently would never consider investing in Mexico. They're frightened away by the country's corruption and chronic insecurity, and they lack the resources or connections to purchase protection.
Access to credit, to education, to high technology, to justice: These are the ingredients of a high-growth Mexican private-sector revolution. Once that begins, Mexico's youth will see no need to supply their labor to organized crime or migrate to the United States.
If Mexico wants to enjoy free trade with the U.S. and Canada, it must further reform its economic and legal systems. So far, the NAFTA negotiators have shown little interest in attaching social conditions to market access for Mexico. But they should use the "crisis" of renegotiation as an opportunity to create something better.