Society
On International Women's Day, Better Balance Is the Goal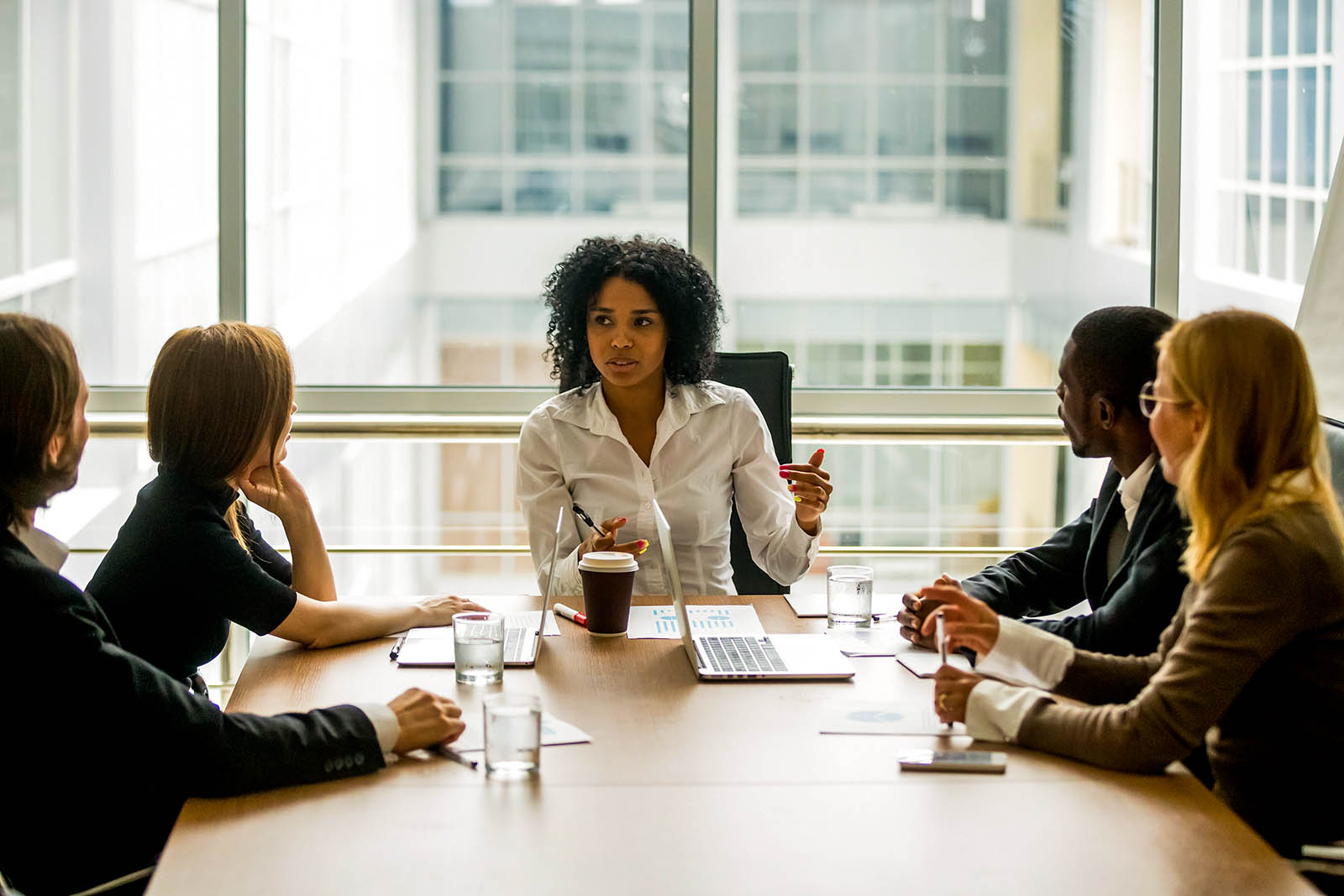 Today is International Women's Day, and its theme is #BalanceforBetter. This means seeking balance through gender representation, or a better balance of power, health, and wealth opportunities for all genders.
Balance is more than a goal—it's also a playbook for to how to achieve that goal. The first step is to consider the role of the individual and the role of the organization in creating change—are they balanced, or is systemic bias holding back positive change?
Addressing the Systemic Failures
A lot of time, money and energy are spent training individuals to recognize and address their own personal biases, but most companies are missing the real opportunity to address systemic failures and shortfalls that can make a broader difference—the systemic bias hidden in everyday processes and workforce structure.
For example, World Economic Forum studies show that a disproportionate number of jobs being disrupted or phased out due to AI and automation are held by women, who make up a smaller percentage of the workforce than men. The gender gap could worsen in the decades ahead if organizations fail to face this. It takes courage to step back, assess what's happening in the organization—and only then, once there's proof of what's happening, is it time to take action.
And that's difficult because today's emphasis on "the right thing to do" is pushing everyone toward immediate action. But many companies don't know what action to take, which often results in "programs without progress." It's important for CEOs and business leaders to take the time to understand the business imperative for diversity and then enlist the energy of individuals at every level of the organization to influence change.
Certification Helps Drive Change
A current state assessment and gap analysis of gender equality efforts will inform strategy and priorities. This approach is the cornerstone of the Mercer | EDGE methodology to help companies accelerate their progress toward gender balance and earn their valuable EDGE certification.
EDGE (Economic Dividends for Gender Equality) Certification is the world's leading business certification standard for workplace gender equality.
Verified by an independently accredited third-party auditor, it awards a company with a stamp of approval by the EDGE Certified Foundation and shows that a company is actively committed to gender equality and creating fair and mutually beneficial workplaces for everyone. EDGE currently works with nearly 200 organizations in 50 countries and 23 industries.
Mercer has been partnering with EDGE on its When Women Thrive research since 2014, and in 2017, Mercer went through the certification process in its U.S. and UK operations. The EDGE Certification validates what a company is doing right, but also helps companies to understand what is holding them back—providing a roadmap for how to achieve better performance and a more gender-diverse organization.
The certification process measures success in four key ways:
Does the organization have gender balance at every career level?

Has the organization balanced pay equity across genders?

Has the organization put into place effective policies and practices in five crucial areas (as noted below)?

Does the organization have an inclusive culture, as reported by employees?
Organizations that push forward diversity and inclusion initiatives without the support of individuals can find they quickly fail to reach their goals. And individuals trying to push forward without organizational change are just as likely to lose their equilibrium. The struggle is often expressed as "gender fatigue"—a loss of momentum in achieving gender equality, often due to a false sense that it has been achieved, since so much attention has been focused on it already.
Five Ways To Create Balance
Companies can address balance and equity by measuring the effectiveness of their programs and how they impact individuals in five key areas:
Balance of benefits: Does your company have an inclusive benefits strategy? Do your employees feel comfortable fully using leave and flexible working benefits? And remember: The policy is the easy part. Increasing the acceptance and use of the policies can be hard, so allocate bandwidth for that.
Balance of opportunities: Do employees have equal access to promotion opportunities? Are historically underrepresented employees aware of promotional opportunities? A career framework is critical to the advancement of women and underrepresented groups.
Balance of pay: Are all of your employees receiving equal pay for equal work? Do you communicate your pay equity philosophy and process with employees? It's time for companies to go beyond reporting pay gaps and uncover the drivers of these gaps.
Balance of power: Are all employees aware of leadership development training and mentoring resources to enhance their career paths? Do high potential programs reflect the diversity you would like in the future? Note: Biases are hidden in the selection process for programs and succession planning—so be sure you're looking for what's missing, as well as what's there.
Balance of inclusion: Is your company culture one of equality and inclusion? Does your engagement survey go beyond satisfaction to measure engagement, belonging and inclusion by various cohorts?  Self-reporting demographic data during engagement surveys is a positive global trend that will allow us to create individual value propositions for our employees.
#BalanceforBetter is a critical focus during this International Women's Day. But unless we also see it as a set of actions, we will never be able to achieve it as a goal.