Economy
One Belt, One Road: Risks and Countermeasures for Chinese Companies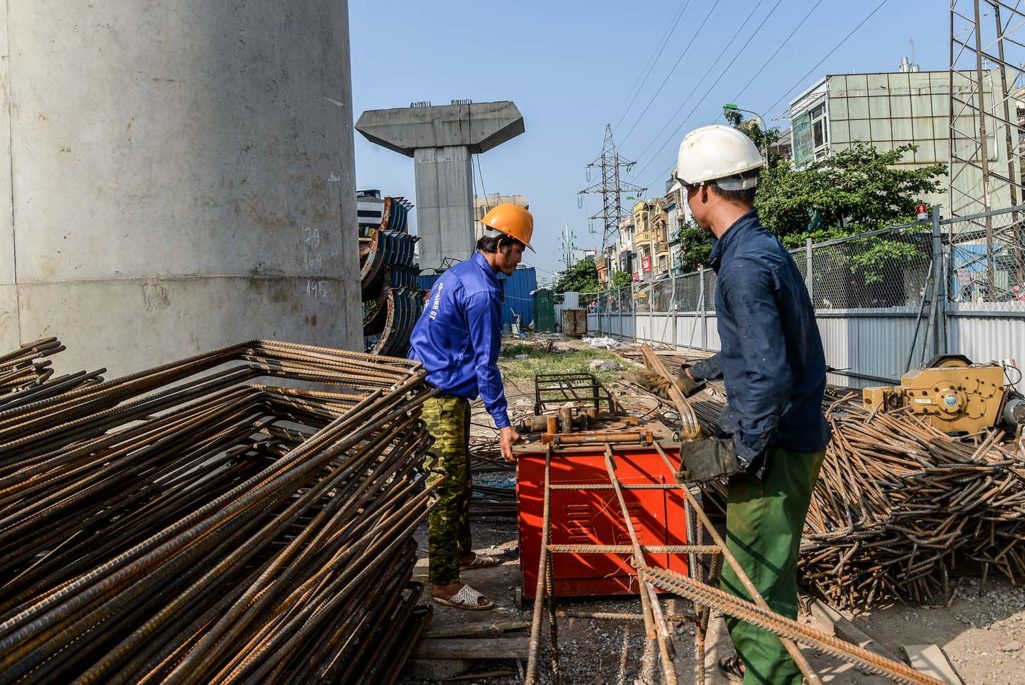 China proposed its "One Belt, One Road" initiative in 2013. This ambitious scheme seeks to connect China more closely with Europe, Southeast and Central Asia, the Middle East and Africa. The project is bound up with the promotion and exercise of China's "soft power," aimed at devising Asian solutions for Asian problems.
One Belt, One Road is strongly influencing the flow of Chinese outbound investment. The initiative is creating significant opportunities for Chinese state-owned enterprises, especially those involved in transportation infrastructure, railway construction, energy and resources exploitation and shipping and logistics firms. Small- to medium-sized enterprises involved in manufacturing light goods and technologically advanced products are also boosting their investment activity in One Belt, One Road countries.
According to the Chinese National Bureau of Statistics, Chinese investment in One Belt, One Road countries amounted to $92.46 billion in 2014, 15 times higher than it was in 2005.
Like any large-scale and ambitious undertaking, One Belt, One Road entails not just great opportunities, but considerable risks as well.
Chinese investment in One Belt, One Road countries amounted to $92.46 bn in 2014, 15x higher than it was in 2005.
Potential Risks
Political risks
One set of risks stems from the complicated political situation prevailing across large stretches of overland and maritime covered by One Belt, One Road. Myanmar is a case in point. Chinese investment in the country fell from $407 million in the 2012 fiscal year to just $46 million in the 2013 fiscal year, a drop of nearly 90 percent. This plunge was caused by rising anti-Chinese sentiment and opposition to key projects in Myanmar, notably the $3.6 billion Myitsone dam in the northern part of the country.
Big power rivalry in ASEAN countries, South Asia and Central Asia may also threaten Chinese investment activities in these areas. China and Japan are competing to raise their influence in South Asian countries. At the beginning of 2016, Japan secured Dhaka's approval to begin building an 60-foot–deep port in Matarbari, on the southeast coast of Bangladesh. Meanwhile, China and Bangladesh were continuing to negotiate approval for the Sonadia deep water port, which is located about 15 miles away from Matarbari.
Potential risks also exist in the One Belt, One Road Central Asian countries. Conflicts exist between Kyrgyzstan, Tajikistan and Uzbekistan. For example, Uzbekistan strongly opposes China's hydropower project in, as the proposed dam is located upstream on the Amu Darya River in Tajikistan. This investment could therefore adversely affect Uzbekistan's access to water, a scarce resource in Central Asia.
Security risks
Chinese investment in countries along One Belt, One Road may be exposed to regional turmoil and conflicts, terrorism and religious conflicts. It is worth noting that Chinese enterprises investing overseas have yet to devise a comprehensive security strategy for dealing with such risks. They currently rely mainly on Chinese consular and diplomatic protection, which are certainly inadequate safeguards against major threats such as terrorism and ethnic and sectarian religious violence.
For its part, China has repeatedly stated that One Belt, One Road is for promoting economic and cultural exchange, as opposed to being a Trojan horse for extending Chinese geopolitical influence. But China still seems to have problems establishing the credibility of this message.
Economic risk
Chinese enterprises with investments in One Belt, One Road countries face economic risks. One major risk is the potential of these countries defaulting on foreign lending and investment projects. Many of the One Belt, One Road countries, especially those in Central Asia, are among the poorest economies in the world and have dysfunctional and corrupt governments. This lack of creditworthiness makes them poor bets for investment on the part of China's government and Chinese financial institutions and businesses.
Another source of risk lies within the Chinese companies themselves doing business in One Belt, One Road countries. A great deal remains to be done with respect to engineering safety and management issues. At times, firms also have difficulties obtaining sufficient intelligence and financing to effectively carry out investment projects. When these fail to properly gather information and conduct due diligence, they are more prone to engage in speculative, bubble-like investment behavior. Chinese companies planning to "go global" by undertaking One Belt, One Road projects need to up their game when it comes to corporate governance and investment decision-making.
Countermeasures
Outsourcing experts to conduct risk analysis
Chinese enterprises need to be business-like and realistic in factoring potential risks into the cost of investment projects. They need to make the best use of top-flight foreign risk analysis firms, while also employing the expertise of leading Chinese think tanks doing risk analysis, such as the Chinese Academy of Social Sciences.
Let think tanks play a big role in risk management of One Belt, One Road initiatives
Think tanks, particularly those run independently, are in a better position to evaluate development risk. Firms investing in One Belt, One Road should involve such organizations in planning for such projects and attempting to balance the interests of the stakeholders involved in them. Setting a network of cooperative the One Belt, One Road zone think tanks should promote in-depth and comprehensive discussion of the problems and concerns of the relevant parties.
Set up a security mechanism to address security concerns
In the short term, Chinese companies ought to beef up their internal security by making use of good private security contractors. In the long term, however, they need to establish trust and build durable partnerships with local stakeholders in the One Belt, One Road countries targeted for investment.
Attach more importance to corporate social responsibility
Chinese companies investing abroad should be more concerned about corporate social responsibility, which can be a key element in enhancing China's "soft power" in the One Belt, One Road area. Firms should pay especially close attention to their treatment of local workers and the environmental impact of investment projects (both issues in Myanmar). Effective corporate social responsibility can go a long way in reducing the internal security risks faced by firms seeking to invest in One Belt, One Road countries.
Capacity building in nurturing partnership with NGOs and the civil society
Chinese enterprises with outbound investments need to pay more attention to local nongovernmental organizations and work with civil society actors in One Belt, One Road countries. One road countries where NGOs are very active are becoming important spokesmen for civil society. While doing projects, NGOs should be invited to express their concerns and interests.
Recruiting and nurturing talent with an international mindset
To better understand conditions in diverse and complex foreign environments, Chinese companies investing in One Belt, One Road must effectively integrate knowledgeable foreign talent into the management of overseas investment operations.
Equally important, two-way educational and cultural exchange between Chinese and local people in One Belt, One Road areas should be promoted. This can play a crucial role in promoting cross-cultural awareness between China and One Belt, One Road countries. To this end, a One Belt, One Road scholarship fund ought to be established to enable students from these countries to study in China, and likewise, Chinese to live and learn about places like Kazakhstan, which have very different and unique cultures and social norms.