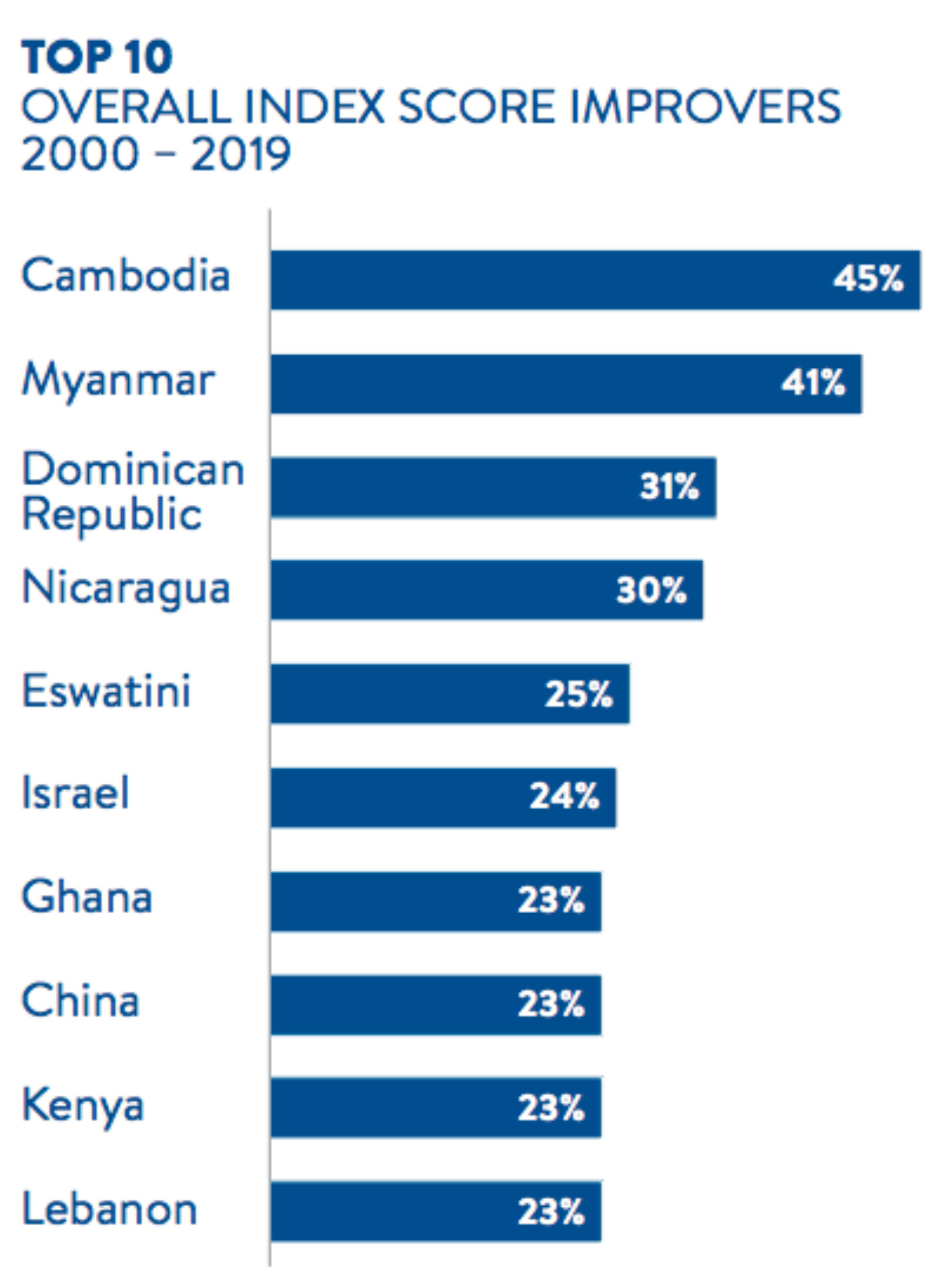 Cambodia, Myanmar, the Dominican Republic and Nicaragua topped the list of countries that made the most progress worldwide toward increasing energy accessibility and reliability since the year 2000, according to the World Energy Trilemma Index 2019, which was prepared by the World Energy Council in partnership with Oliver Wyman. 
"Trilemma" refers to a country's energy equity, security and the environmental sustainability of its energy systems. Balancing these three elements provides "a secure, affordable and environmentally sustainable energy system," a report on the index says.
Cambodia, Myanmar and the Dominican Republic have improved the most on all three fronts of the Trilemma, with 30-40% improvement, the report says. The significant improvement is a result of the countries' focus on electrification, infrastructure investment, and diversity in energy generation.
Tracking energy access can "inform impactful dialogue with policymakers and energy communities, navigating the energy transition effectively [and] building prosperity for a nation's citizens," the report notes.