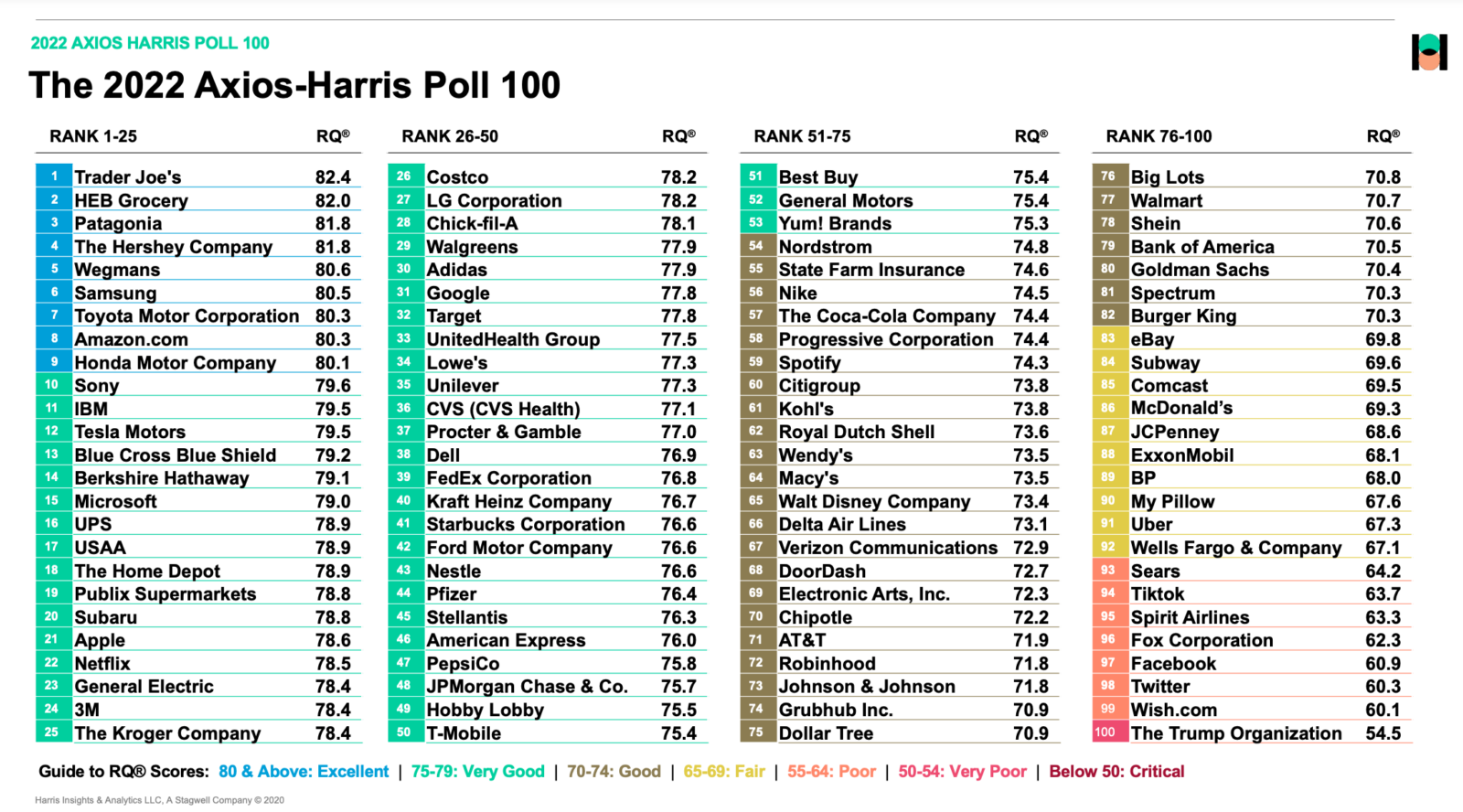 In a poll ranking the most visible U.S. companies by reputation, brands that Americans considered good employers were also ranked the best companies overall, reveals a new Axios Harris Poll 100. The poll surveyed over 33,000 U.S. adults between March and April of this year to determine which companies "excel or falter in society." 
Among the top 10 most reputable companies were three grocery chains, two car manufacturers, and big brands like Patagonia, Amazon, and Samsung. Seven out of the top 10 companies ranked highly in culture, meaning Americans considered them good places to work. Companies like Trader Joe's and Patagonia also performed well across demographics, ranking highly regardless of age or political party. Companies that Americans consider the least reputable include Twitter, Wish.com, and the Trump Organization.
Political or public scandals also affected how companies performed year over year. Disney dropped sharply in the rankings, likely in reaction to its initial silence—followed by its public stance against—Florida's anti-LGBTQ legislation. "The findings suggest that companies that are slow to respond to political crises, or do it inconsistently, suffer the most in terms of consumer reception and trust," reported Axios.