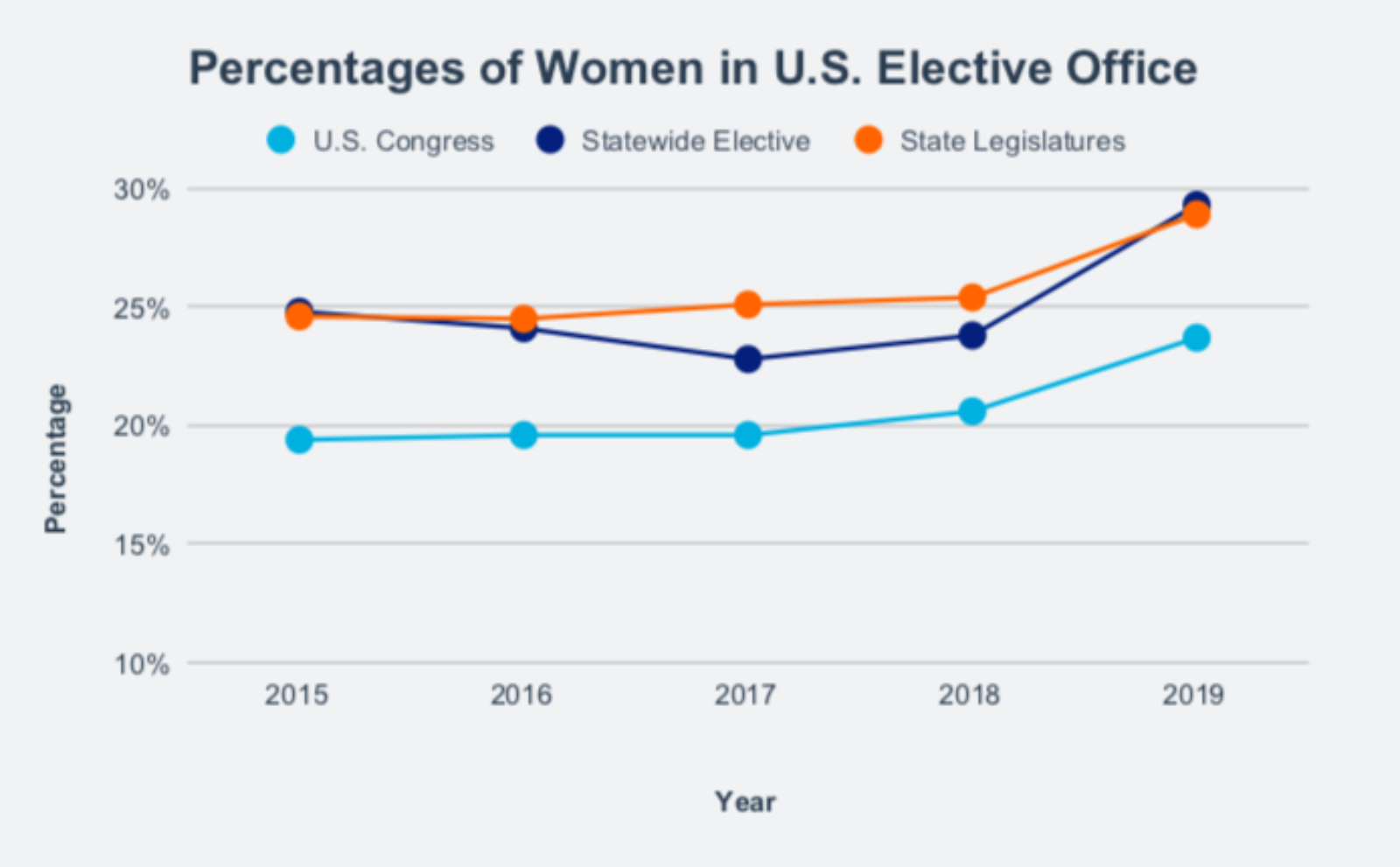 U.S. women are making slow but steady gains in elective office, holding more seats in 2019 than any year before, according to the Center for American Women and Politics, Eagleton Institute of Politics, Rutgers University. Compared to 2018, percentages of women represented in U.S. Congress, state elective offices and state legislatures all increased in 2019 between 3 and 5.5%, with the greatest gains in state houses.
"The public sees benefits to female leadership," according to a 2018 survey on women in leadership positions from the Pew Research Center: Survey respondents scored women higher or equal to men in seven of nine areas of political leadership, such as working well under pressure, standing up for what they believe in and being ethical.
The percentage of women in parliamentary positions beyond the U.S. is also increasing, with 42.5% of positions held by women in Nordic countries, 27.2% in Europe, 23.9% in sub-Saharan Africa, 19.8% in Asia, 19% in Arab states, and 16.3% in the Pacific.