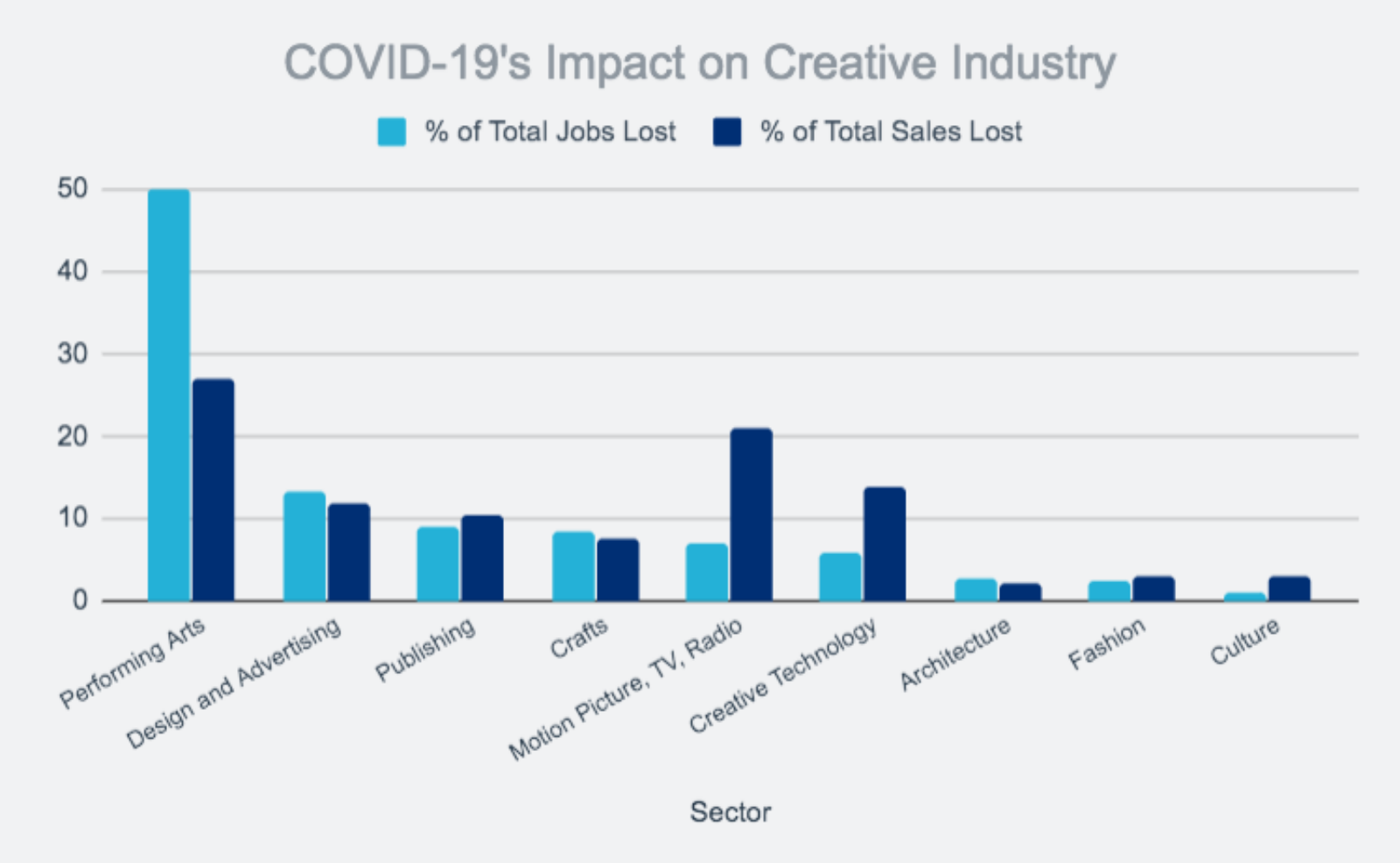 The creative industry will lose an estimated 31% of jobs and 9% of its sales in the United States due to the impact from coronavirus. Fine and performing arts will see the heaviest loss at 1.4 million jobs and $42.5 billion in sales, according to estimates from the Brookings Institution, due to the pause in live performances.  
The southern region of the U.S. will suffer the most losses, followed by the western region, as creative industries in these areas are larger, with California, New York and Texas being most economically affected.
The creative industry is "one of the sectors most at risk from COVID-19," says Brookings. The sector heavily supports other regional economies as well, and without the right financial support, "the damage will have reverberating effects" beyond the economy, on culture and quality of life.