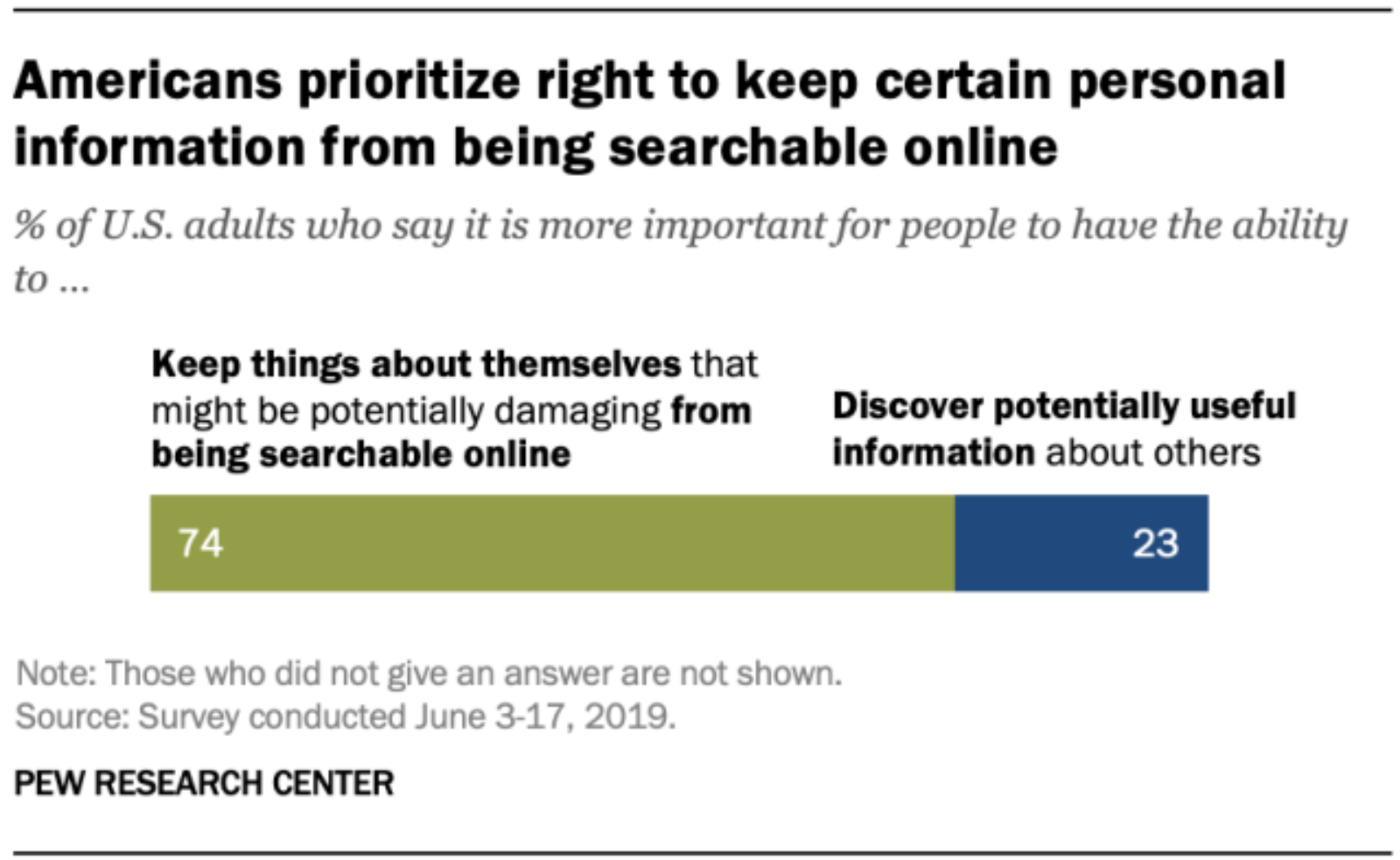 The vast majority of Americans want the right to remove sensitive personal information on search engines, according to a recent Pew Research survey. In particular, 85% of U.S. adults want to be able to remove potentially damaging photos or videos. 
With the continued growth of visual-centric platforms such as Instagram, "unflattering or sensitive personal information is more accessible than ever." The survey adds to the wider debate over the "right to be forgotten" following the European Court of Justice's high-profile decision to force Google to allow European users to remove personal information from the search engine.
There currently exists no similar U.S. legislation to restrict the personal information of users available on Google and other searchable platforms. But with American public sentiment in favor of greater privacy and China taking steps to follow the EU's route, the push for regulation in the United States is gaining momentum.