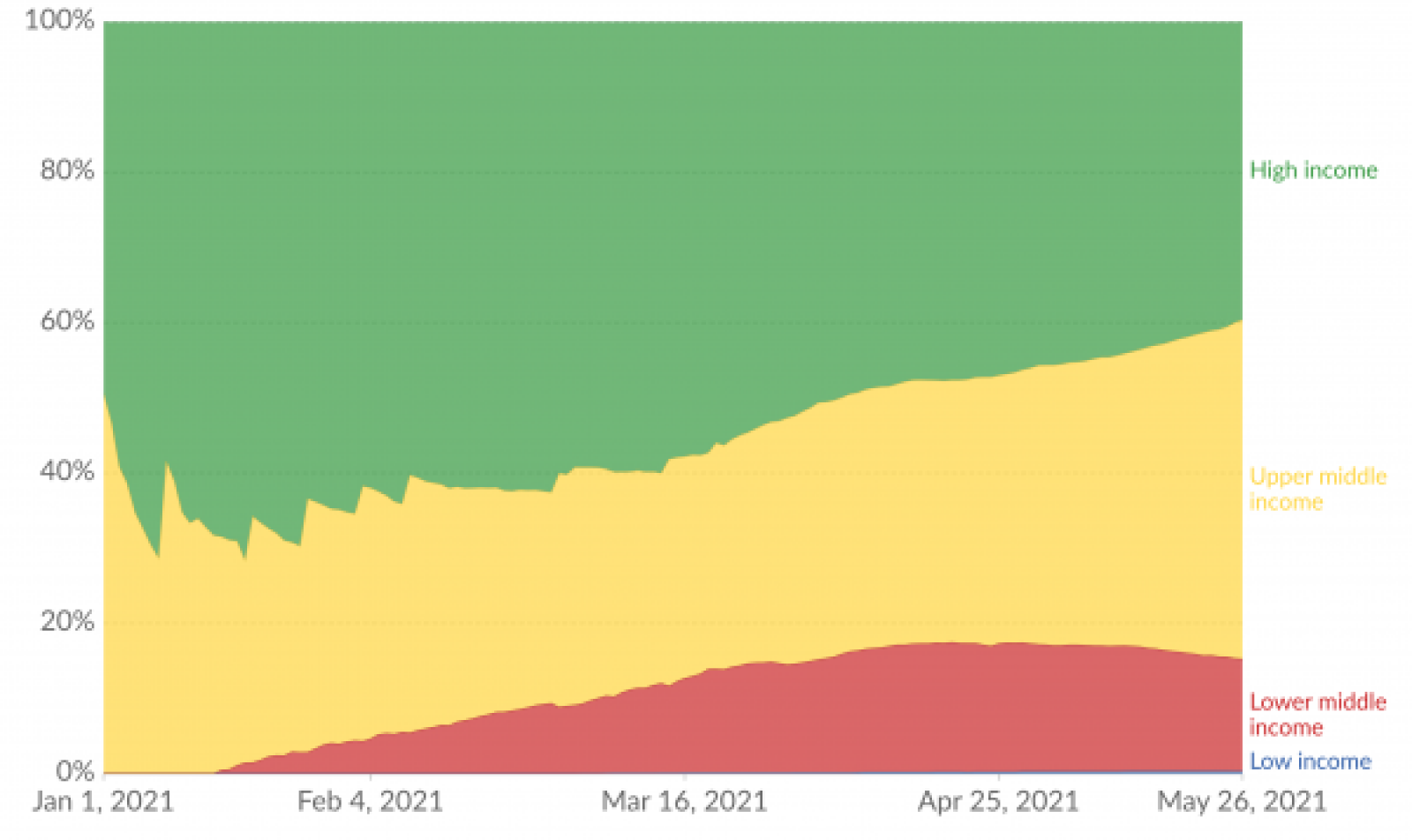 Note: COVID-19 doses administered by country income group
More than one billion COVID-19 vaccines have been administered worldwide, but only 0.31% have been administered in low-income countries. In comparison, high-income countries received more than 80% of administered vaccines to date, according to Our World in Data. On this trajectory, about 85 countries will not have vaccine coverage until 2023.
Africa has the slowest vaccination rate of all continents to date. The United Arab Emirates and Israel have administered the most vaccinations, followed by Bahrain and Mongolia. Low-income countries are relying on COVAX, an initiative that is facilitating equitable access to vaccines. 
The worldwide initiative pledged to make two billion vaccine doses available for delivery by the end of 2021. Over 90% of low-income countries asked COVAX for greater vaccination coverage to help protect against new variants. However, COVAX will need more investment and contributions from donor countries and the private sector to speed up vaccine distributions.