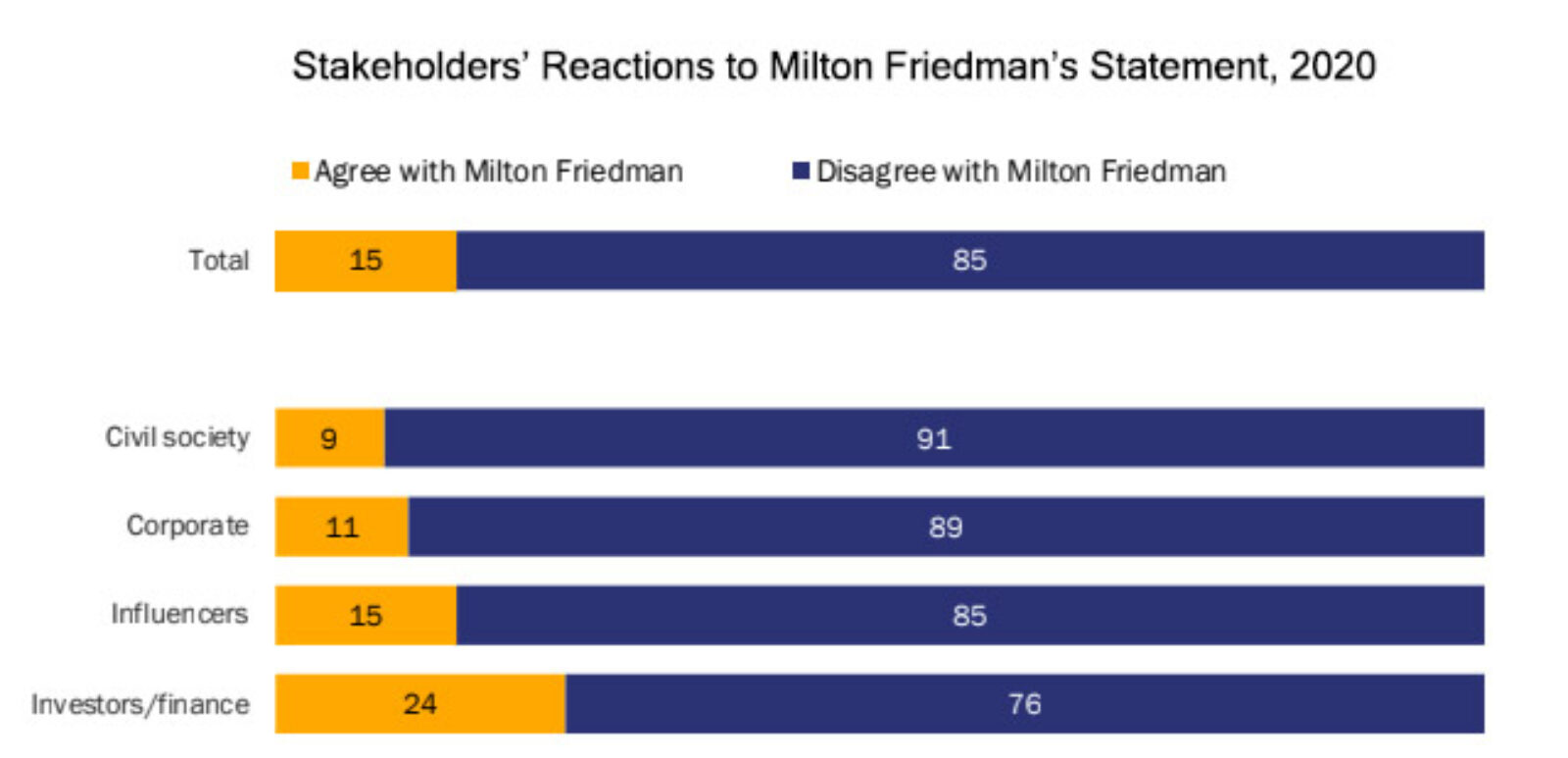 This month marks the 50th anniversary of Milton Friedman's influential statement that: "There is one and only one social responsibility of business — to use its resources and engage in activities designed to increase its profits."  
A recent survey, A Test of Corporate Purpose, shows that 89% of corporate executives and 76% of investors now disagree with Friedman's notion that "the social responsibility of a business is to increase profits." Last year, the Business Roundtable defined the purpose of a corporation as needing to promote an economy that serves all people, not just shareholders. 
The global pandemic and the Black Lives Matter movement this year have also pushed companies to seek engagement with a wider group of stakeholders. Employees and consumers have been demanding a more socially aware agenda from companies rather than a singular focus on profits.