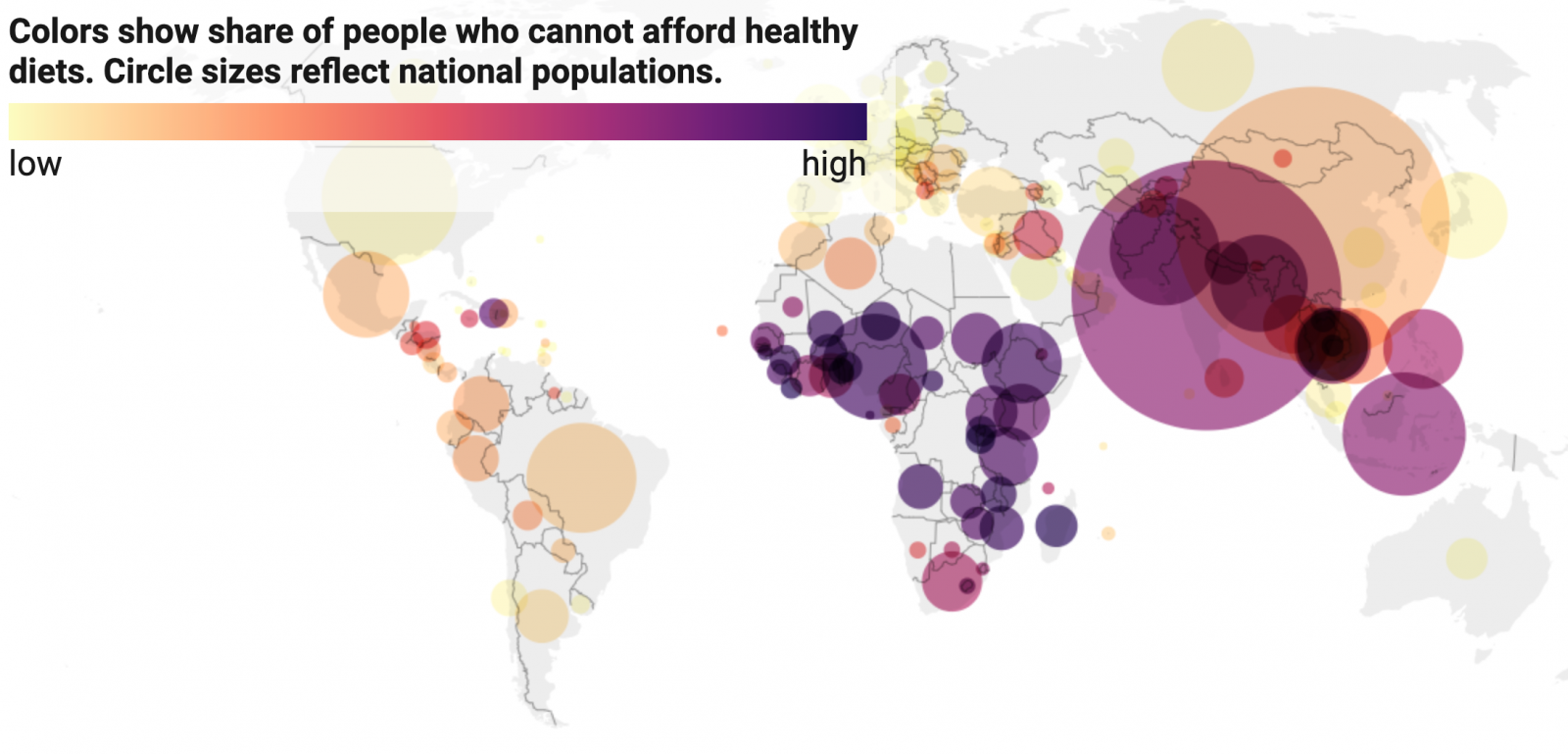 Three billion people couldn't afford to purchase the cheapest healthy foods before the COVID-19 pandemic. The latest available data from 2017 shows that around 40% of the global population resorts to poor-quality diets due to high food prices and low incomes.
Many healthy foods are consistently more expensive than starchy products, oil and sugar. Most of the world's poorest countries — like in Africa and South Asia — cannot afford ingredients for healthy meals even if they spend their entire income on food. Meanwhile, the 60% of the global population that can  afford these healthy ingredients don't always choose to — either because they want to avoid longer cooking times, or they are drawn to unhealthy foods through advertising and marketing tactics.
Global food prices reached a 10-year high during the pandemic, but prices started to decline in June — still 25% more expensive than the 2014-2016 average. Governments and NGOs are working to make food more accessible through technological advancements in agriculture, safety net and educational programs and more higher-paying jobs.