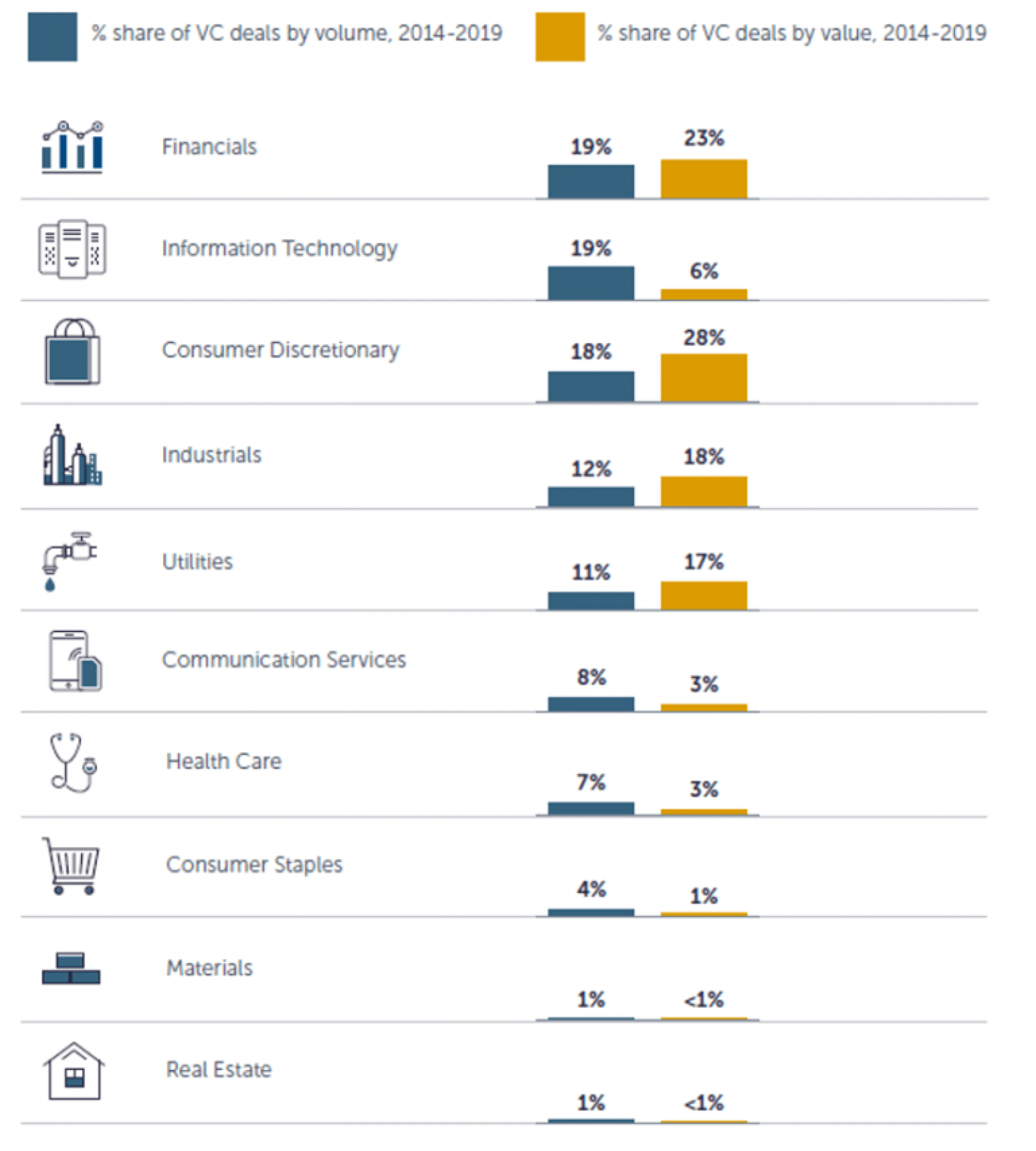 Venture capital in Africa reached a record high in 2019 at 139 deals, compared to 114 deals in 2018. The number of VC deals has been on a steady incline since 2014, with the volume predominantly in the consumer discretionary and financial sectors, according to Brookings Institution.
South Africa, Kenya and Nigeria saw the most growth in VC deal volumes — 21%, 18% and 14%, respectively. The acceleration of VC deals has been driven by the continent's growing consumer base, entrepreneurial business solutions and significant growth in international investors' interest. In particular, North America has the largest participation in African VC deals at 42% followed by Europe at 23%. 
COVID-19 has slowed VC activity in multiple economies, but African economies showed resilience and are expected to see growth in VC activity this year. Africa's positive long-term economic outlook, growing middle class and status as the "world's largest free-trade area" has contributed to making the continent "an increasingly attractive investment destination for investors seeking 'high-growth businesses with long-term impact,'" states Brookings.