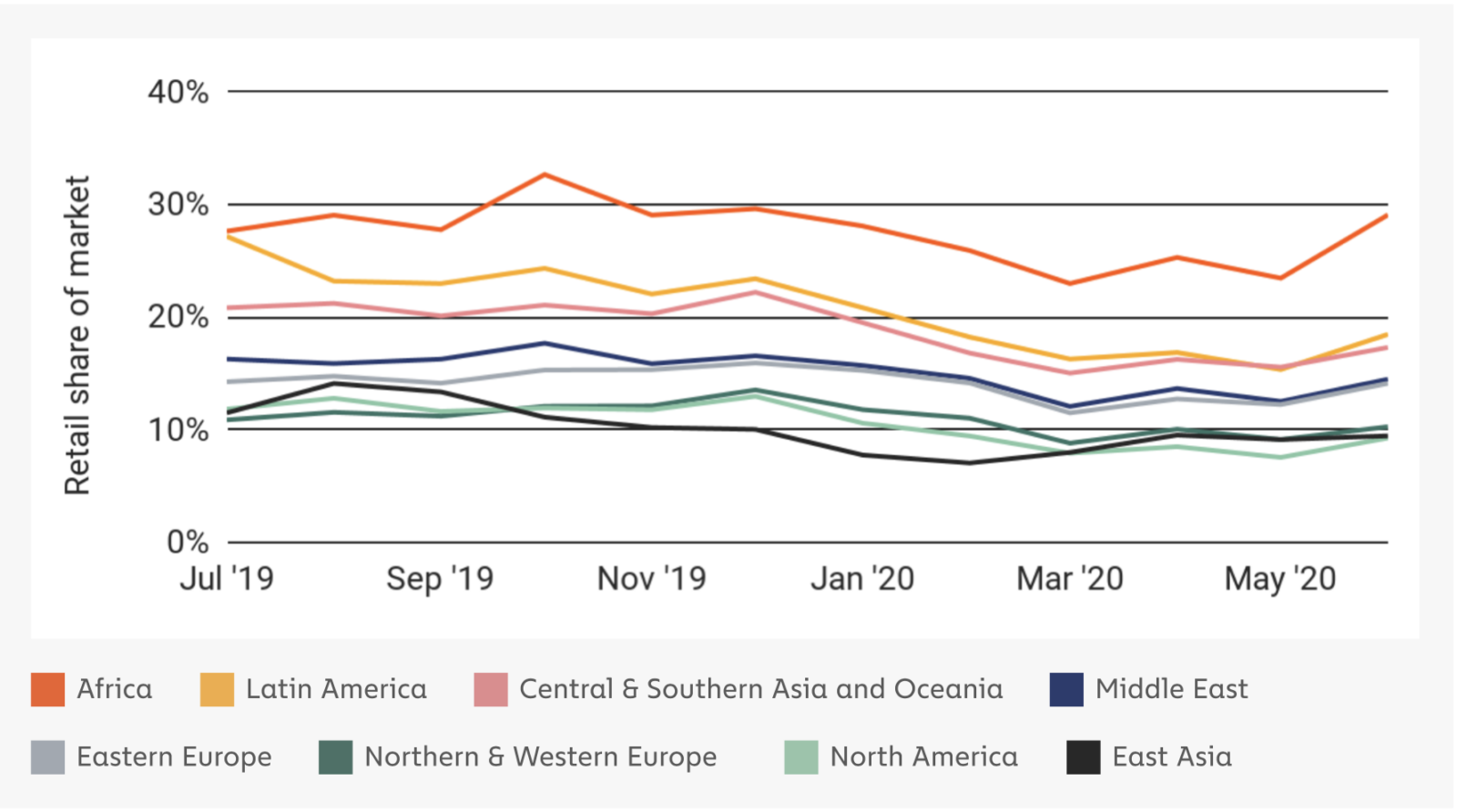 When it comes to cryptocurrency use, Africa leads the world in retail-sized transfers (those under $10,000), according to new data from crypto analysis firm Chainalysis. 
The 2020 Geography of Crypto report concludes that this is likely due to a large number of African expats using cryptocurrency to transfer money back home. Cryptocurrency provides a low-fee way for those living abroad to transfer money across country lines. Though many consider crypto a volatile investment, it can be more reliable in countries with a history of currency instability. 
This data also demonstrates the efficacy of cryptocurrency in providing a means for economic growth, and venture capitalists like Jack Dorsey have taken notice. Recently, African-focused cryptocurrency exchange Yellow Card announced it has raised $15 million in Series A funding by the likes of Valar Ventures, Third Prime and Castle Island Ventures, with Dorsey's Square also participating. It is the largest crypto-focused venture investment on the continent.