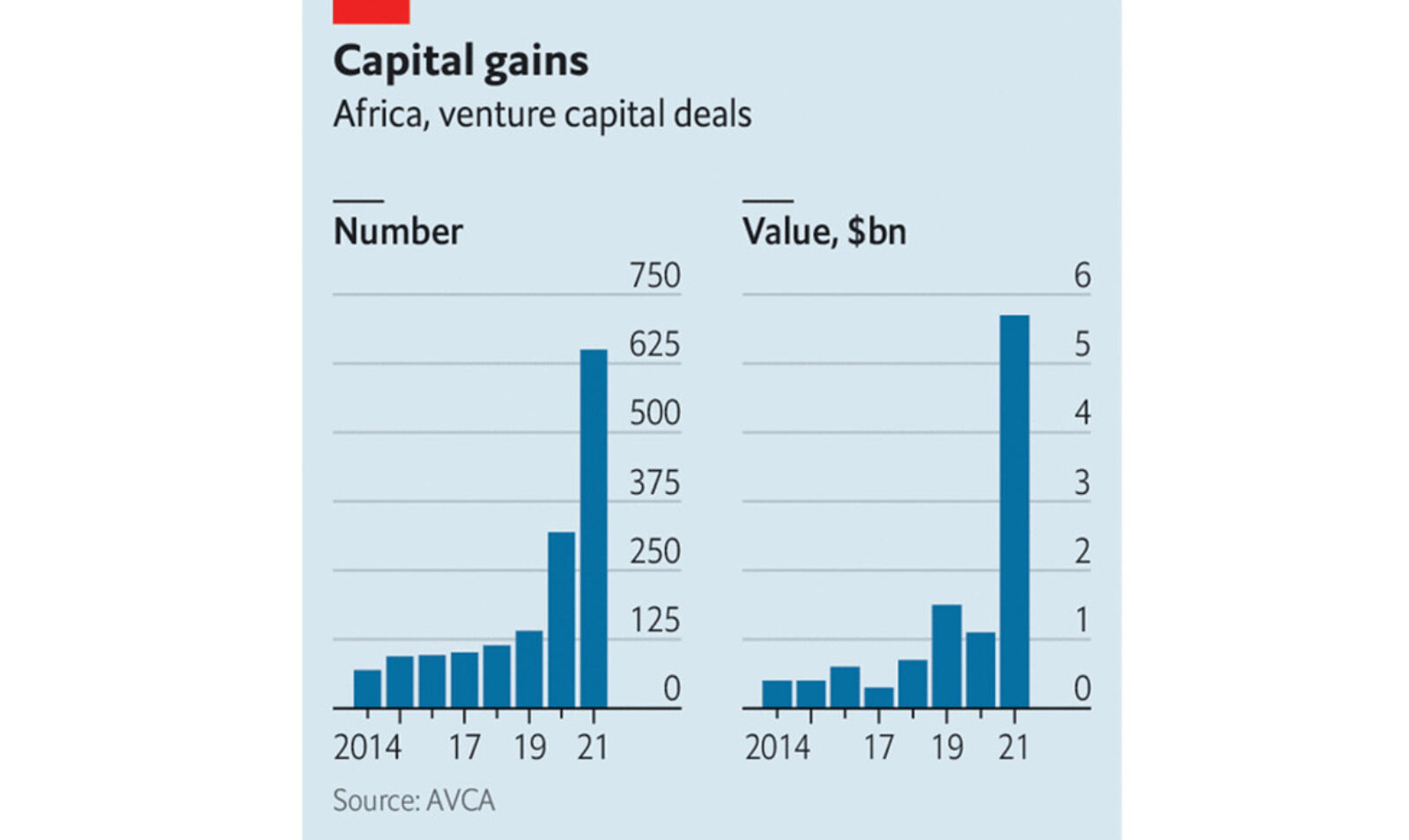 African startups raised over $5 billion in funding last year, as global venture capitalists increasingly consider the continent's business sector a good investment. In 2021, 604 African startups brought in more funding than the previous seven years combined. American investors were in the majority, participating in 357 deals, with investors including billionaires Jeff Bezos and Jack Dorsey. Fintech dominated 54% of venture funding last year and represented some of the biggest deals of 2022. Investment was overwhelmingly concentrated in Nigeria, Kenya, South Africa, and Egypt in the first quarter of 2022.
In Q1 2022, African VC funding was up 150%, defying global trends. In the same period, Europe and Latin America grew by 33% and 35%, while the U.S. and Asia had 1% year-on-year declines. Part of the reason is that Africa is starting for a much lower base — funding in African startups was only 1% of the global VC funding in Q1 2022.
Some experts forecast that venture capital investment in Africa will slow down this year, but others believe fundraising will remain stable. African startups raised more in the first half of this year than the same period last year, in part because there is a growing number of deals from African-based funds.