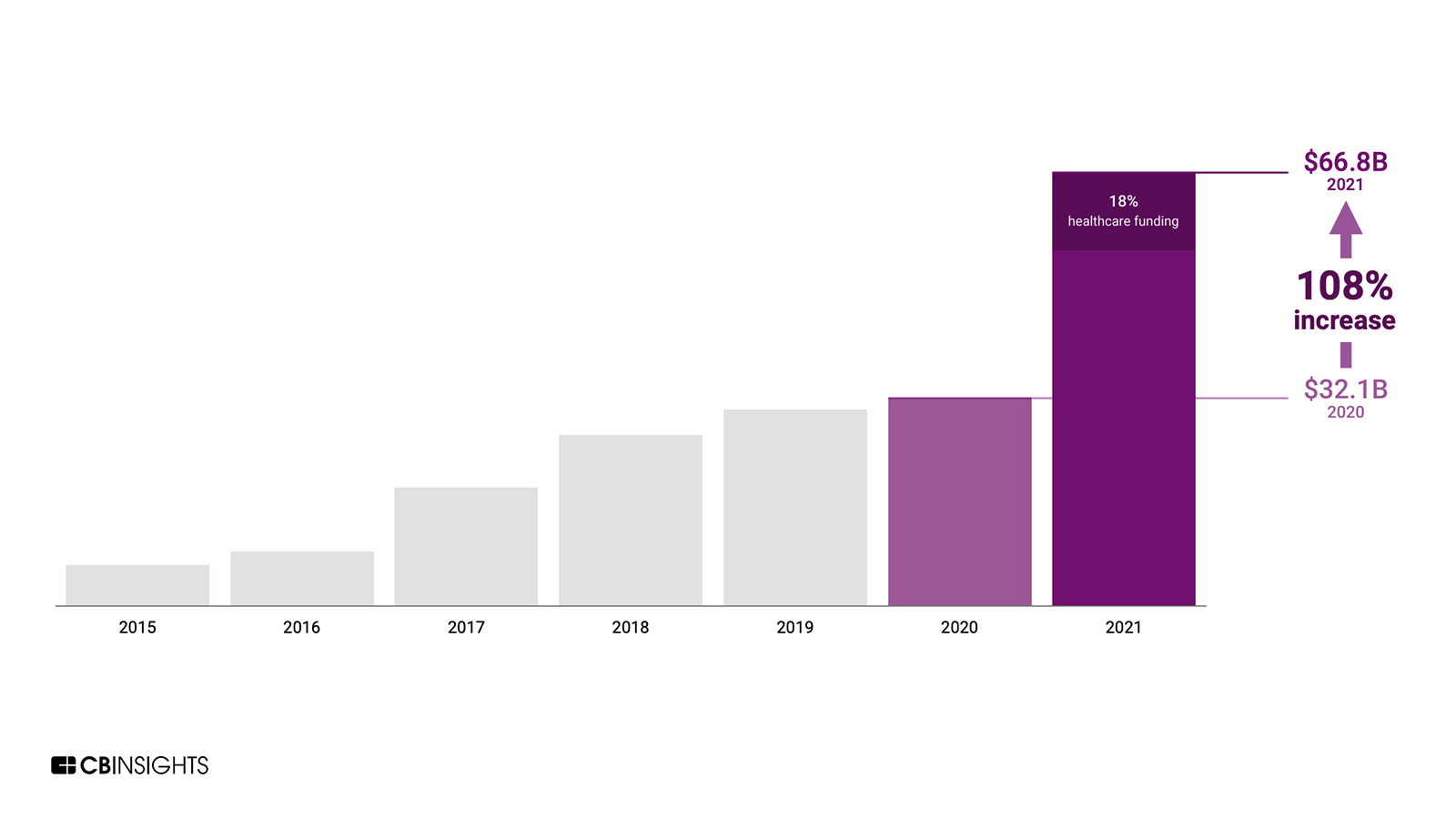 Investment in artificial intelligence was up 108% year-over-year in 2021, with $66.8 billion in global funding for startups. Healthcare AI accounted for nearly one-fifth of the total funding, CB Insights reports.
The average AI deal size increased 78% from last year. Companies based in the U.S. and China led AI deals and funding, raising $10.5B (273 deals) and $4.4B (268 deals) respectively in the fourth quarter of 2021. A record number of new AI unicorns, 65 companies, reached $1 billion or more in valuation in 2021. In Q4 alone, there were 10 new AI unicorns globally, bringing the total number of billion-dollar AI startups to 125.
The COVID-19 pandemic helped contribute to growing investment in healthcare AI, which made up 18% of AI's total funding last year. Healthcare funding nearly doubled, with startups raising $12.2B in 505 deals for the whole year. The U.S. led in healthcare funding in Q4 2021 with $2.6B, followed by Asia $0.7B, and Europe with $0.3B.
With such large increases in investment, companies will, more so than ever, need to assess the risks of AI integration — especially in applications that aim to address broad societal health challenges.