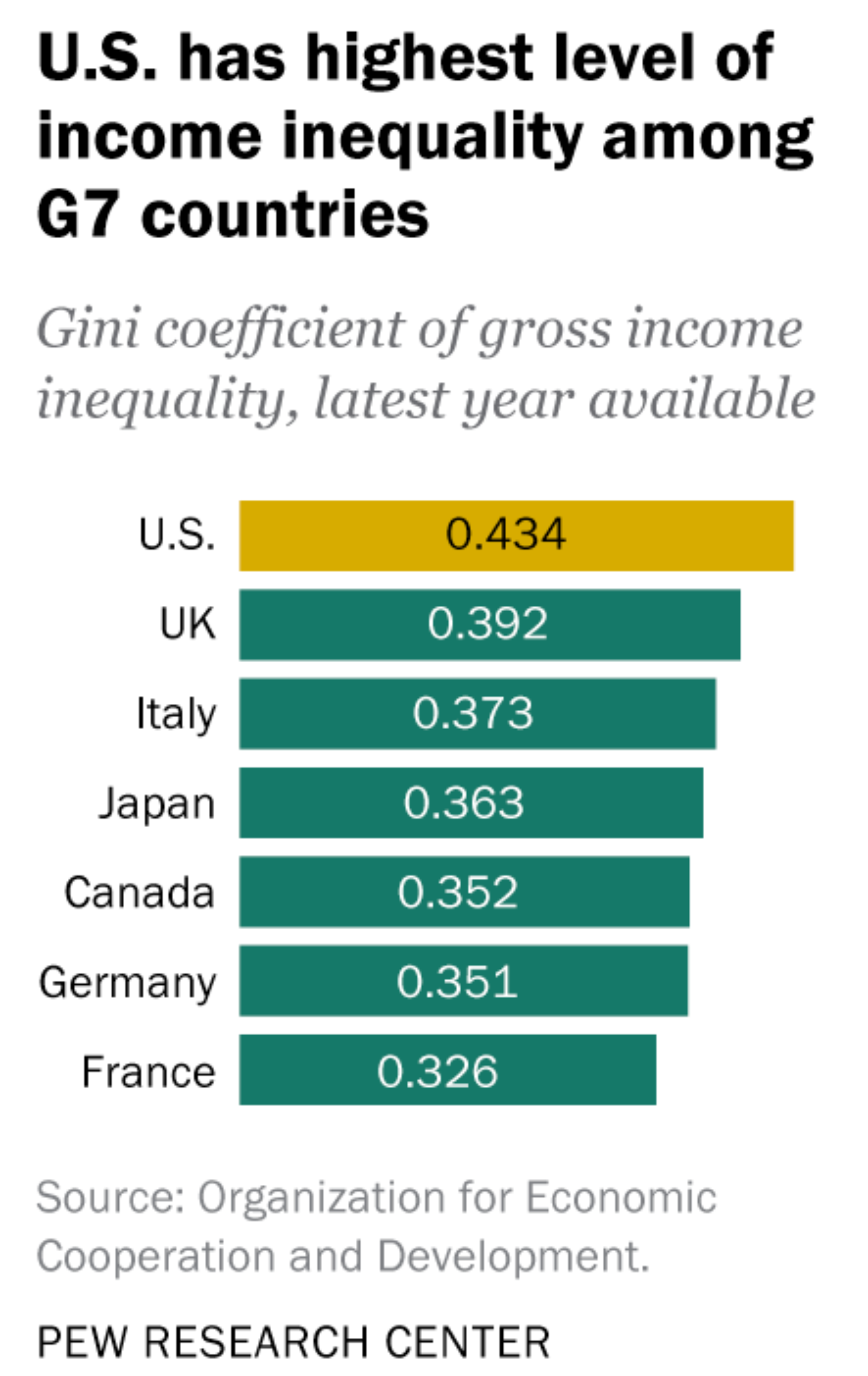 Income inequality in the U.S. outranks all other G-7 countries, according to the Pew Research Center. 
The Gini coefficient, the measurement tool used by the OECD to discern equality, operates on a scale of 0, complete equality, to 1, complete inequality. "Globally, the Gini ranges from lows of about 0.25 in some Eastern European countries to highs of 0.5 to 0.6 in countries in southern Africa," says Pew. 
In the U.S., the top 20% of earners made more than half of all income in 2018. And alarmingly, Pew says, the highest earners are the only group to have increased their wealth following the Great Recession. 
Income inequality has been the subject of public outcry and countless protests across the world over the past year, in particular. "We're going to see people in increasing numbers dropping out of our mainstream drive for economic success. [Income inequality is] leading to large, loud political cries for completely upending our capitalist system." says University of Maryland economist Melissa Kearney.