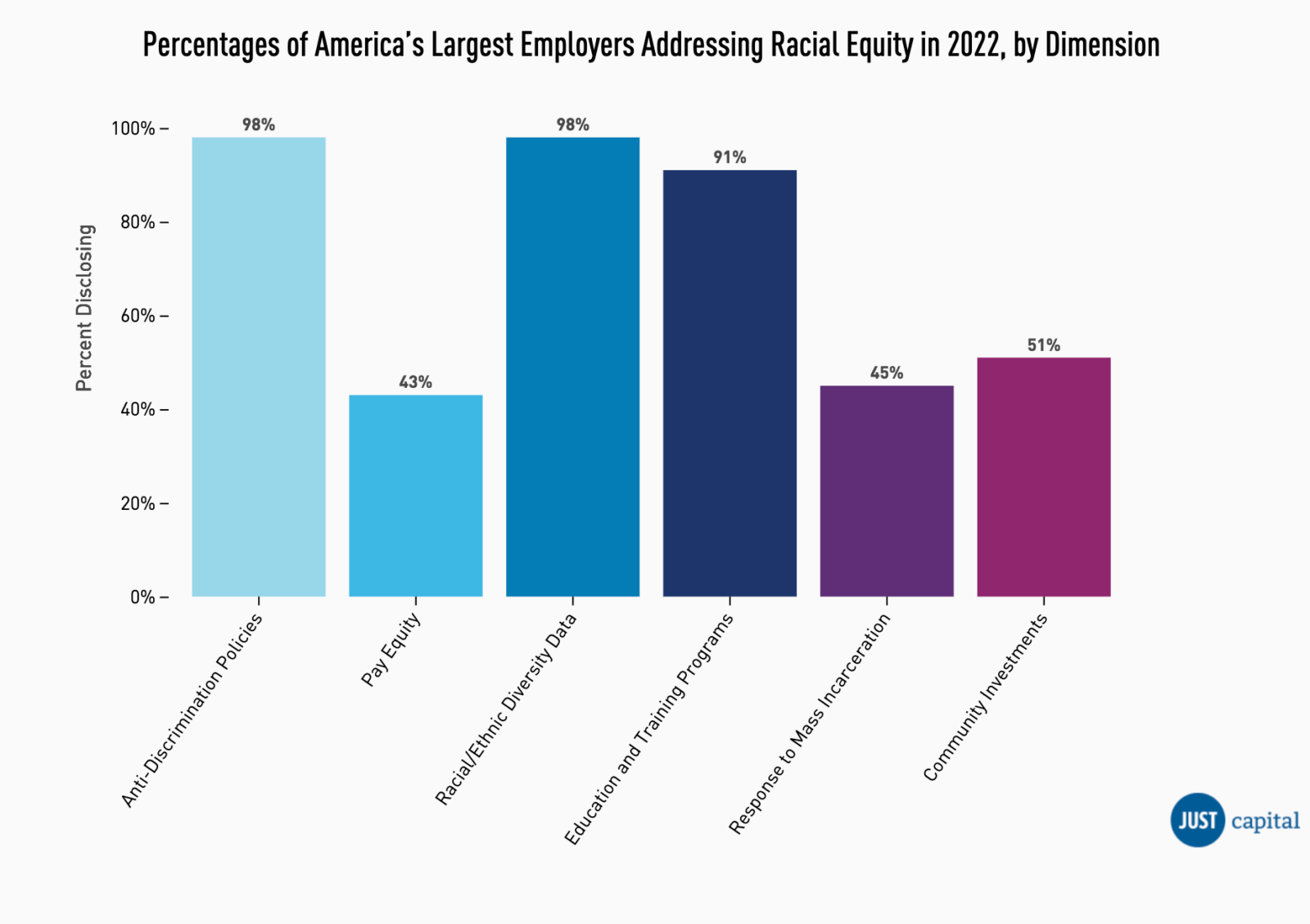 In the wake of George Floyd's murder by police, businesses across the U.S. committed to increasing racial diversity and equity. But in the two years since, how many have followed through? 
The greatest progress has been made in disclosing diversity data and pay ratios, according to JUST Capital's 2022 Corporate Racial Equity Tracker. Of the 85 largest employers in the U.S., the majority disclose racial diversity data — 91% of companies now share their data on workforce diversity data, and 95% share board diversity data. 
Fewer companies share salary data, though the increases were significant over the past two years: Racial pay equity analysis increased from 34% to 45%, and disclosure of pay ratios by race increased from 14% to 24%.
But corporate America continues to lag behind on issues like reporting hiring and promotion rates by ethnicity, disclosing local supplier or small business spending, providing anti-harassment training, and sharing re-entry or second chance policies. 
These issues remain important to consumers and investors: A recent JUST Capital survey found that 92% of Americans believe it is important for companies to promote racial diversity and equity in the workplace. And 68% of Americans, and 87% of Black Americans, believe companies have more work to do.