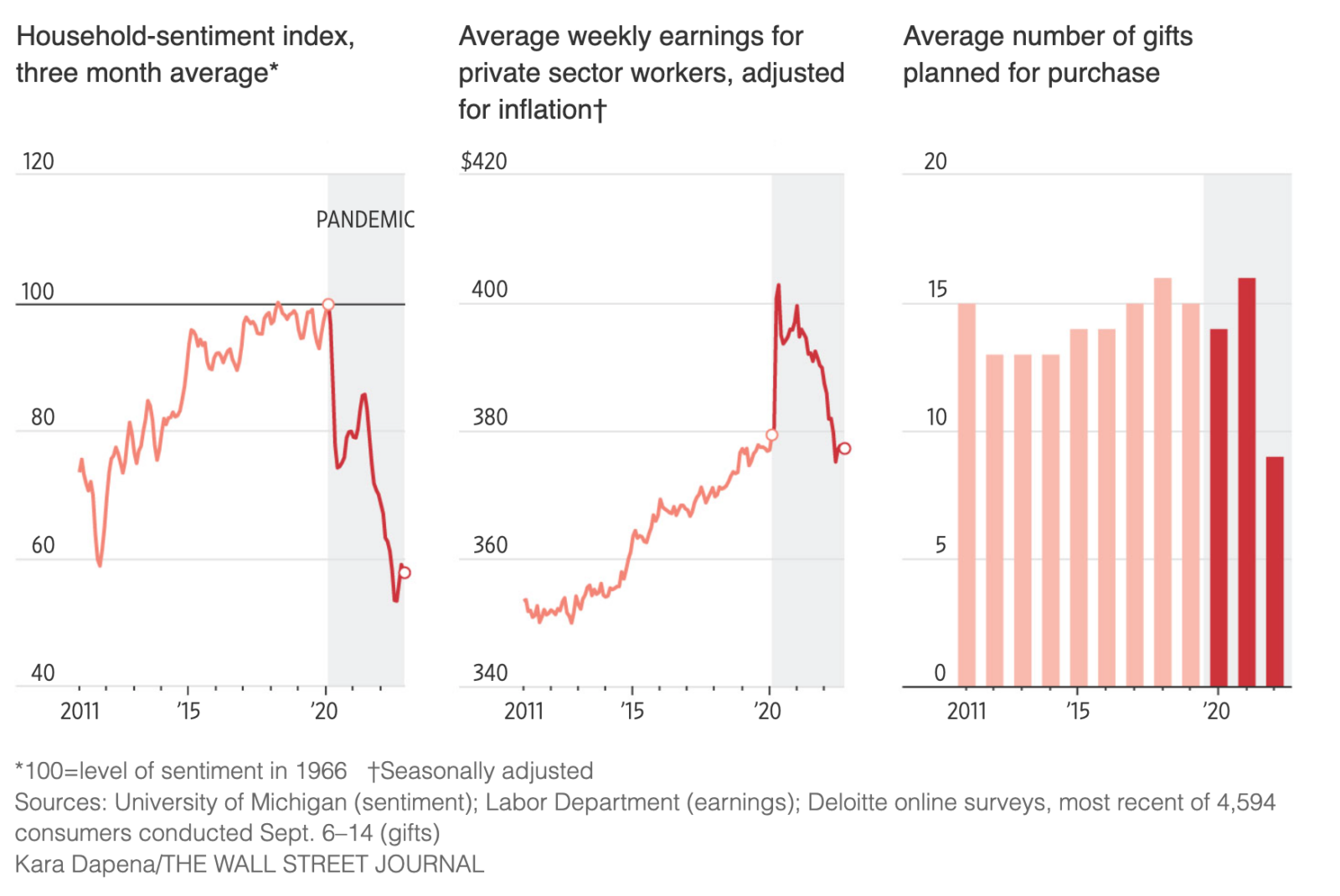 U.S. holiday shoppers are watching their wallets this season as recession fears continue into the new year. Americans are spending less on gifts and donations, according to a survey that shows people are planning to buy an average of nine gifts, compared to 16 gifts last year. 
The University of Michigan's Consumer Sentiment Index also reflects the economic uncertainty — in the past six months, consumer outlook has been comparable to the Great Recession in 2008 or the double-digit inflation of the 1970s. High prices, which have risen faster than wages, have led 41% of U.S. adults to say they are having difficulty paying for essential household items. More than one-third of U.S. households say they have reduced or skipped buying medicine or food to pay their energy bills.
Despite inflation and consumer worries, the National Retail Federation has forecast that retail sales will grow between 6% and 8%. National retail sales rose to about $5,600 billion in 2021, a 17% increase over 2020.