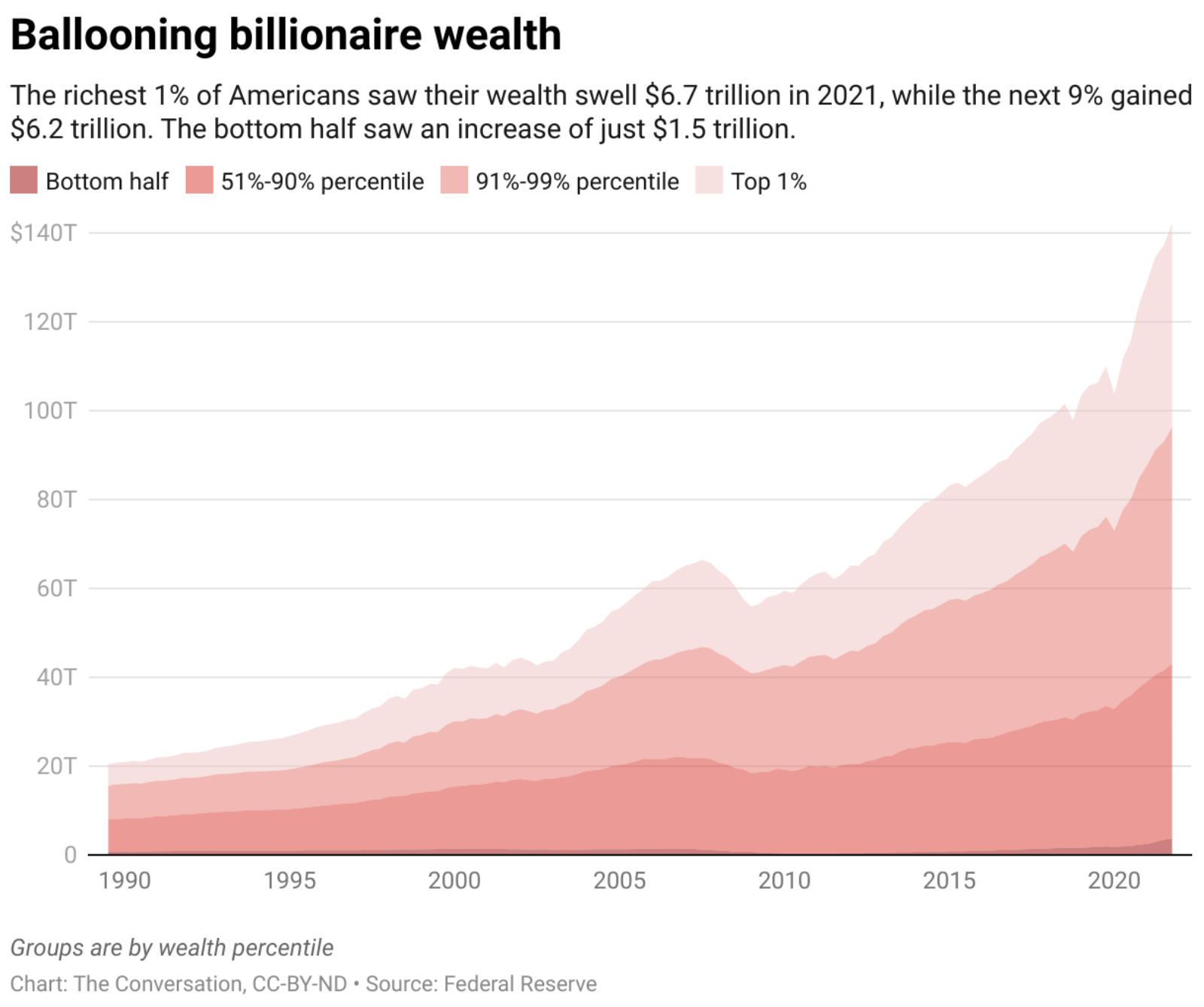 The vast majority of Americans are better off now than they were before the pandemic, but that wealth is distributed unevenly, writes financial economist D. Brian Blank.
Americans overall saw record gains in their personal finances, which increased by over $18 trillion in 2021, thanks in large part to government aid during the pandemic. Billionaires saw the greatest increase in their wealth, driven largely by gains in their stock holdings and businesses. The richest 1% saw their wealth increase by $6.7 trillion in 2021, while just $1.5 trillion went to the bottom 50% of Americans.
But the bottom half of Americans saw their wealth grow at the fastest pace, jumping by 64% in 2021 — the biggest calendar-year growth of any group since 1988. These changes were mostly due to gains in real estate assets, which increased in value faster than mortgage debts during the pandemic. Overall, this gain hasn't changed the U.S. wealth gap: The bottom half of Americans owned 5.5% of the country's assets before 2020, and at the end of 2021, they owned 5.9%. 
The increase in Americans' net worth also hasn't erased the racial wealth gap. Most of these income gains went to white Americans, whose net worth rose by $14.5 trillion. Black Americans gained $1.3 trillion, and Hispanic Americans gained $683 billion.