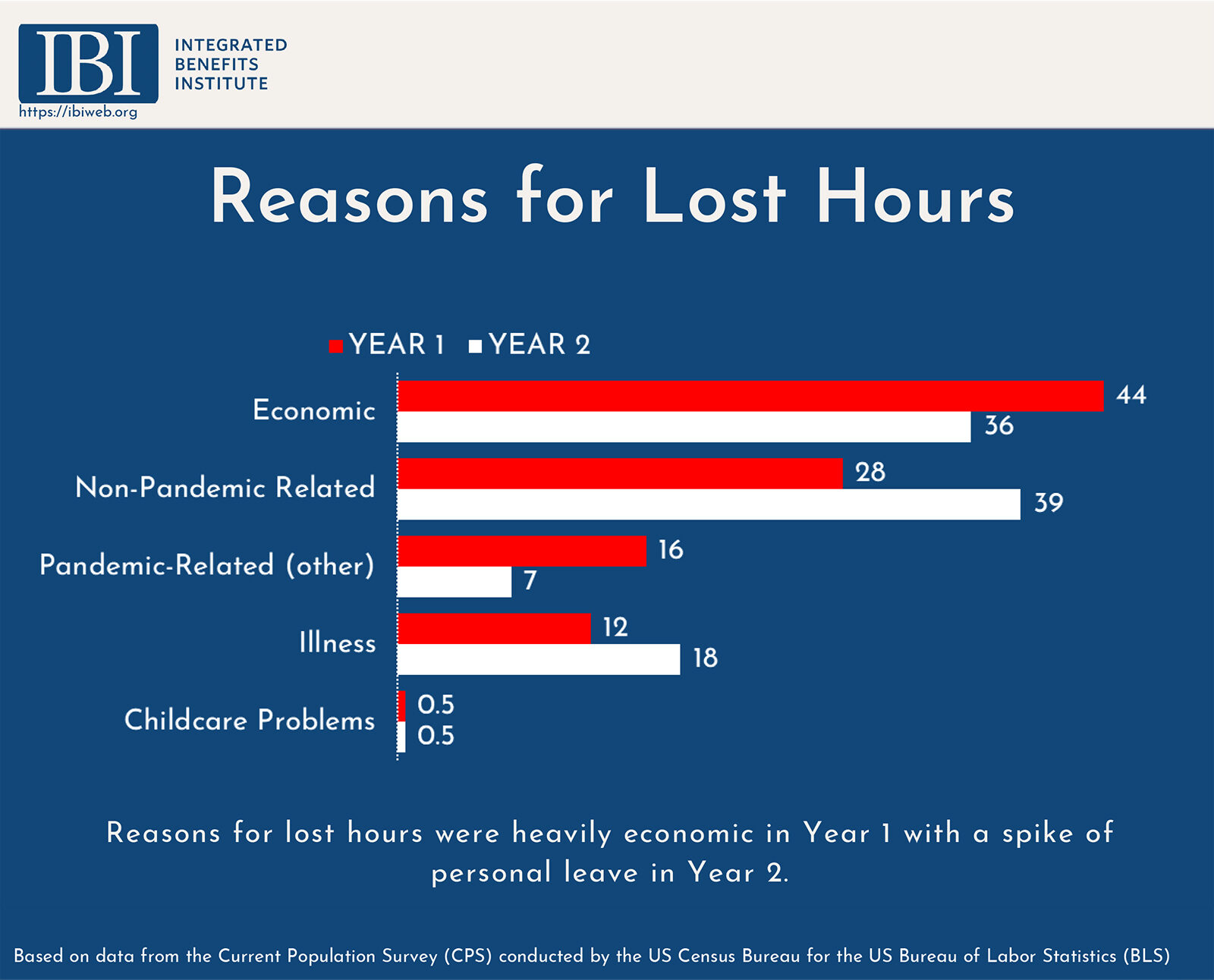 Roughly 6.6 billion hours were lost over two years due to the pandemic, according to a new report from the Integrated Benefits Institute. Researchers estimate the cost associated with those hours to be $213.1 billion ($167.4 billion in the first year and $45.7 billion in the second).
According to its analysis, the industries that suffered the most economically were educational services, health care, and social assistance ($30.8 billion); public administration ($27.1 billion); construction ($23.9 billion); waste management services ($22.4 billion); and manufacturing ($21.5 billion).
The top reason for lost hours include economic issues, accounting for 44% of the reasons in year one and 36% in year two. Examples of economic issues include slack (or slow) work, business conditions, or workers could only find part-time work. The report cites an example of slack work or business conditions as a "temporary closure due to the pandemic." 
Data from two years prior to the pandemic shows that economic reasons accounted for 36.3% of lost hours, indicating that the sharp increase in year one of the pandemic had almost completely receded in year two, when the researchers note a spike in personal leave instead.