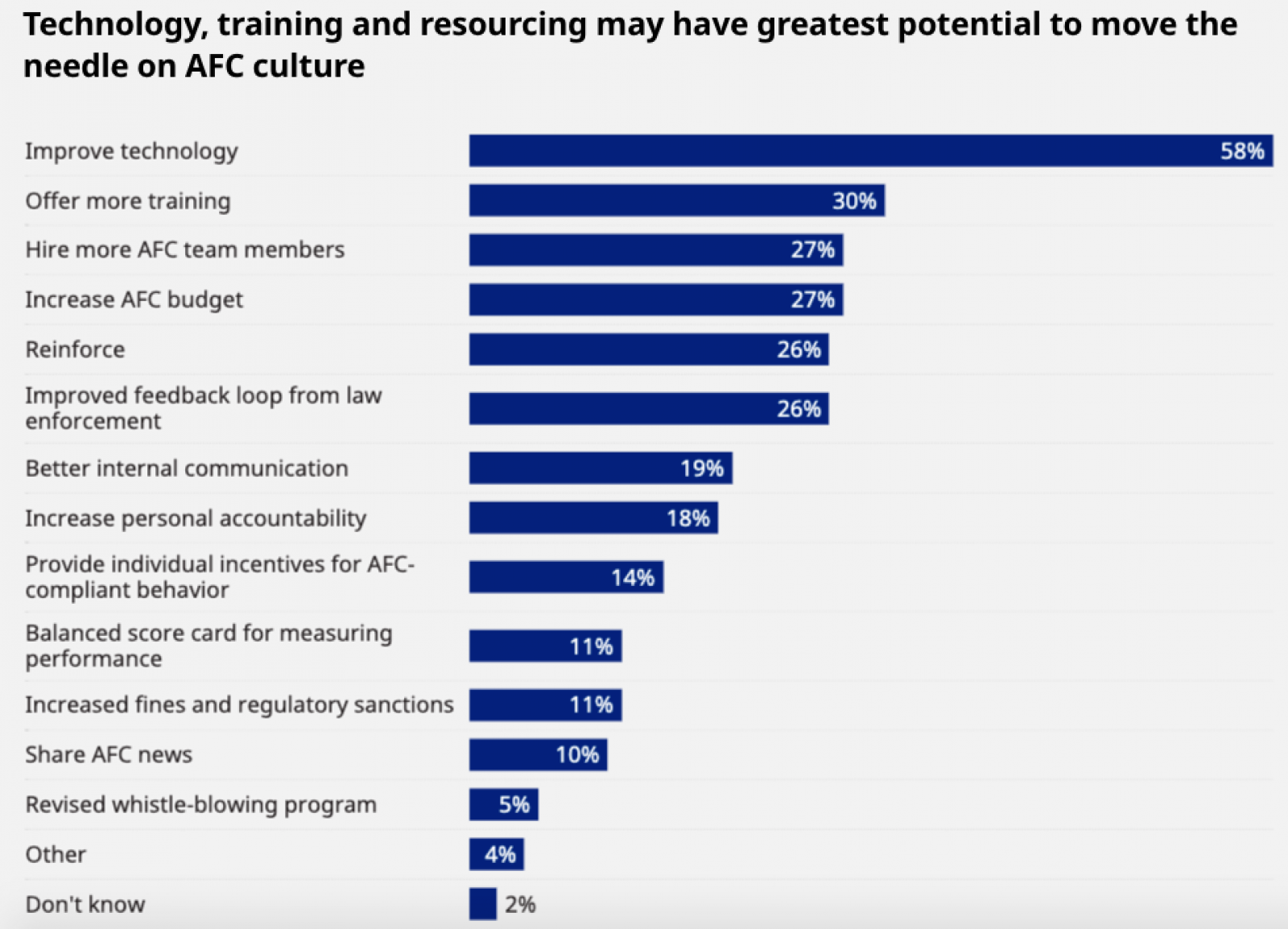 Only half of financial professionals surveyed believe that technology and automation have the necessary budget to address anti-financial crimes (AFC). AFC culture — the workplace norms and expectations related to processes and tools in place to address financial crimes — has significant room for improvement, according to a new survey by Oliver Wyman and ACAMS. 
Respondents expressed a relatively positive outlook on their company's AFC culture in the past decade, with "73% agreeing that managers, peers and colleagues would withdraw from a business opportunity due to concerns about financial crime." However, respondents also say there is room for improvement, with 36% of respondents claiming that their organization is ill-equipped to deal with AFC risk.  
Over the next year, respondents expect investment in AFC culture to increase, predominately in technology, training and resourcing. The survey findings show that to strengthen AFC culture, financial institutions need to focus on implementing and exemplifying change from the top, communicating changes effectively to the rest of the company, providing training and incentives for teams to follow the new lead, and holding themselves accountable to their commitments.