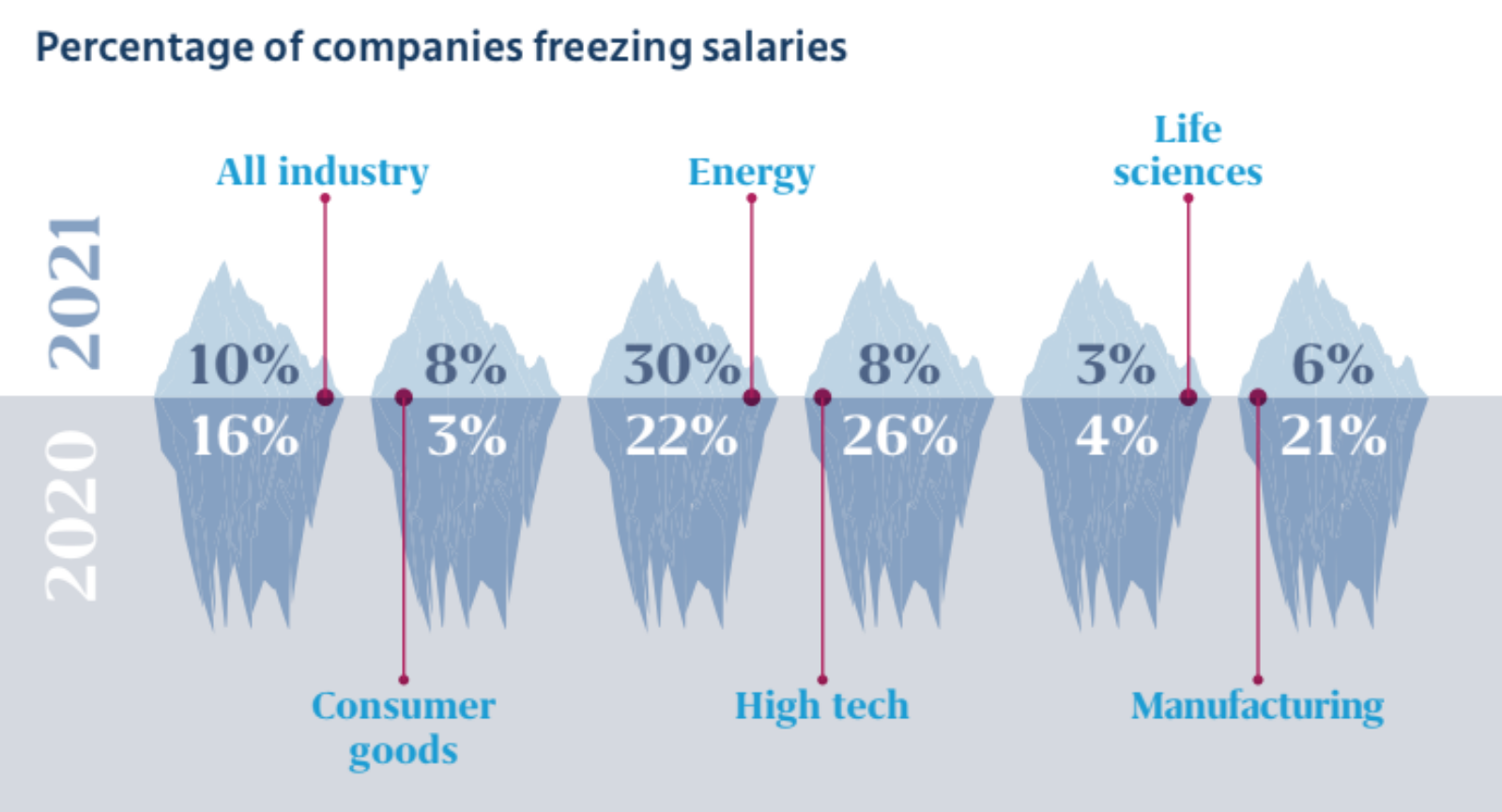 In 2020, as the COVID-19 pandemic spread, many companies instituted cost-cutting measures like salary freezes to curb potential negative financial impacts. But according to new data from Mercer, the general trend indicates that the percentage of freezes will decline in 2021.
This year, the total percentage of Western European companies freezing salaries has declined by 6%, with large salary freeze decreases in high tech (18% less in 2021) and manufacturing (15% less in 2021). In the life sciences sector — which includes pharmaceuticals, one of the key industries leading "return to normalcy" efforts throughout the pandemic — the proportion of companies instituting or continuing salary freezes is projected to dip even below 2020's already-low rate. 
Of course, companies worldwide are still adjusting as new variants, labor trends and market evolutions continue to foster an environment of uncertainty. For example, industries like consumer goods and energy — which are dealing with the dual challenge of the pandemic and climate change or inflation — are still instituting freezes at higher levels.