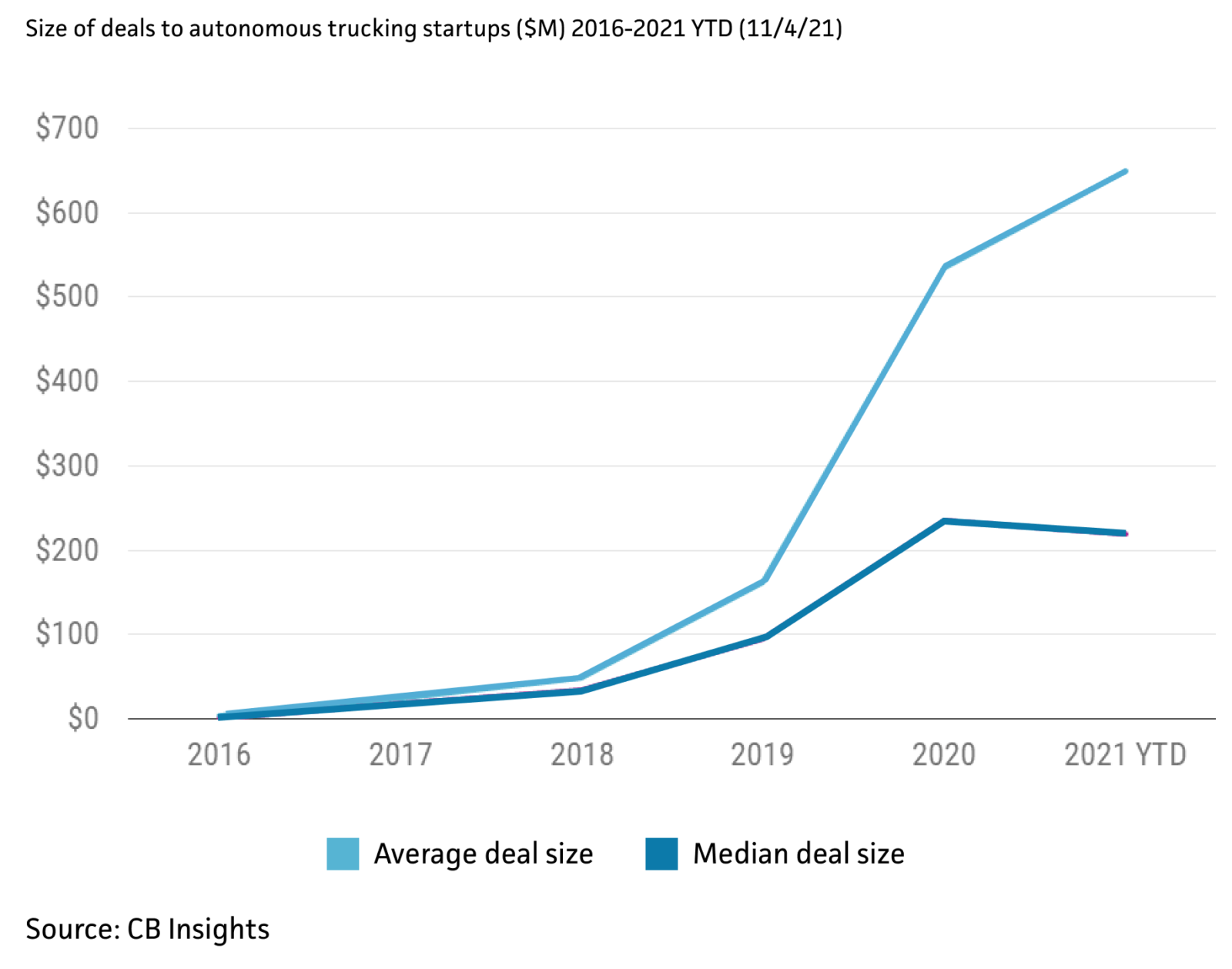 While autonomous cars have yet to make a significant impact in consumers' lives, investors see an opportunity in the automated trucking industry. According to CB Insights, companies have raised an average of $650 million for 2021. These companies cover everything from the actual self-driving truck technology and logistics surrounding fleet coordination.
Waymo, the self-driving subsidiary of Alphabet, the parent company of Google, is the most well-funded company, with a total of $5.7 billion raised throughout its lifetime. It recently announced a partnership with UPS in piloting self-driving trucks in Texas, alleviating supply chain issues caused by the labor shortage. 
Meanwhile, China-based Manbang Group focuses on freight matching — pairing cargo freight with drivers. It has raised a total of almost $3.7 billion. Previously, this was managed by brokers, but automation is increasingly taking the lead. Manbang uses its automation software to connect the 10 million verified truckers with 5 million cargo consignors on its platform. 
There may be other surprising beneficiaries to autonomous trucking, as increased efficiency and lower operating costs could lead to higher congestion in urban centers — making rail a more appealing option.