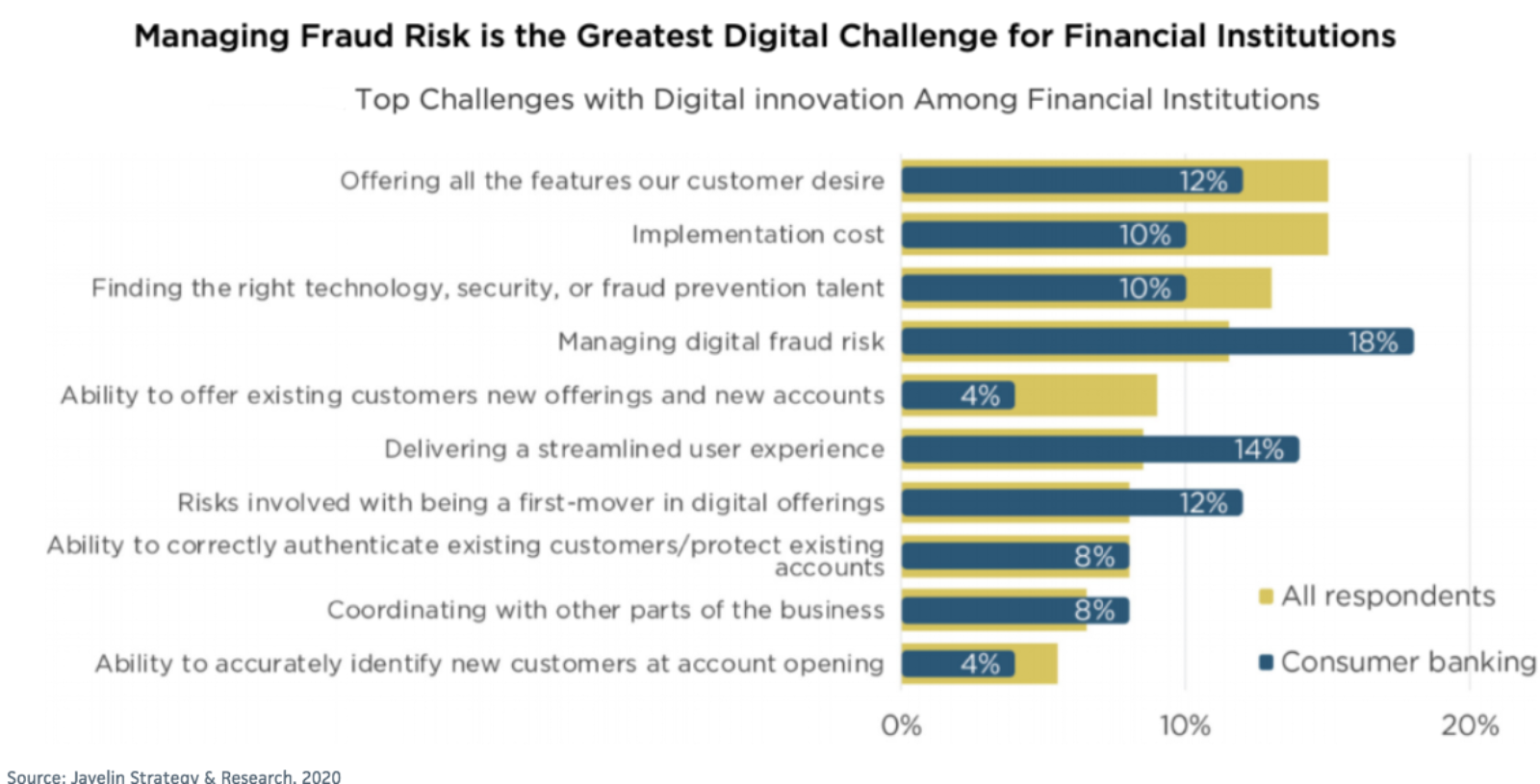 Digital theft in the retail banking industry is increasing in sophistication, with the number of victims doubling each year since 2014. And the banking industry is responding by upping its investment in digital tools to prevent fraud.
According to the Kount-sponsored survey, 52% of financial institutions plan to invest in additional measures to secure existing accounts. The drawback, however, is that increased focus on fraud mitigation is preventing the banking industry from seeing its full digital potential in terms of improved user experience and functionality.
"In the face of stringent regulation and customers who are more and more aware of the risks to their identity, financial institutions simply cannot afford to let feature sets outstrip fraud-mitigation tools," the report says.
One-time passwords, delivered through a text message, email or standalone app, are the most prevalent means of step-up authentication in financial services. Unfortunately, they are prone to interception, with criminals having years of experience finding workarounds to this authentication method, the report notes.