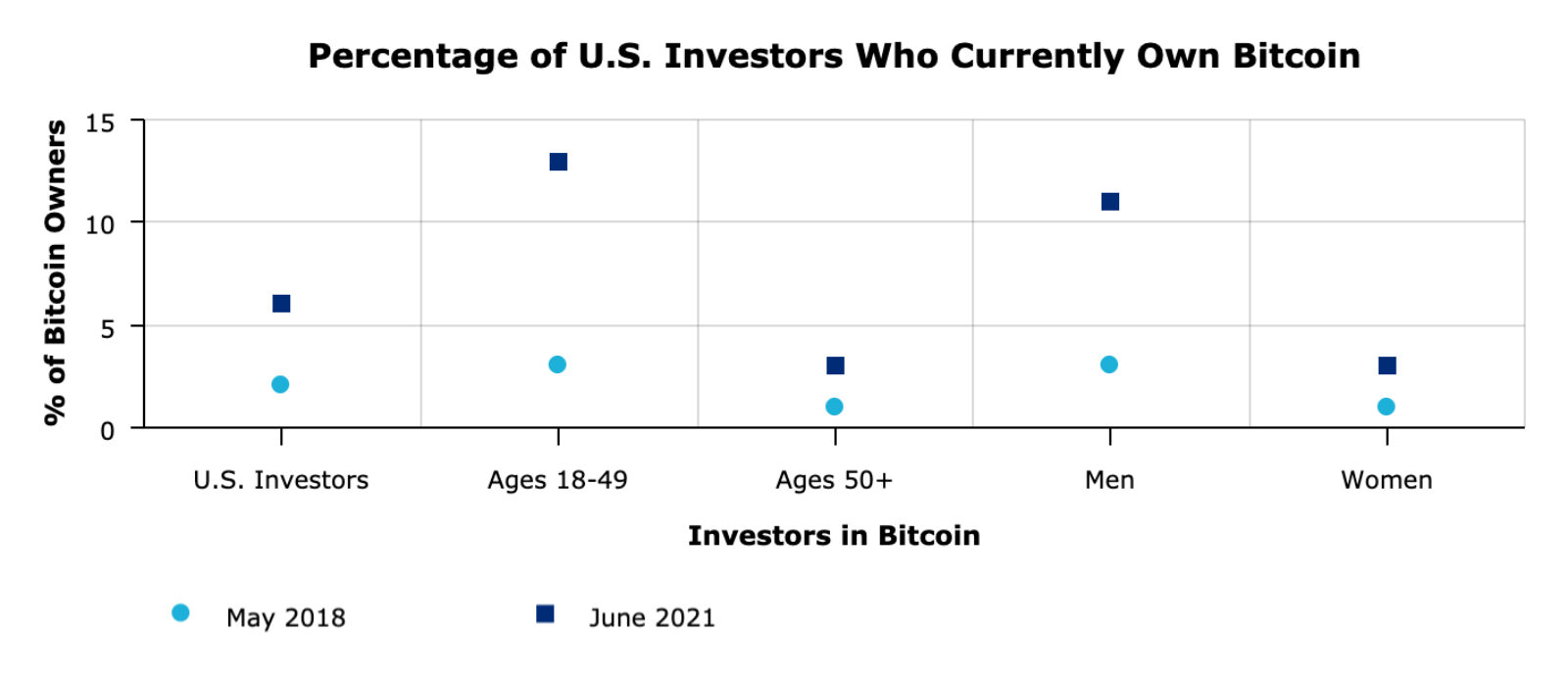 Bitcoin is gaining momentum in the younger U.S. population, with this investor pool growing by 10 percentage points in the past three years. Only 3% of the population aged 50 and up are investing in bitcoin, according to Gallup. Over 30% of the population remain intrigued by this digital currency — up from 26% in 2018. 
Although 58% of Americans have no interest in ever buying bitcoin, this number is down from 72% in 2018. And 60% of investors find it too risky, which is 15 percentage points lower than in May 2018. Those who do have hesitation in purchasing the digital currency are either less familiar with it or perceive bitcoin as being "very risky."
The price of bitcoin has grown by over 300% in the past three years, and purchasing the currency has been a lot more convenient for Americans through crypto exchanges. Investment interest among major U.S. companies also peaked in the past year, creating more mainstream credibility.