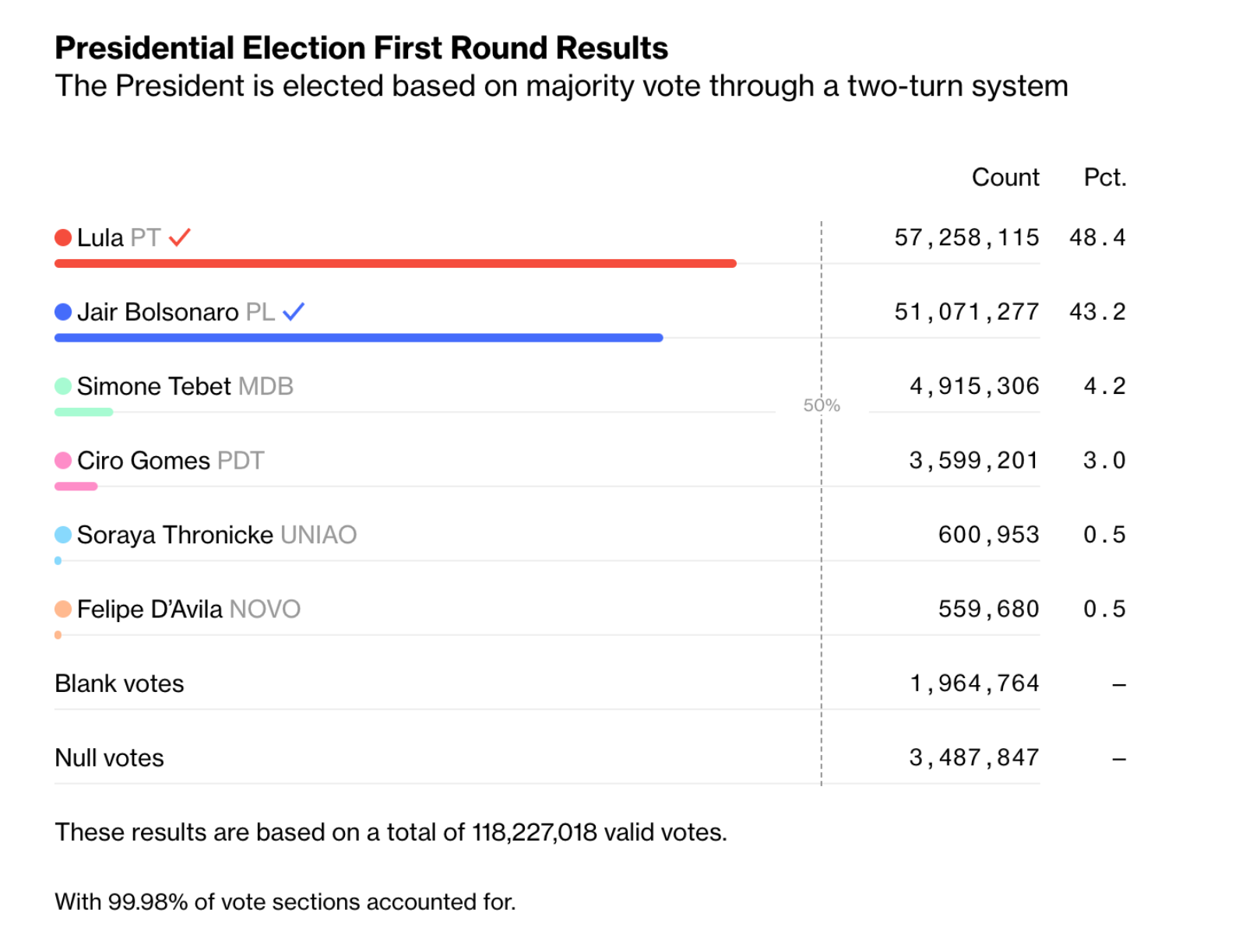 Brazilian presidential candidates Luiz Inácio Lula da Silva and Jair Bolsonaro will head to a runoff on October 30, as neither candidate won 50% of the vote in Sunday night's election. The results surprised Brazilians watching the polls, which predicted that Lula would win the election in the first round. Instead, Bolsonaro secured much more of the vote than expected with 43.3%, while Lula received 48.4%.
Lula, Brazil's left-leaning former president, and right-wing current president Bolsonaro have led a tense season of presidential campaigning as a divided nation chooses between the two candidates. Bolsonaro, in a similar move to former U.S. President Trump, has already sown seeds of doubt in Brazil's electronic voting system, implying that a win for Lula would be due to fraud. Lula is a two-term former president who served jail time for corruption convictions that were eventually overturned. Bolsonaro's response to the pandemic led Brazilian federal police to call for him to be charged with spreading misinformation that led to over 680,000 deaths, but Brazil's recovering economy may boost his support in the runoff.
Bolsonaro's right-wing Liberal Party also did better than expected in the Senate and the lower house, the Chamber of Deputies. Right-leaning allies now control half of the Chamber of Deputies, with 83 seats, while Lula's coalition controls 139 seats. In the Senate, Lula's coalition won five seats, vs. the right-wing alliance's six seats.