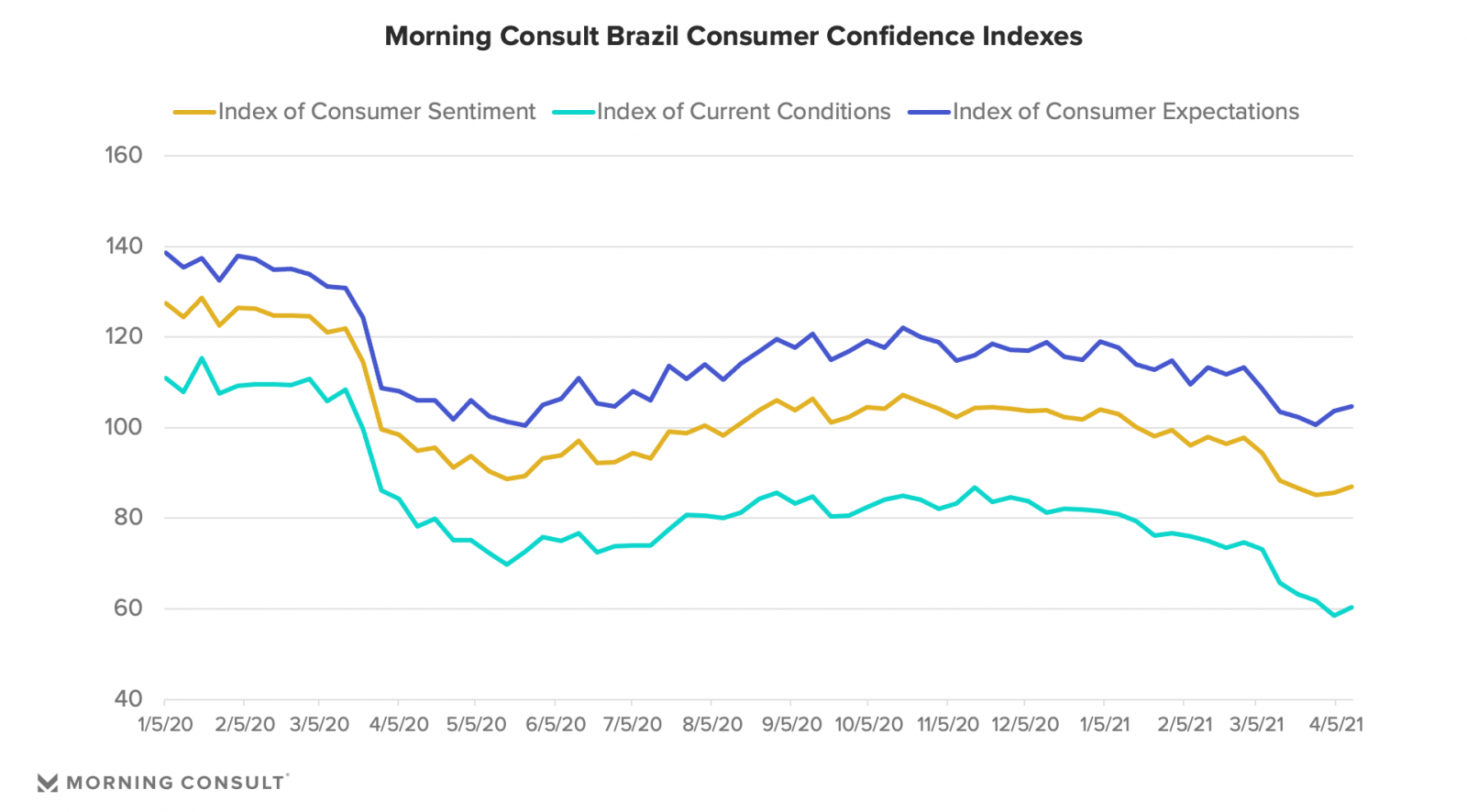 Economic conditions in Brazil are worse now than during the first wave of the pandemic. Consumer confidence also continued declining in April 2021, according to Morning Consult. While other countries are reporting a rebound in their economies, Brazil is falling further behind. 
The global demand for Brazilian goods rose as two of Brazil's largest importers — the U.S. and China — saw growth in their economic activity, resulting in increased costs for Brazilian goods. However, these price increases are making it more difficult for Brazilians to pay for basic necessities, such as food. In March, the country reported a surge in food shortages and insecurity. "If price pressures continue," wrote Morning Consult, "the 9.8% of Brazilians who lacked adequate food to eat could rapidly suffer from frequent hunger."
COVID-related deaths in Brazil reached an average of 3,000 a day, as of April 17, and hospitals are running out of critical medical supplies. Complicating the country's response to COVID, vaccine distribution rollouts remain slow, and a more contagious strain has begun to circulate across the country.