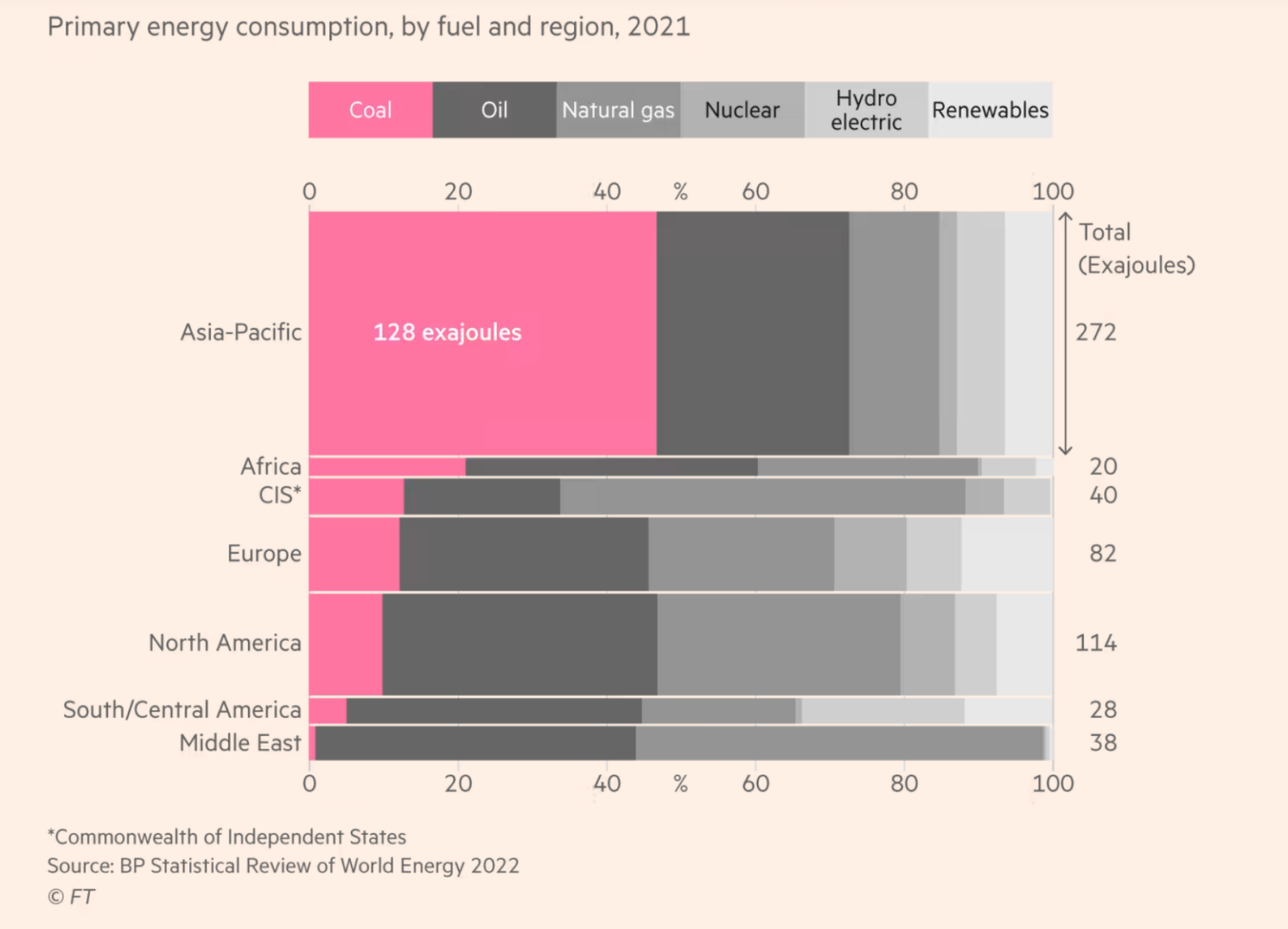 Nearly 200 countries pledged to reduce their coal use at the 2021 United Nations Climate Change Conference, but some regions will face greater challenges transitioning from the carbon-intensive fossil fuel to greener energy sources, reports the Financial Times. 
The Asia-Pacific region depends on coal for almost half of its energy needs, with China and India alone accounting for 70% of global coal demand. As China and India's economies expand, their power demands will rise — demands not yet being met by renewable energy sources in the region. 
In the U.S., use of coal as an energy source is forecast by the S&P Global Commodity Insights to fall to 12% by 2030. In Europe, the S&P predicts that climate mitigation policies will lead to less than 5% coal use by 2030 (though this may be delayed by Russian gas interruptions leading to greater dependence on coal plants). China's use of coal is forecast to fall to 51% of power generation by 2030, while it simultaneously drives solar and wind power technology. In India, coal demand is expected to significantly increase by the end of the decade, with no present policies penalizing coal use.