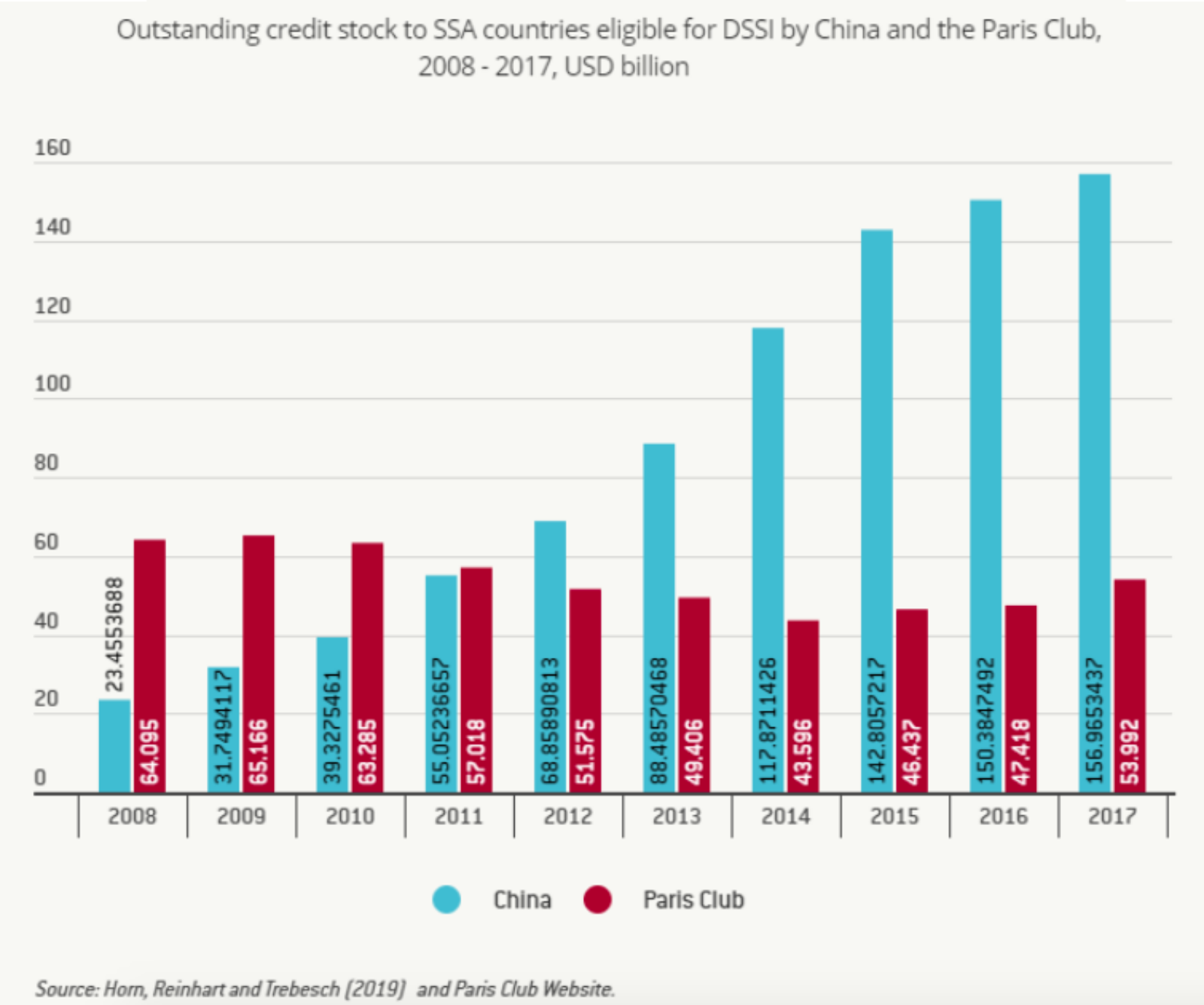 Actual relief for low-income countries impacted by coronavirus will be lower than originally expected, according to a report by Natixis. Countries in sub-Saharan Africa have steadily accrued debt to China over the last decade, but now, a lack of clarity around China's involvement as a creditor is complicating efforts to address relief plans. 
The Debt Service Suspension Initiative (DSSI), recently proposed by G-20 finance heads, defers low-income countries' debt service payments — 38 of the 73 eligible countries are from sub-Saharan Africa. But confusion around which Chinese creditors are participating in the DSSI and "the evolving nature of the private sector in cross-border credit" are both cited by Natixis as issues with China's role as a creditor. 
As coronavirus cases are still escalating in sub-Saharan Africa, the economy will likely continue to deteriorate, potentially increasing the need from countries in this region to seek credit. The report warns that the EU should continue to deliver liquidity relief to eligible countries at the rate that was originally promised.