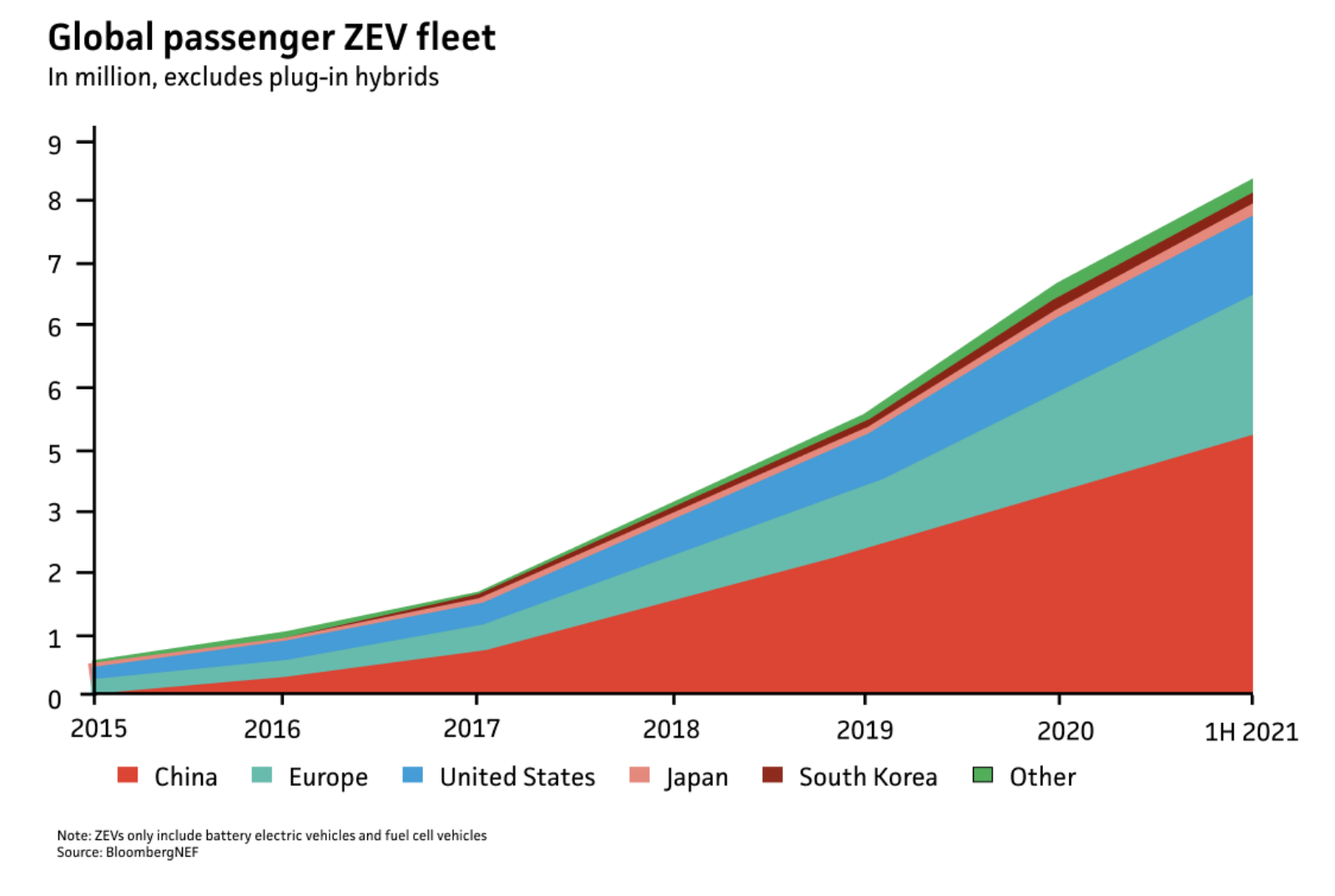 The global fleet of passenger electric and fuel cell vehicles now amounts to nearly 13 million, 8.5 million of which are true zero-emission vehicles (ZEVs), either battery electric or fuel cell, according to BloombergNEF.
Passenger electric vehicle sales are set to jump over 80% in 2021, to 5.6 million units, off the back of unprecedented industry and government commitments around the world over the last two years. In the first half of 2021, sales of passenger electric vehicles (including battery electric, plug-in hybrid and fuel cell vehicles) were 140% higher than the same period in 2019, reaching 7% of global passenger vehicle sales. This compares with just 2.6% in 2019.
As the number of EVs grow — BloombergNEF's forecast for the global ZEV fleet in 2040 increased by nearly two million in two years — automakers should look to automating electric vehicles as well. According to a new report by Marsh McLennan Advantage, automated electric vehicles will have compound effects on the environment, including reducing traffic congestion by 35% and lowering emissions made by heavy duty vehicles.