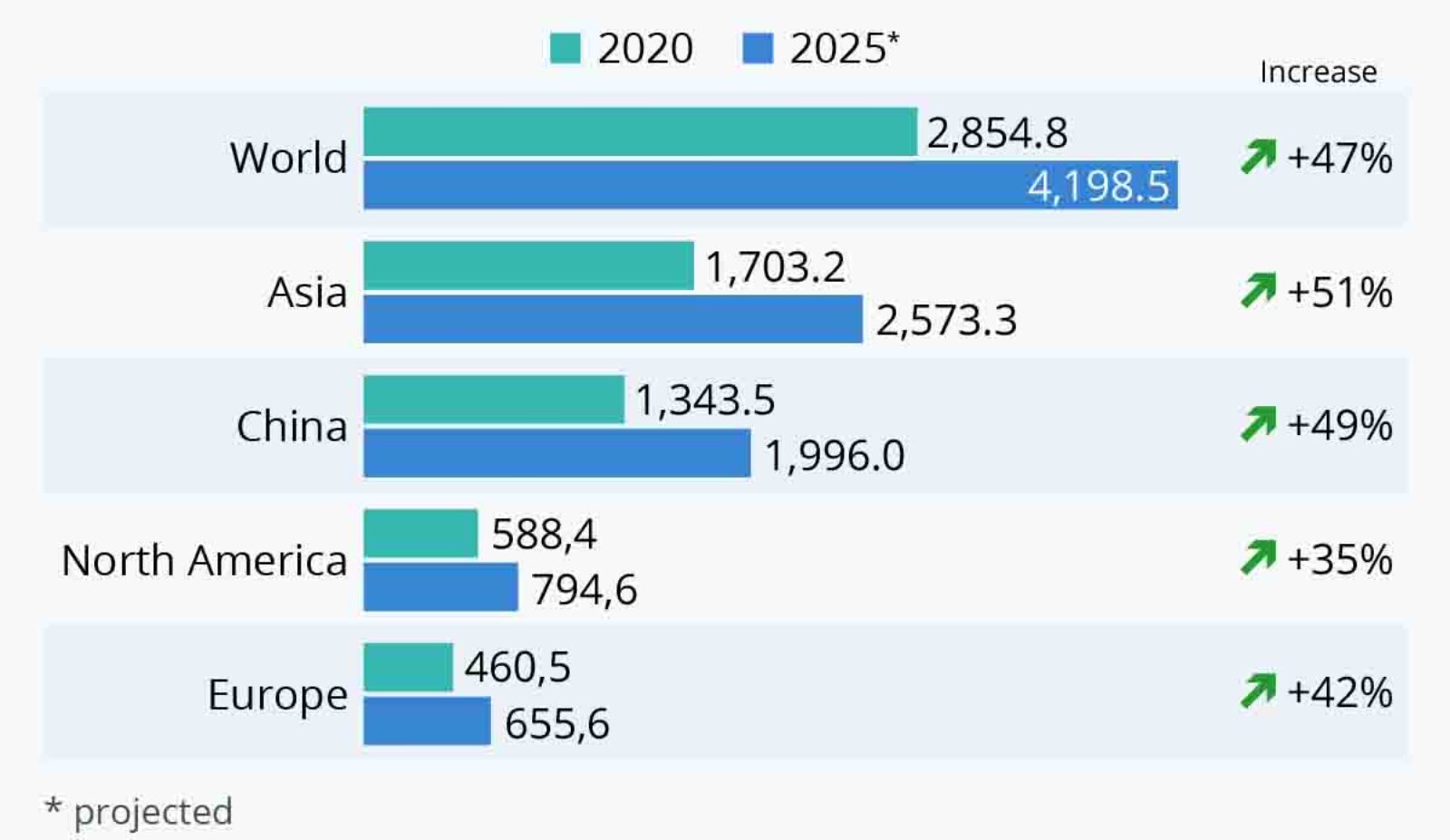 Global e-commerce sales are expected to increase by nearly 50% by 2050. Most of this growth will come from Asia — the region expects a 51% increase in e-commerce activity — and predominantly from China, according to Statista. 
The Chinese e-commerce market rose notably faster compared to the rest of the world — even prior to COVID-19 — driven by high-speed internet and smartphones, high consumer confidence in online shopping and a larger variety in e-commerce and payment platforms. The pandemic did, however, speed the region's adoption of e-commerce: It registered $1.3 trillion in sales last year. By 2025, sales will grow to nearly $2 trillion, indicating that "almost every second e-commerce dollar could be spent in China." 
The pandemic has significantly impacted consumer trends across the world, especially related to online shopping. To keep up with this market trend, large retailers are accelerating their investments in e-commerce to ensure their survival both during and after the pandemic.