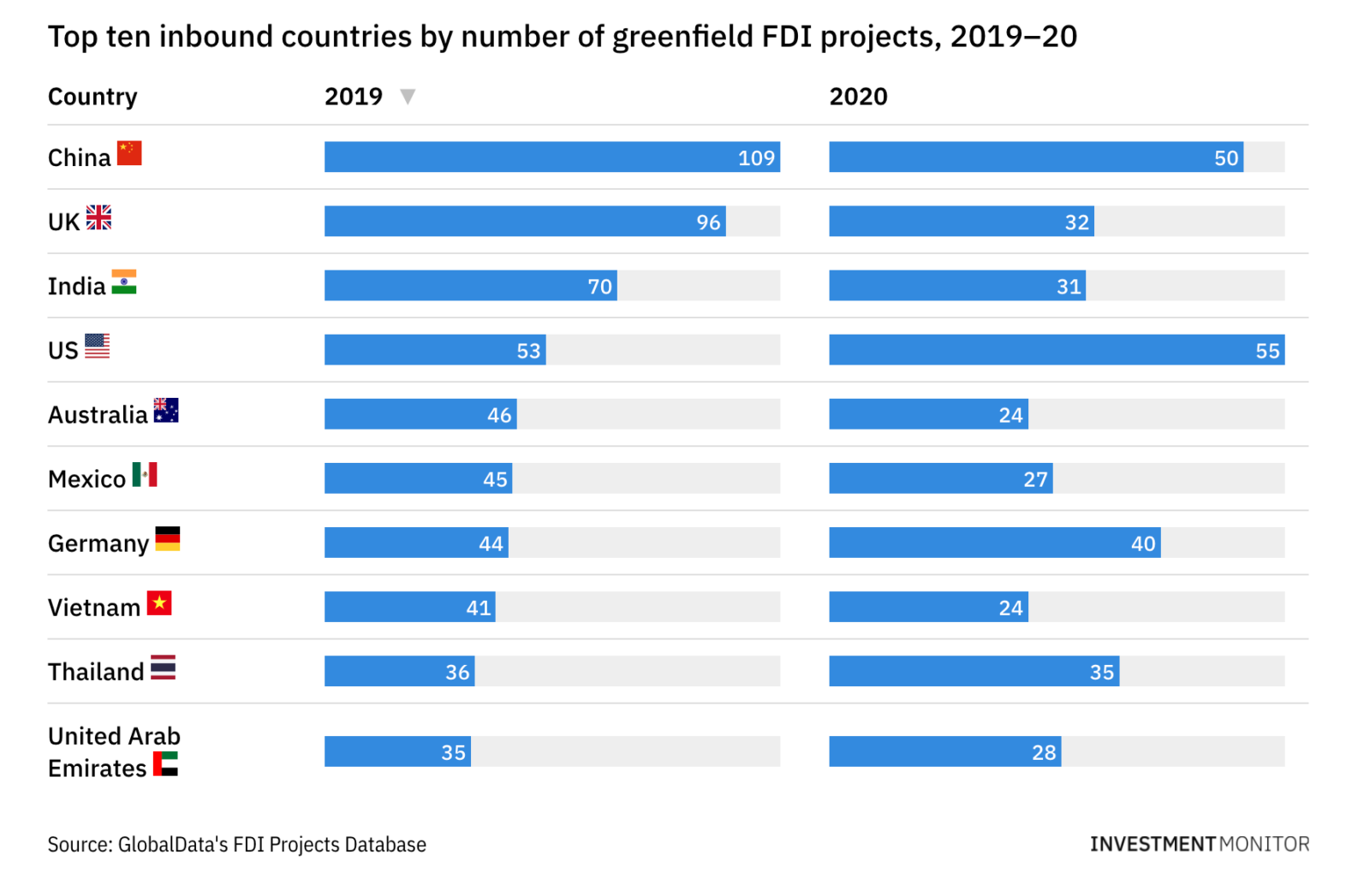 China was the leading recipient of foreign direct investment (FDI) in tourism from 2019-2020, despite the start of the pandemic, an analysis from Investment Monitor shows.
In 2020, China became the top global (FDI) destination overall — overtaking the U.S. for the first time in decades — in part due to strict lockdowns enabling its economic recovery in the first year of COVID-19. China was also the leading destination for construction projects, which helped attract foreign investors including Starbucks, Tesla and Walt Disney.
Most of China's investments came from the U.S. (64 projects), including U.S.-based hotel companies like Wyndham and Hilton, which opened new hotels in 2020. Singapore was the second-largest investor with 24 projects. The U.S. is the leading source of outbound tourism FDI overall and invested in more operations in the Asia-Pacific than any other region.
The pandemic greatly impacted tourism FDI, which declined by 17.4% between 2019 and 2020. But overall, global FDI flows bounced back in 2021 with an 88% surge, rising above pre-pandemic levels. Tourism FDI is also projected to have grown last year, given the availability of vaccines and lifting of lockdowns and travel bans, though Russia's invasion of Ukraine may have impacted its growth.