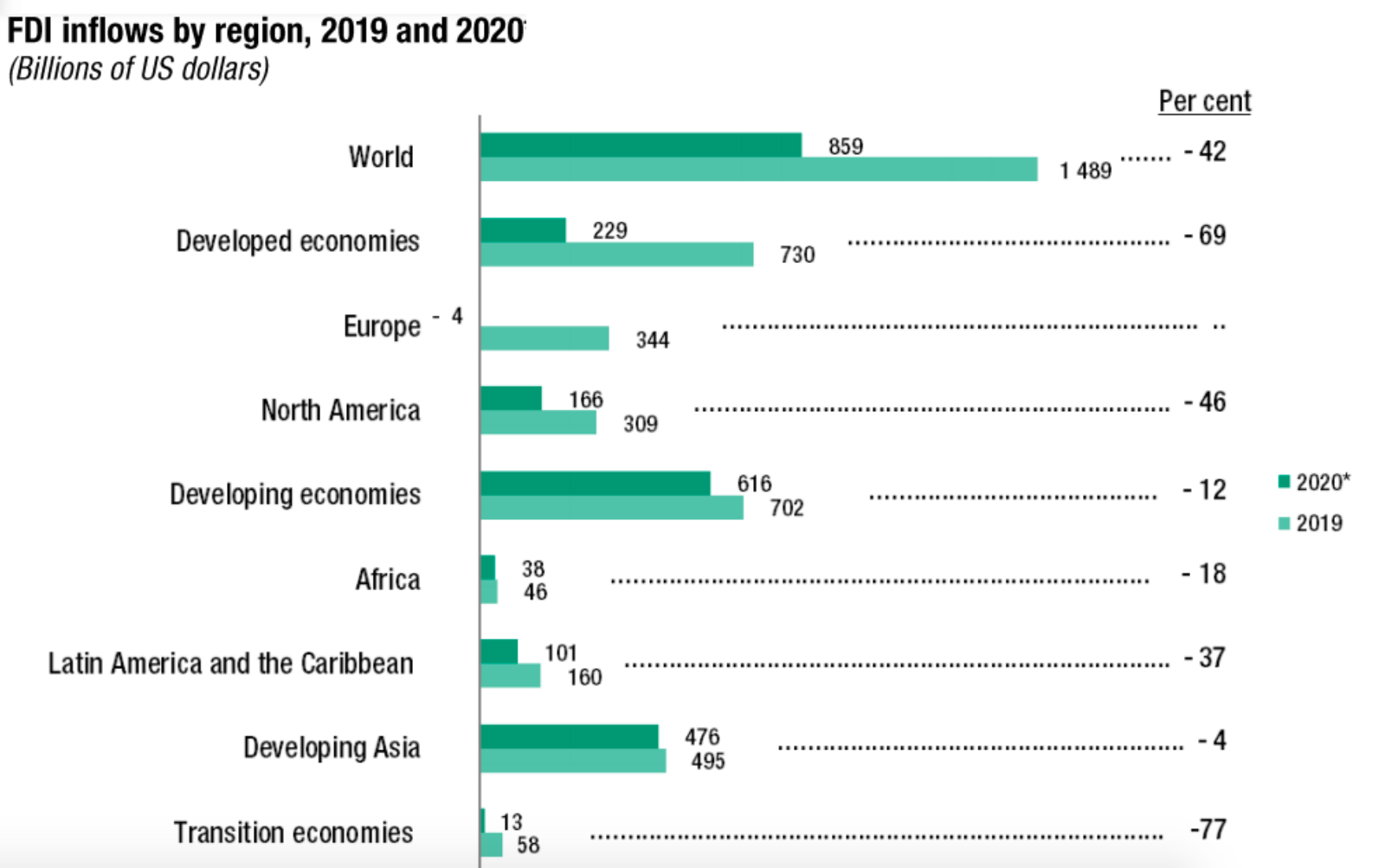 China surpassed the United States for the first time as the largest recipient of global foreign direct investment (FDI) in 2020. China attracted an estimated $163 billion, compared to $134 billion in the United States. Global FDI flows in 2020 were an estimated $859 billion compared to $1.5 trillion in 2019, according to UNCTAD. 
China's success was led by a steady recovery in GDP growth and effective government programs that stabilized investment during the first lockdown. East Asia and South Asia reported growth as well because of early rebounds in Hong Kong and a growing digital economy throughout India. West Asia, however, did not experience similar trends, as the region's economy was devastated by the drop in oil prices.
The COVID-19 pandemic suppressed all investment activity — M&A deals, greenfield investment and cross-border finance deals. Global FDI flow is expected to remain weak in 2021. Although GDP growth and trade are expected to resume growth, investors will proceed with caution.