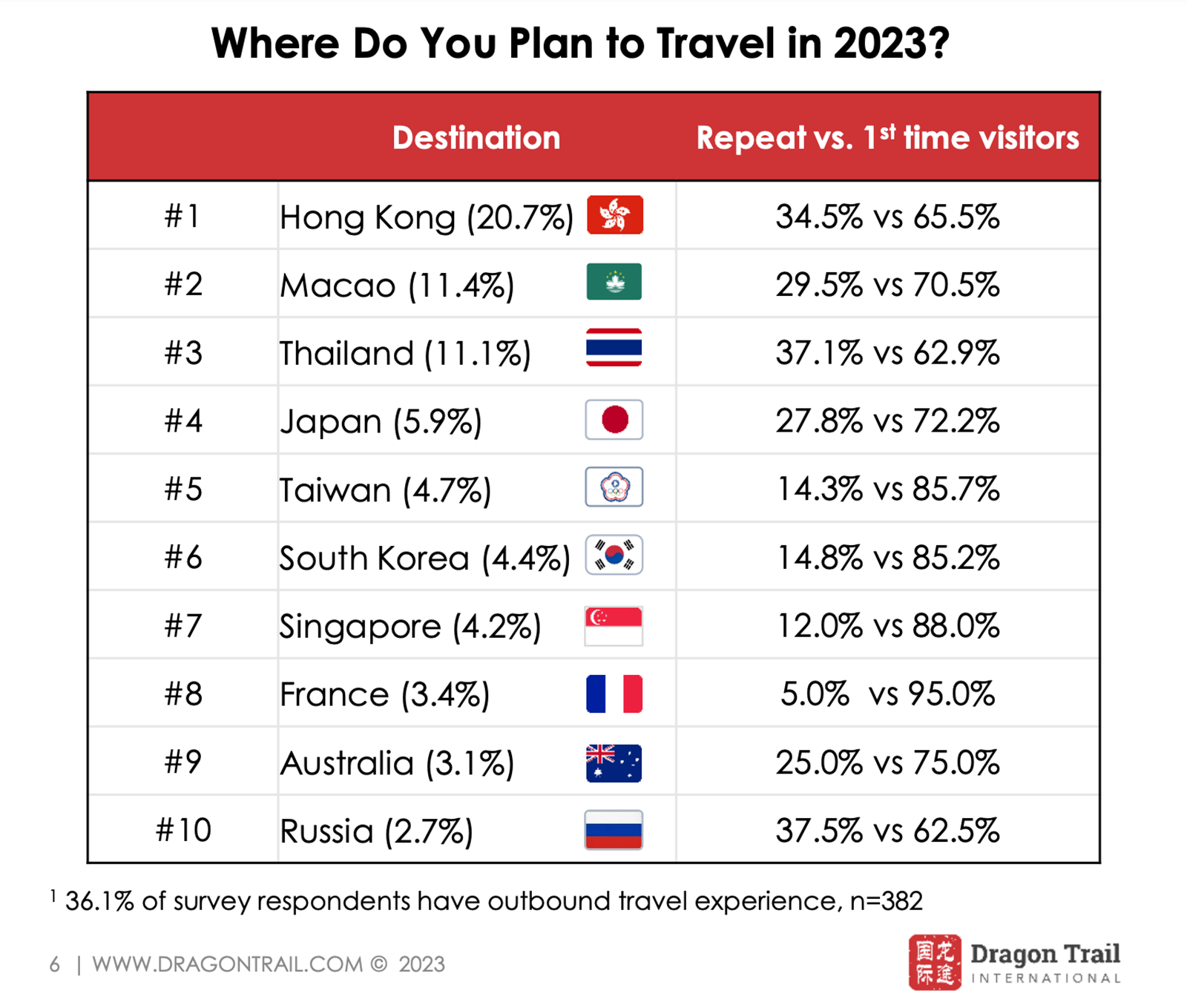 The day after China announced it was lifting its travel ban, outbound flight bookings increased 254% overnight, according to the Chinese travel company Trip.com. After nearly three years of COVID restrictions and lockdowns, eager Chinese tourists are ready to dust off their travel documents again.
A new survey of would-be travelers in Mainland China reveals that nearly 60% want to travel outbound in 2023, while 40% would either stay home or travel domestically, according to the research firm Dragon Trail International.
The top seven destinations outside of Mainland China that tourists plan to visit are in Asia, with Hong Kong, Macao and Thailand leading the top three spots. At No. 7, France was the top destination in Europe, with Australia and Russia rounding out the top 10.
Although some experts note that rising inflation and interest rates may curb demand for travel in 2023, hospitality operators should prepare for an uptick in these new travelers later this year. Survey respondents said they are planning a return to tourism in late summer (42%) and mid-autumn, around China's national Golden Week holiday (32%).