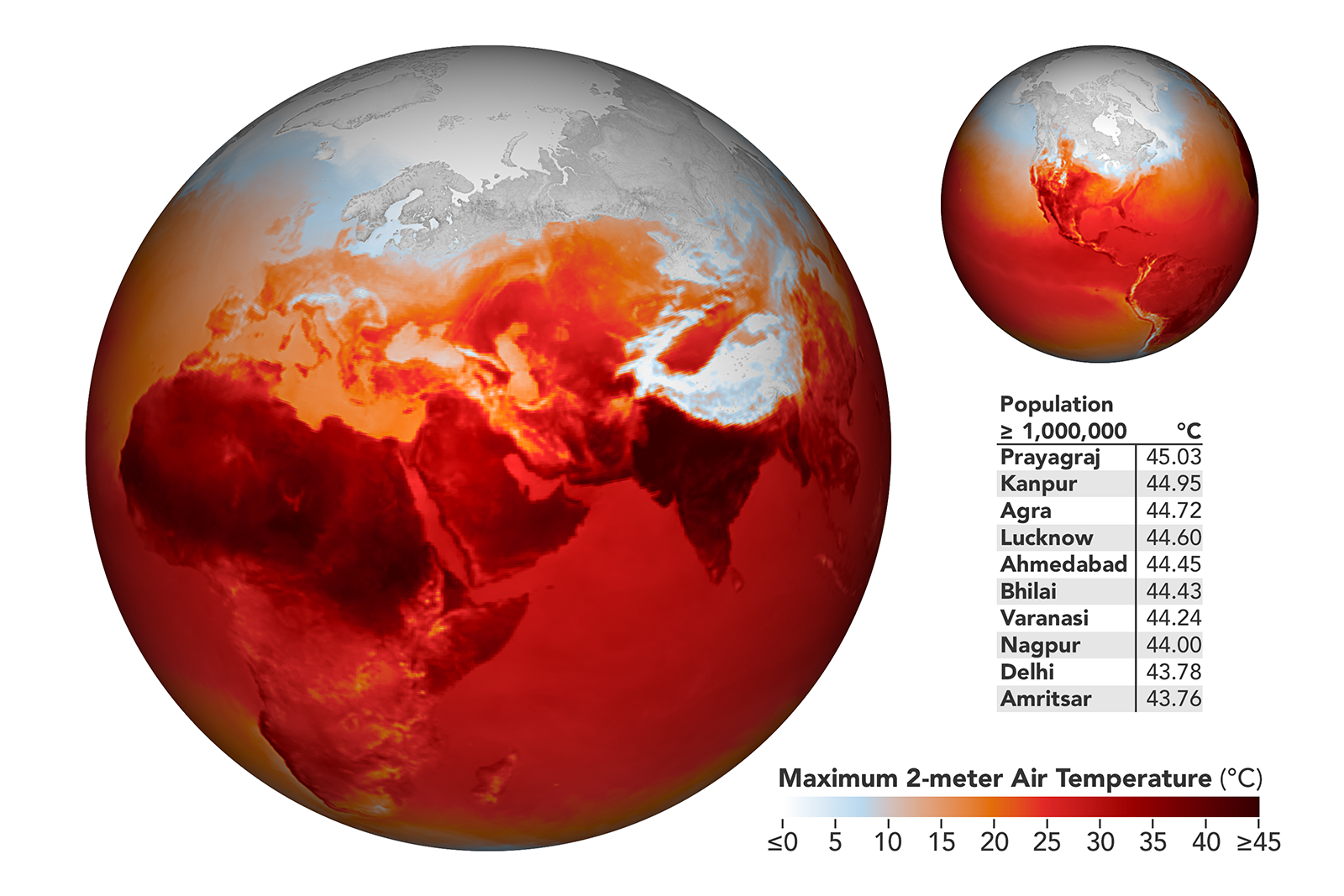 Extreme heat waves have engulfed India and Pakistan since March, with temperatures rising to up to 122 degrees Fahrenheit (50 degrees Celsius), according to NASA. The temperatures, which are higher than average, are a result of climate change.
The effects of the heat waves include death, illness, reduced crop yields, poor air quality, and one of the worst electricity shortages in more than six years as power demands go up. While heat waves are common in the region this time of year, the number of spring heat waves has been increasing as global warming intensifies.
The deadly heat waves have also caused India — the world's second-largest wheat producer — to ban wheat exports. India initially planned to fill the gap left by Ukraine and Russia, which together export more than a quarter of the world's wheat. This and other factors have driven up global food prices — agricultural prices are up 41% compared to January 2021, with wheat prices up by 60%.