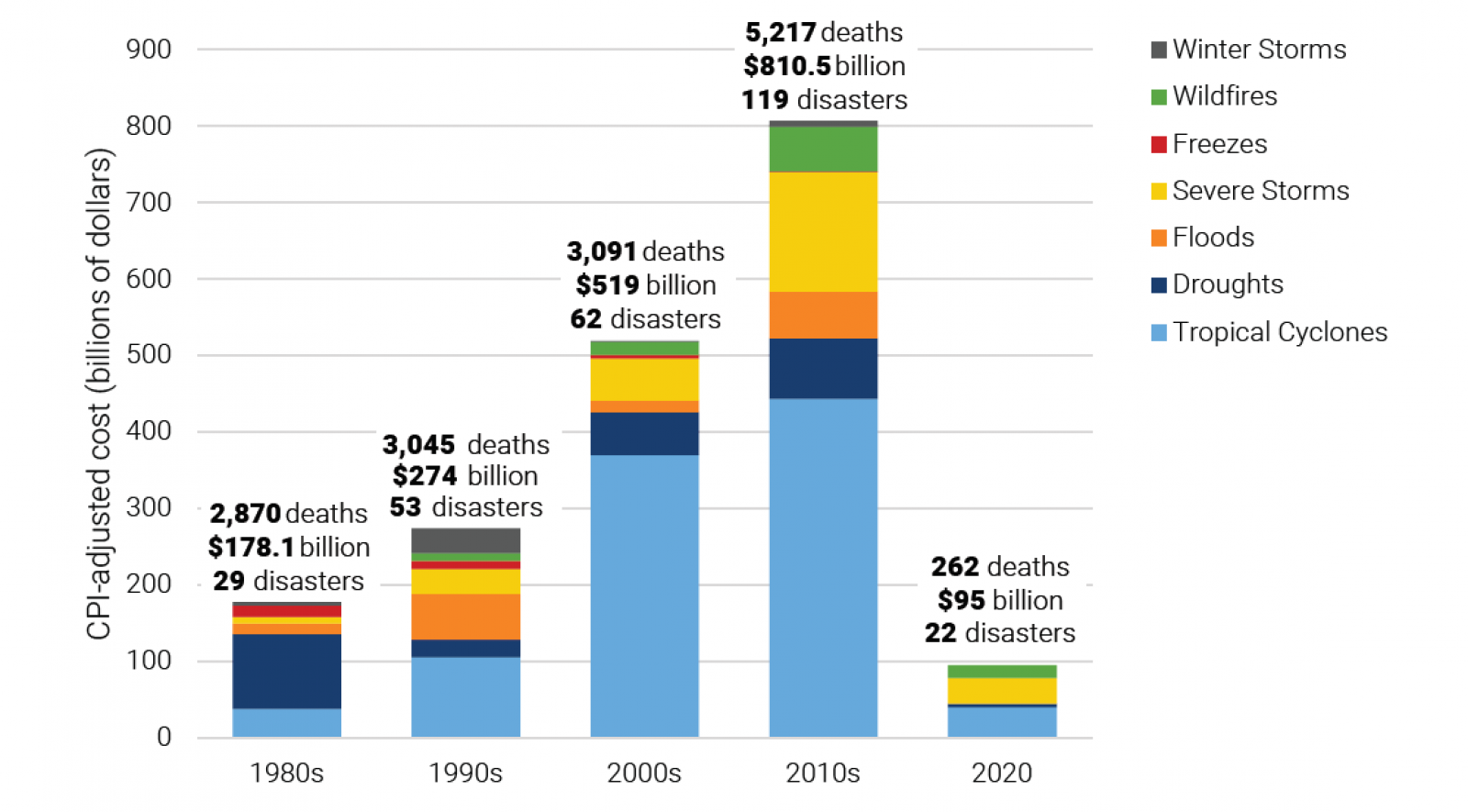 Note: Climate disasters refer to droughts, floods, freezes, winter storms, severe storms, tropical cyclones and wildfires costing at least $1 billion each
Climate disasters in the United States have accounted for over $1.8 trillion in economic costs since 1980. The country has endured over 285 climate-related catastrophes in the past 41 years that cost at least $1 billion each, according to Brookings Institute. These disasters are becoming more frequent and intense: In the 2010s alone, they cost $81 billion per year — up from $18 billion per year in the 1980s. 
Flooding is emerging as one of the most frequent threats, impacting coastal communities more severely than other communities. Brookings states that "mitigating and adapting to these pressures will require more resilient infrastructure systems."
Brookings laid out a three-part framework for the federal government to address urgent climate risks: measuring infrastructure needs, modernizing physical assets and experimenting with new technologies. And President Joe Biden recently released a $2 trillion plan for improving infrastructure and shifting to green energy over the next eight years.