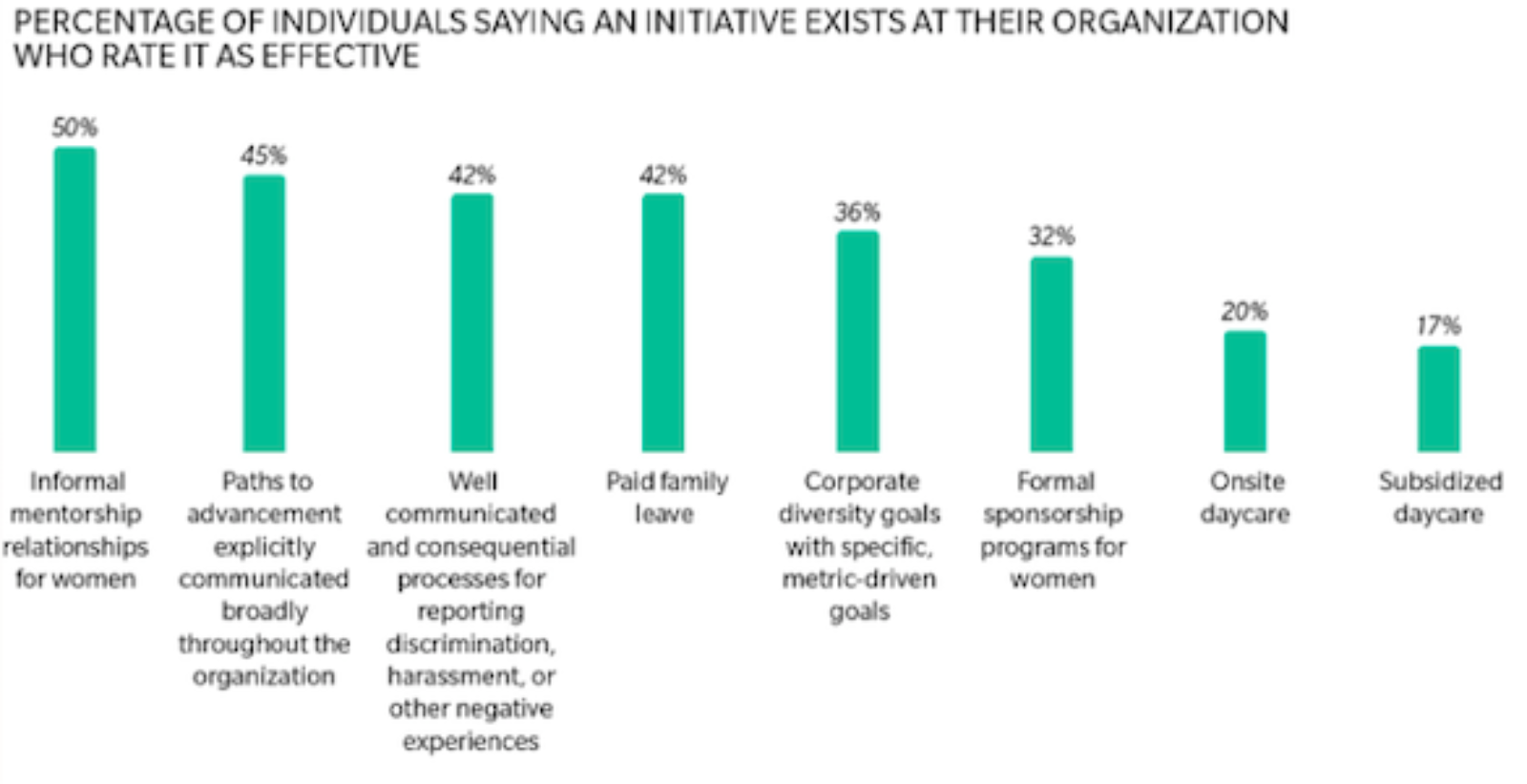 Source: Women as the Heartbeat of Healthcare, Oliver Wyman, 2019
Source: Women as the Heartbeat of Healthcare, Oliver Wyman, 2019
Women make up 65% of the health care workforce and make the majority of health care decisions, yet they comprise only 13% of health care industry CEOs, according to Women as the Heartbeat of Healthcare, a recent Oliver Wyman survey of 500+ health care industry employees.  
Citing studies that show that diverse leadership teams make better decisions and return more value for shareholders, the survey reveals a dim view of programs implemented to advance women at their companies — such as paid family leave and mentorships — with most respondents finding them ineffective. 
To close the gap, the report recommends that companies do more to examine, adapt and measure these programs, to address implicit bias, and to support leaders who want to advance women in health care.