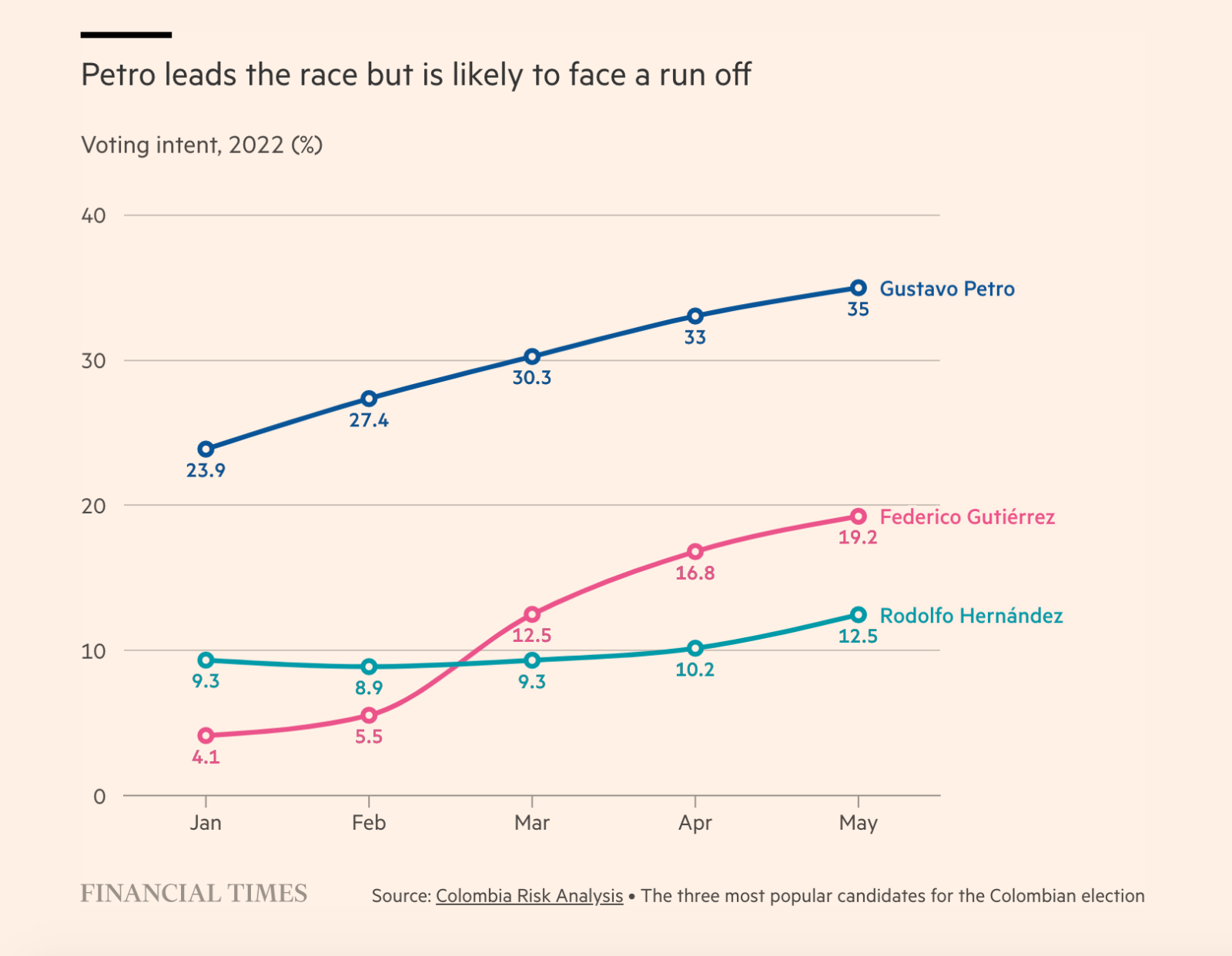 Colombia may elect a leftwing government for the first time in years in its upcoming presidential election, potentially changing its relationship with the United States. 
New polls show radical left candidate Gustavo Petro in the lead over more conservative competitors, center-right Federico Gutiérrez and populist Rodolfo Hernández, in advance of this weekend's May 29 election. Experts say the election will likely go to a run-off in June, as no candidate is likely to get over 50% of the vote.
Petro has promised sweeping changes, including renegotiating Colombia's free trade agreement with the U.S., legalizing the drug trade, and restoring diplomatic relations with Venezuela, whose president the U.S. doesn't recognize. His campaign promises have made business leaders and landowners nervous, reports the Financial Times, and Colombia's central bank, Banco de la República, says it has seen capital flight from the country leading up to the election.